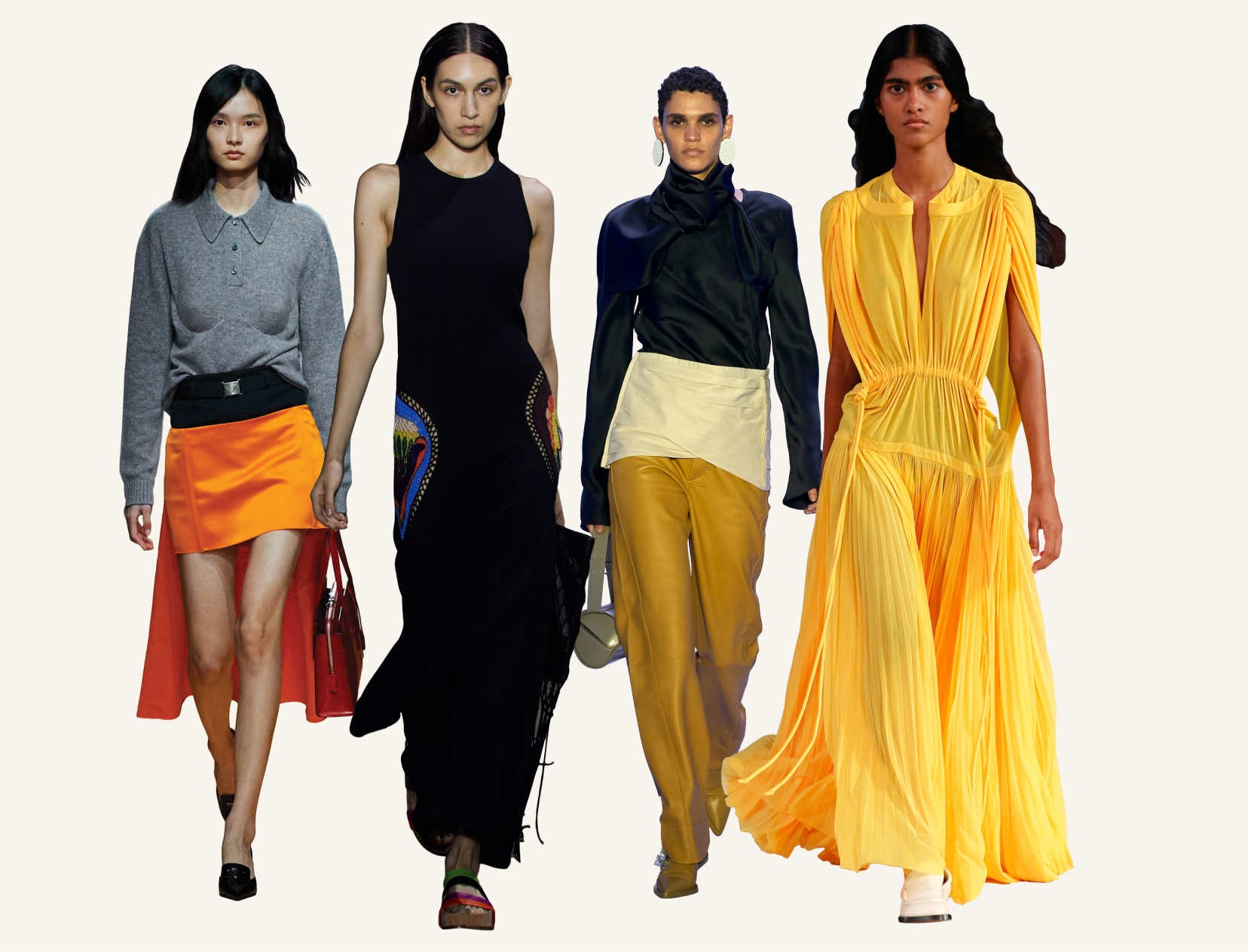 Trends That Translate
Miniskirts, Y2K, and the Color Yellow
We spend a lot of time flipping through look books, taking in fashion shows, and poring over press releases every season. Like, a lot of time. The result of all this research is a list of trends longer than a CVS receipt. We started this franchise so we'd have a place to highlight our favorites, shout out the designers doing it best, and explain how to wear a runway-inspired look in the real world.
For our first installment, we bring you: the khaki skirt seen around the world, throwbacks from the early aughts, and the unexpected hue a few of us have started referring to as wearable sunshine.
MINISKIRTS
Before you go thinking, I can't pull that off, know that miniskirts take many forms. Miu Miu's SS22 interpretation, with its low-slung waist and hem so skimpy that the pockets peek out, is decidedly runway. For a version that skews more real-life, opt for something A-line and just shy of fingertip-length, then pair it with a prim collared sweater or a puff-sleeve blouse.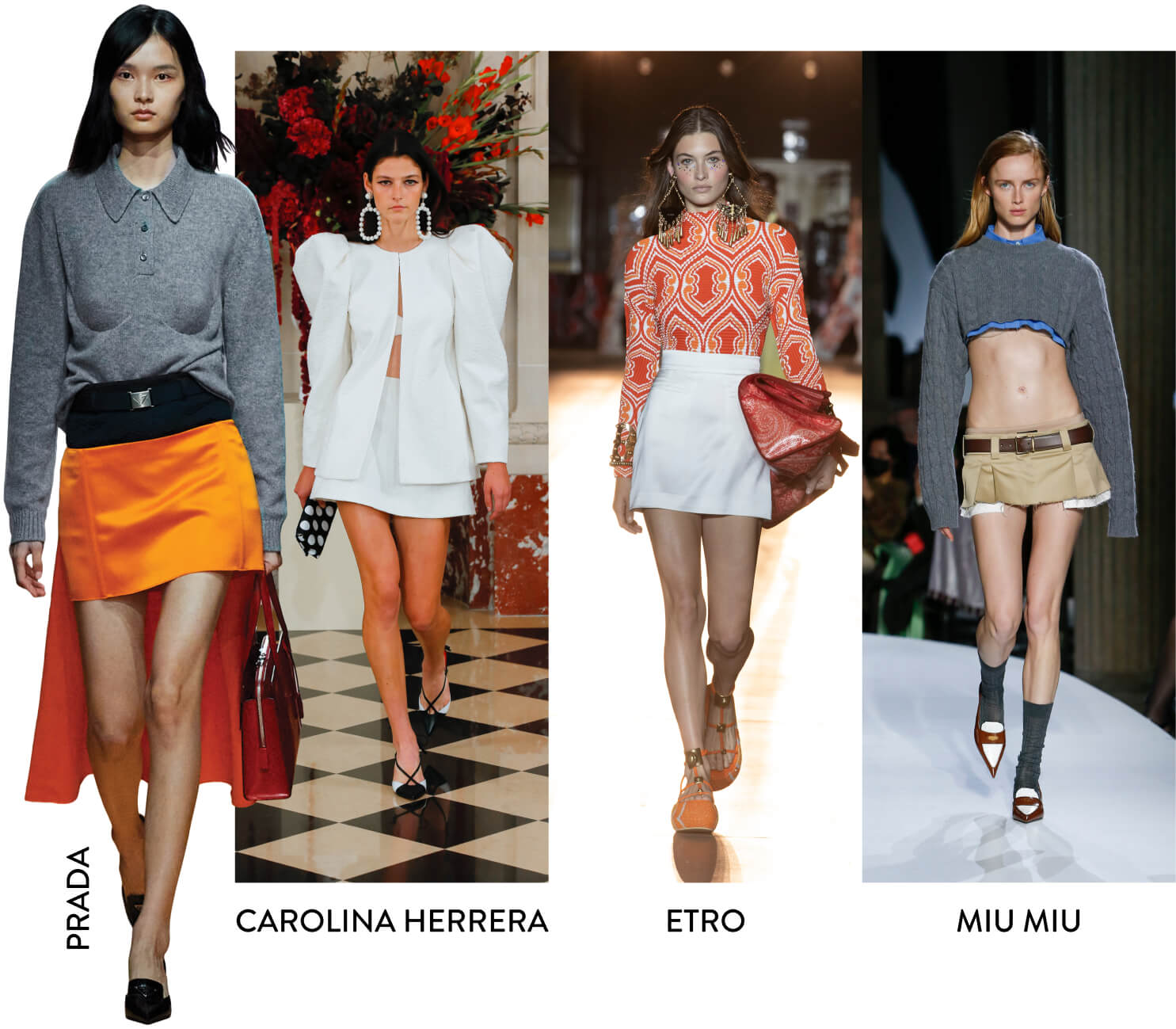 FIGURE-SKIMMING KNITS
Done in stealth-stretch wool blends, these quietly elegant dresses and separates are designed to celebrate the female form, conforming to your curves without clinging. The simplicity of the silhouette should be the focal point, so accessorize sparingly: Simple sandals and a texture-rich bag feel just right.

Y2K
Low-rise bottoms. Halters, crop tops, and baby tees. Baguette handbags seemingly plucked from Carrie Bradshaw's 2002 closet. Yes, what was cool twenty years ago is cool again now. Want to dabble in the trend without doing the most? Experiment with baggy jeans (the bigger, the better, if you ask us).

PROPORTION PLAY
Leave it to these cool-girl-favorite brands to subvert the basics: Leather trousers with a dimensional, colorblocked topper. Layered looks on a scale of carefully juxtaposed to "just add belt." Crisp white suiting with modern dimension (we love how the slightly flared pants peek out under an open trench coat). And it's all done in a clean, neutral palette that plays well with what you already own.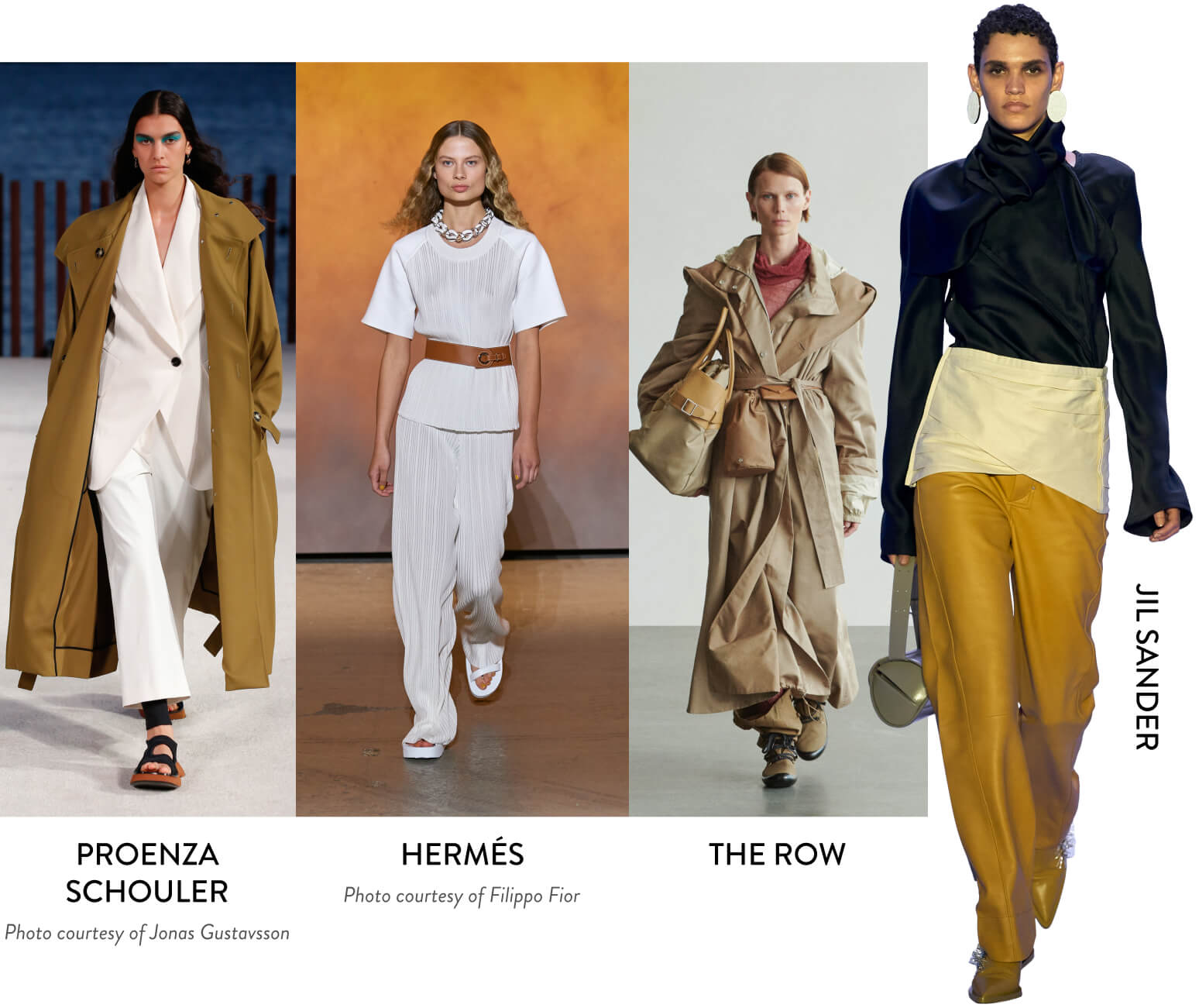 YELLOW
Canary, limoncello, buttercup—whatever you call it, this happy hue will improve your mood from the moment you put it on. You don't want anything to compete for attention here, so it's best to keep the finishing touches pared-back (delicate gold, a nude lip, a neutral-hued bag).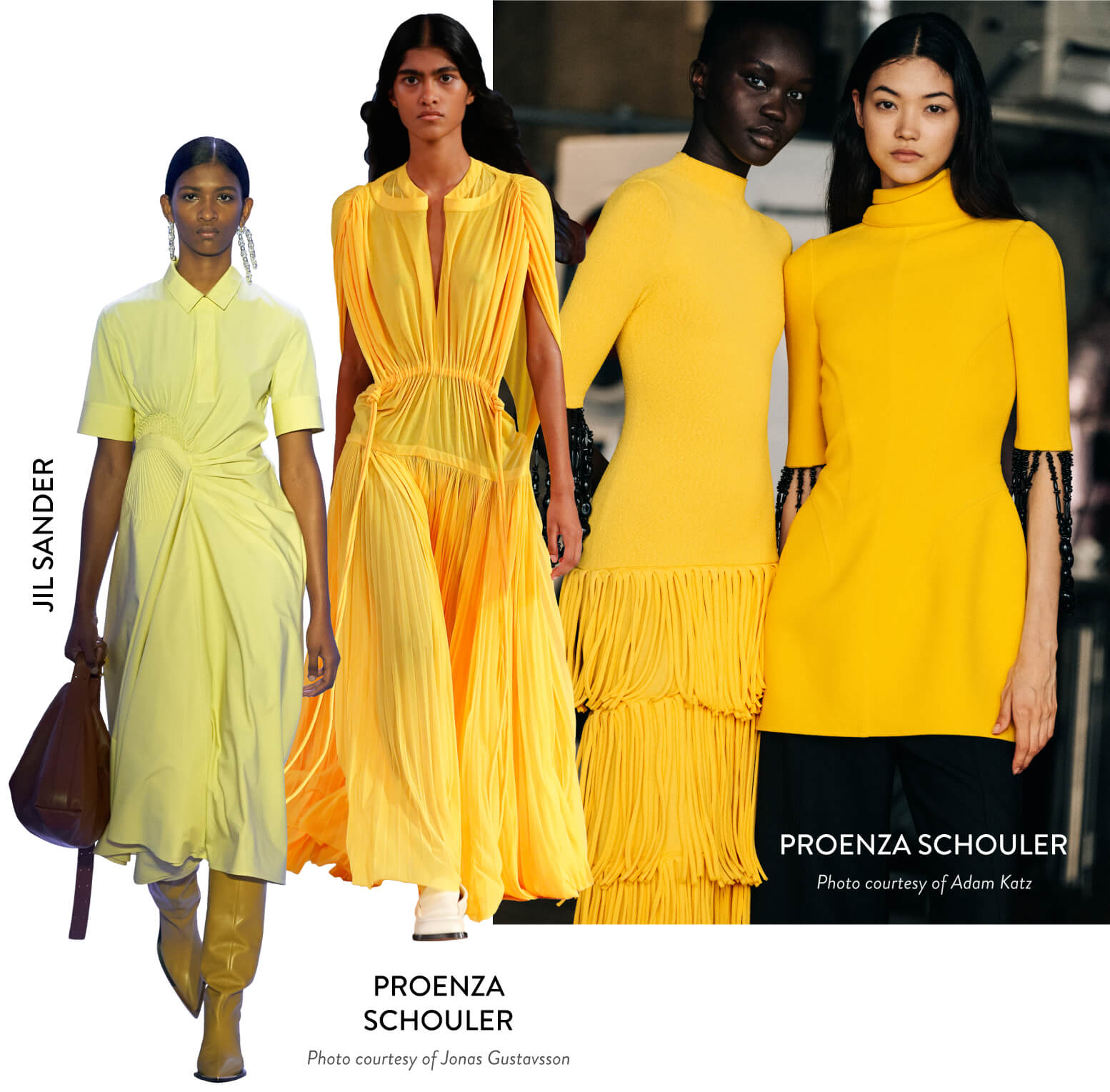 OF-THE-MOMENT ACCESSORIES
The bucket bag gets an upgrade—make that multiple upgrades, in the form of two-tone paneling, bamboo handles, intricate weaves, and fresh shapes. Once too ladylike, pearls are now anything but. And minimalist sandals are the new must-have shoe (just don't call them gladiators).