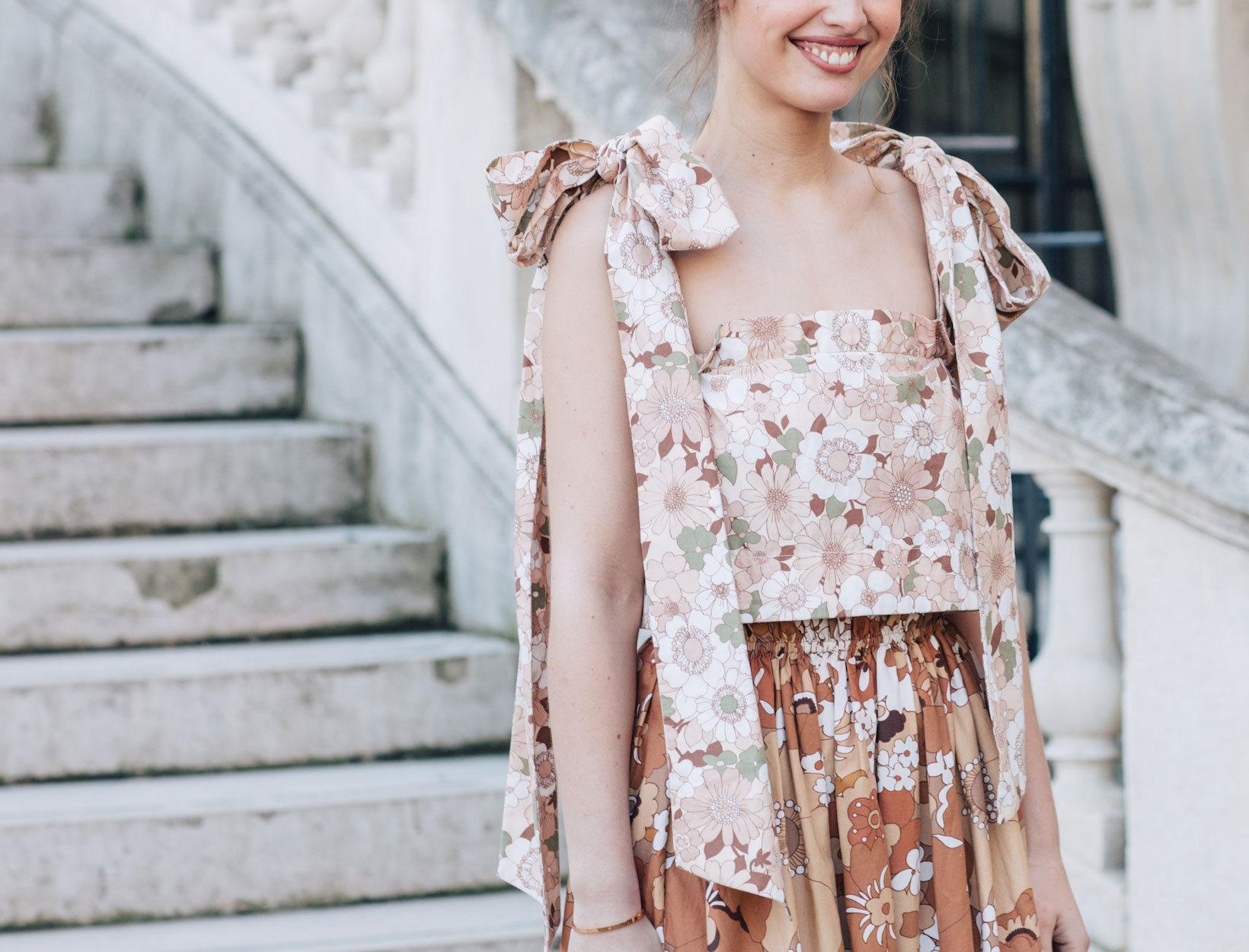 Mini Trends That Are Big Right Now
In partnership with our friends at

What do painterly florals, laid-back Americana, and sequins have in common? Not much. But consider this: On its own, each trend is a microcosm of what's most exciting this spring. They're season-specific wardrobe updates that don't ask you to commit to a complete closet 180.
Petal Pusher
Apply florals to equally of-the-moment pastels and you're dipping into two trends at once—which is a good thing, especially when you swap the expected prairie pieces for things that err on the side of modern.
West World
The key here is restraint. Denim, gingham, and urban cowboy boots are scene-stealers in and of themselves, so rein it in with a single hero piece. No need to go full honky-tonk.
Le Discothèque
The '70s aren't just back; they've come to party. You can go big, with sexy disco ball jumpsuits and glitzy skirts, or go home—to comfy, sparkle-tinged graphic sweatshirts.