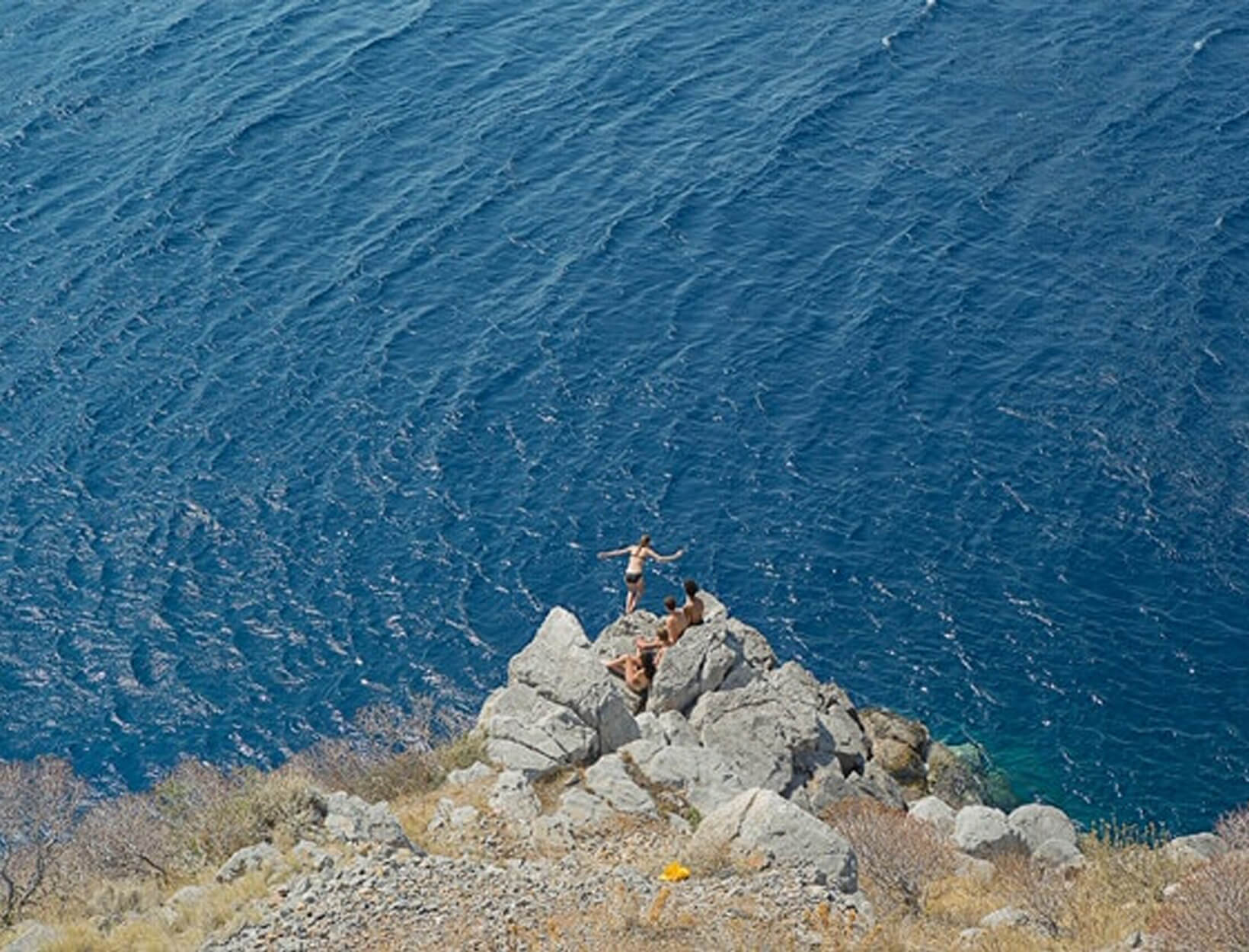 Jean Noël de Soye, Hydra, 2017 courtesy in camera galerie.
Med Life: Seaside realism by way of French photojournalist Jean-Noël de Soye in Hydra, Greece, 2017
Shore Things:
Where Fashion and Surf Culture Collide
SURF'S UP
If recent runways are any indication, spring is a time for California dreamin'. And the dreams are stocked with canvas beach bags, strappy sandals, and coastal motifs.
And no one captured the good vibrations quite as colorfully as Hermès, where playful objets d'art from the Sea, Surf and Fun collection made one hell of a splash at the reopening of its flagship boutique in Waikiki, Honolulu. There were pineapple-shaped bags to be ogled, teeny tins of surf wax to be treasured, and tropical palm-frond illustrations by Biarritz-based artist Filipe Jardim, which kicked up the aloha feel on just about everything they touched (check out the one-of-a-kind paddleboard).
Our biggest takeaway: Surf is chic. And the best news is that you don't need to know how to hang ten to appreciate these finds. The stoke is real.
HERMÈS LIVING MOSS WALL AT THE FLAGSHIP STORE
IN HONOLULU, HAWAII

GRANDE PLAGE SURF HAVEN
IN BIARRITZ, FRANCE

PRO-LONGBOARDER KASSIA MEADOR'S

INTERNATIONAL SURF, YOGA,
AND SOUND RETREATS

HERMÈS SPRING 2019

HERMÈS reopening party
in honolulu, hawaii

PRO SURFER KELLY SLATER'S WSL SURF RANCH IN LEMOORE, CALIFORNIA
SUIT UP