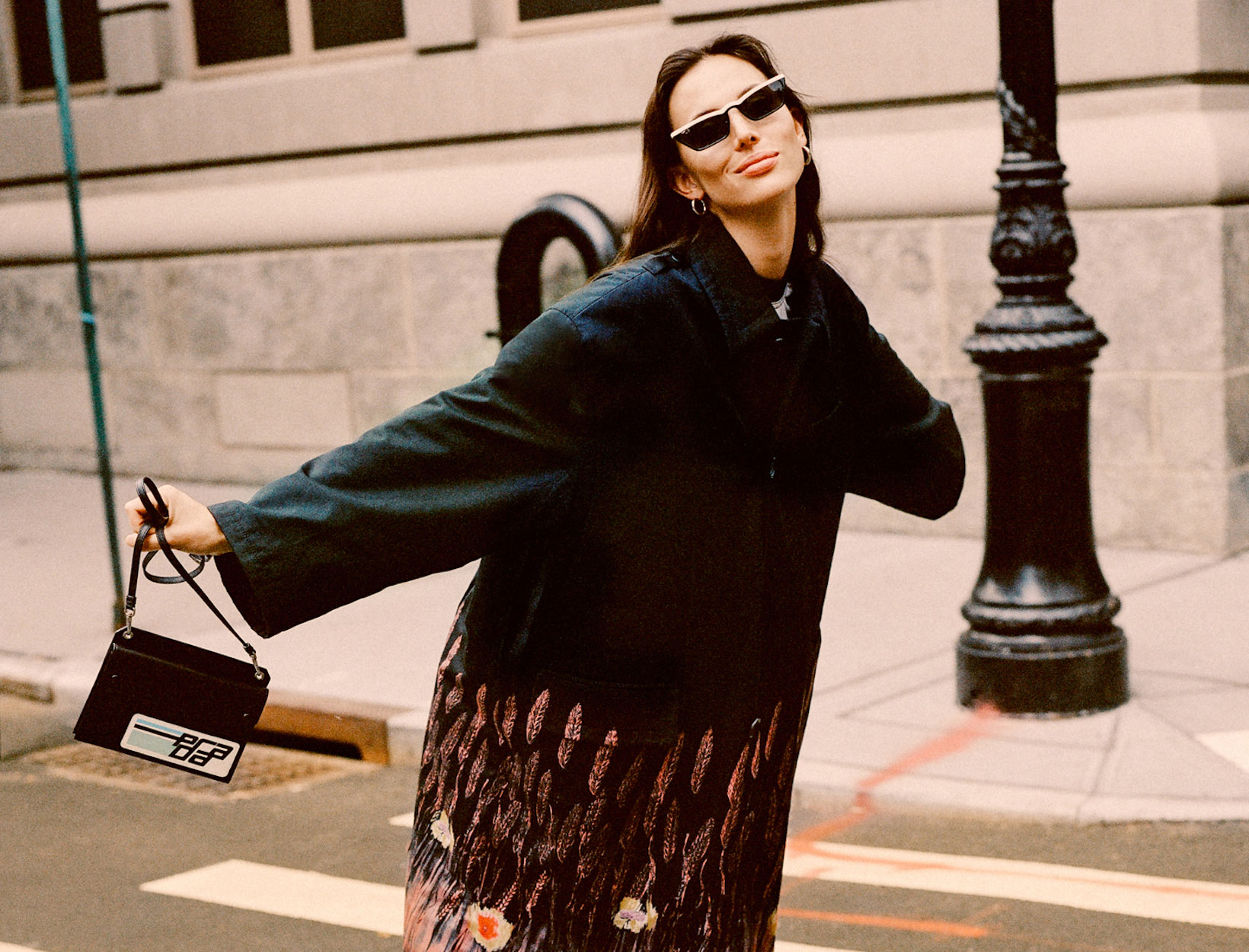 First Look:
Everything We're Falling For
In partnership with our friends at


It's hard to think too far ahead when balmy summer days make you want to stay in the present. But then again, Prada knows a thing or two about making the future look particularly bright. Sci-fi-looking sunglasses, retro-tinged knits, sporty sock boots, and bags in unexpected shapes—Prada has plenty planned for fall that we can look forward to.
A clean-cut button-up hardly requires explanation; chopping off the sleeves and tucking it into equally masculine trousers makes it feel totally modern.
Slim, avant-garde sunglasses have been monopolizing the spotlight for a few seasons now; Prada's answer feels approachably chic, without trying too hard.
Shelf the jumbo bags in favor of micro conversation pieces, like this logo-centric crossbody, which feels functional and feminine all at once.
A sporty carry-all that segues between yoga, work, and school pickups is always a win.
Retro patterns and playful passport bags are rebounding in a big way; the punchy colors and streamlined shapes make them even better than the originals.
Logos take a loud turn for fall. Bold '80s-style branding stamped on blank canvas makes a statement (no matter what you're wearing).
Because a puffer coat's fashion factor increases the more oversize it gets.
Splicing the elegance of pin-thin heels with the practicality of everyday boots, these spiky shoes offer up the best of both worlds. Best part: no socks necessary.
Keep florals relevant deep into the season by applying them to transitional layers, like a lightweight coat that covers all your occasion bases.
SHOP THE STORY