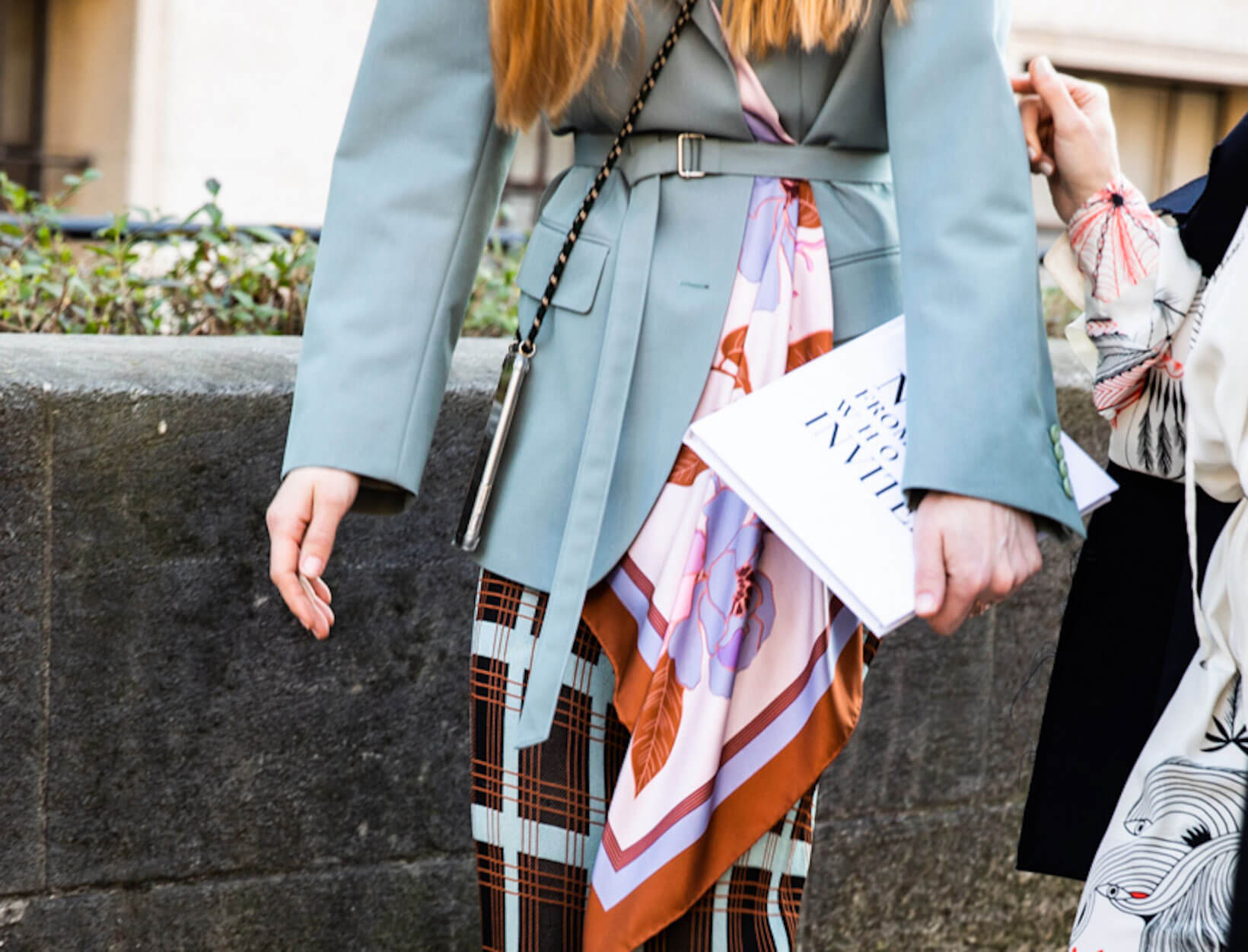 State-of-the-Art Looks for Spring
In partnership with our friends at Akris
The fashion world and the art world have been fiery lovers for a very long time. They may have their fallings-out, their spats, and their turbulence, but they always get back together, usually with great passion. And spring 2019 is an especially beautiful reunion. Graphic prints, free-flowing cuts, sculptural accessories—designers are borrowing from the best. Take, for example, Akris and its fascination with the late Romanian collage artist Geta Brătescu. It's a love story we can really get behind.
GALLERY MEETINGS
Alexander Calder, Medusa, 1930

Any artist knows the potentional of a blank canvas—and there may be no more beautiful blank canvas than a crisp white shirtdress. Layer on dimension with a striking trench coat, something sculptural draped over your clavicle, and the simplest of accessories.
EXHIBITION OPENING
Geta Brătescu, Sunrise Print, 2012

Brătescu's saturated palette is the perfect accompaniment to an equally vibrant Pop Art show—the opening of Lévy Gorvy's Warhol Women (on view April 25 through June 15 in New York City), for instance. The vibrant and sexy off-the-shoulder dress and the graphic, edgy tote bag are thrillingly bold, but delicate hits of gold and kitten heels keep the look almost demure. Almost.
SHOPPING & BENEFIT
Joan Miró, Étoile Bleue, 1927

Elegant separates—with artful pleats and a periwinkle backdrop—transition seamlessly from an afternoon shopping at Hudson Yards to an evening at the Shed (opening April 5 in New York City). Mobile-like earrings, an exotic clutch, and strappy sandals draw out the look's surrealist undertones.