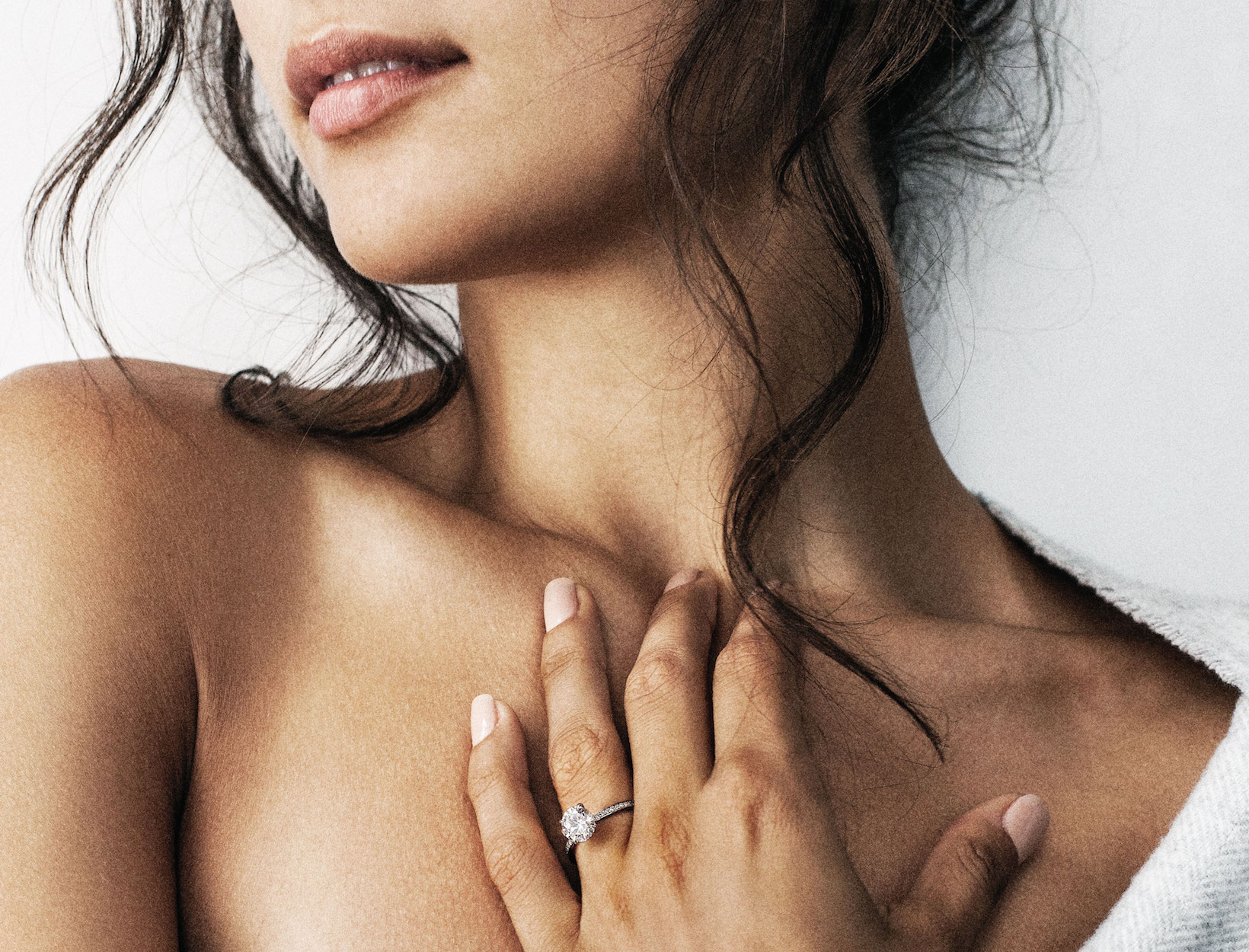 Unexpected Diamonds That
Work for Every Day
In partnership with our friends at Diamond
Producers Association
There's a time and a place for statement diamonds (engagements come to mind). But there is also a time and a place for simpler, day-to-day pieces. And lately, we've noticed that more and more designers are dreaming up intriguing ways to work exquisite, natural diamonds into the coolest, most elegant everyday earrings, necklaces, and fashionable rings. They're looking to the past. They're looking to nature. And they're breaking free from the mold with hyper-original creations, like spiky daggers and blooming motifs.
You certainly don't need to wait for a special occasion to treat yourself. These pretty little pick-me-ups are the kind you get for yourself—whenever you damn well please.
SHARP OBJECTS

They're as unexpected as they are original, adding a defiant edge to anything they mix and mingle with. Which isn't to say that they aren't approachable—fishtail pendants, clawlike earrings, jagged-edged studs. The bolder (and spikier, and sexier, for that matter) the better.
Art Deco

These ornate diamond-and-pearl-embellished pieces are so sculptural, so striking, it's hard to call them jewelry at all. So don't. Consider them tiny works of (wearable) art.
Garden Variety

Budding beaded bracelets, petal-shaped ear cuffs, dainty bands bursting with glimmering baguettes—these elegant, plucked-from-your-garden shapes prove that flower power can be decidedly decadent.
Chain Reaction

Minimalists in particular can get behind these light-catching links, which are interlocked and loaded with the daintiest diamonds. Striking on their own, they're even more impactful doubled—make that tripled—up.
Pinkies, Way Up

The signet ring has gone and shed its masculine roots. And pulling one off is as simple as swapping those old-school family crests and varsity insignias for something totally modern, like a cosmic star. Or a dog tag dripping in diamonds.