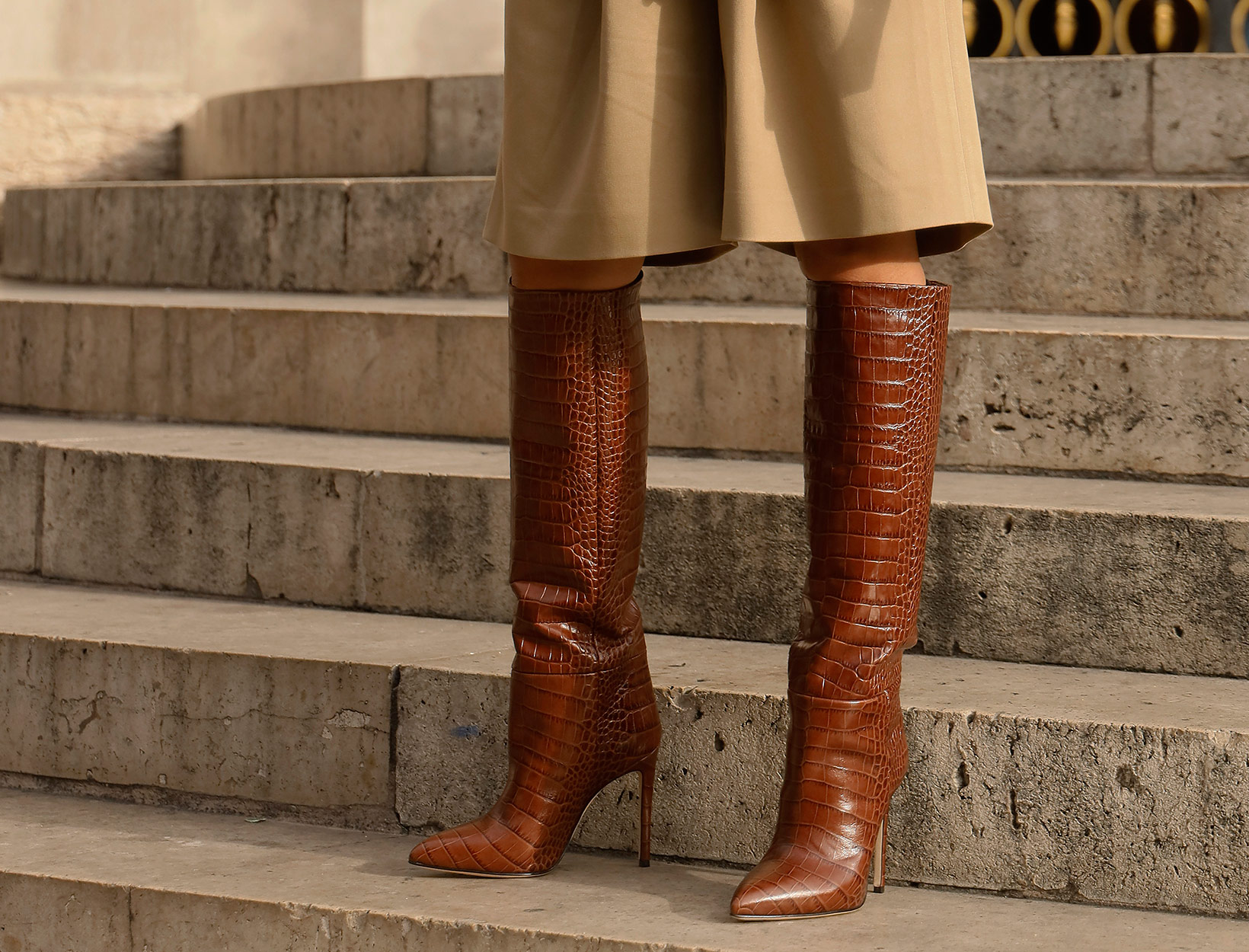 BOOTS, Paris Texas. Photograph courtesy Acielle / STYLE DU MONDE.
The Definitive 2019 Fall Boot Guide
Working on the annual breakdown of boot trends is not unlike watching the Emmys. Every year we know to expect a few repeat appearances, one definite breakout star (clearly, Phoebe Waller-Bridge), and always, always a couple of newcomers that surprise and delight. What we've learned from doing our due diligence thus far? Knee-highs are back, Chelseas never left, cowgirls can be chic, kittens are always ready to party, and the chunkier the heel, the sexier the shoe. And now for the nominees…
CHUNKY COMBAT
Heavy-duty street-stompers may not be for everyone, but when teamed with good tailoring, these sleek spin-offs morph into the most modern styling hack ever.
Wear them with
WESTERN REBOOT

Citified, with a slick country twang, these pointy-toed classics are the perfect counterpoint to every pair of cropped bottoms you own.
CHELSEA 2.0
Faux snakeskin, high shine, lug soles—we didn't think it was possible, but this historically no-BS boot has stepped up its game and gotten…cooler. Do yourself a favor and get the cashmere socks.
Wear them with
HIGH AND MIGHTY

The taller, the chicer, if you ask us. These statement-making knee-highs may be great with a swingy hemline, but we're breaking all the rules by wearing ours with jeans tucked in.
BLOCK PARTY
Hardly new kids on the, ahem, block, these stacked beauties deliver durability, walkability, versatility—all the -ilities—a shoe we can count on in every season.
Wear them with
THE KITTEN

They have the allure of after-dark heels and the sensibility of sturdy boots, along with the works-with-everything-in-your-wardrobe factor. You can't lose.