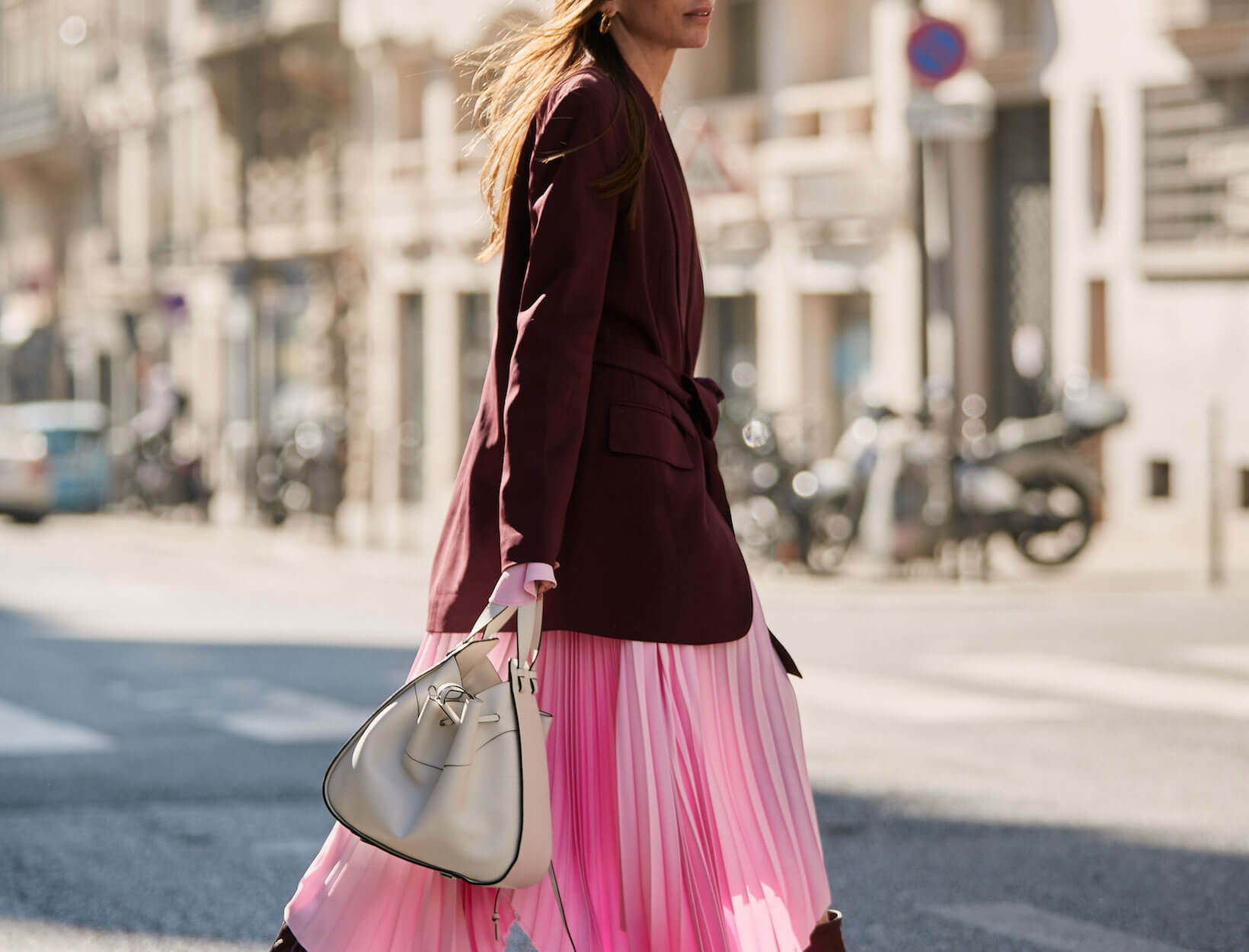 Master Clash:
3 Unexpected Takes on Color-Blocking
Despite a wink to the '60s (YSL's '65 Mondrian shift dress) or a nod to the '80s (hi, retro ski onesie), color-blocking is modern at its core. And there's nothing more novel than extending the shelf life of wintry neutrals—camel, grey, burgundy—for a few more weeks (or longer) by introducing a vibrant pop of color. Not only will it bridge the seasons beautifully but the end result—cool/low-key, full-on graphic, or somewhere in-between—is eternally brilliant.
BLUSH PINK
+ BORDEAUX
Moody body-con business up top, bright A-line party below—with organic leather accessories to give this edgy color combination sensible new legs.
SAGE GREEN
+ NEUTRALS
Ease into warmer days by working in one pastel at a time. Here, boyish wide legs and an oversize trench keep
mood-lifting green in the sophisticated zone. A dark bucket bag and gilded jewelry add dimension without overpowering.
POPPY + CAMEL
Muted desert tones—in a snuggly knit and sharp toggle detail—subdue a pair of statement slacks. Take the texture play further with a linen bag, chunky slides, and a metal ear cuff; this way, the coral skews more artful than preppy.