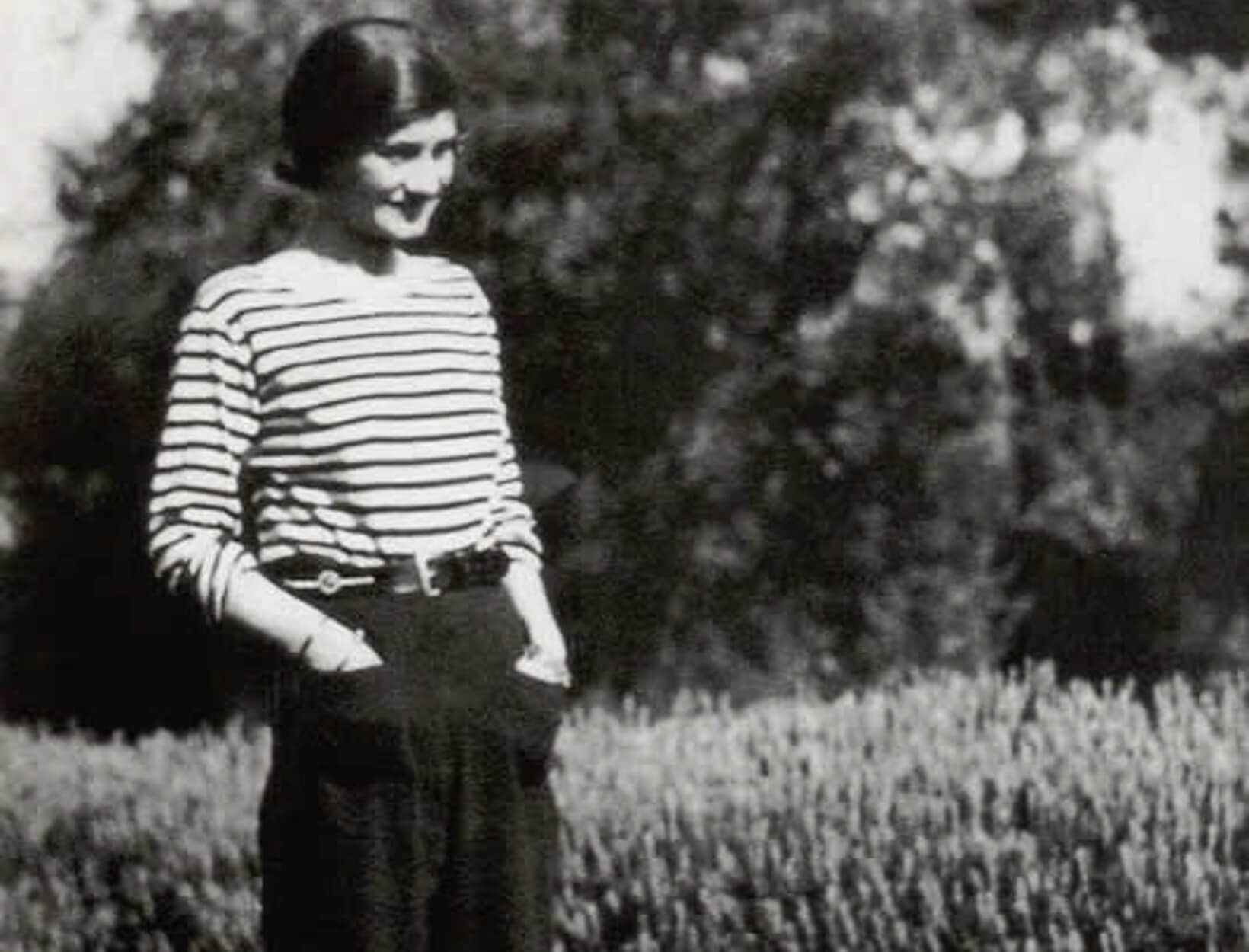 Photo courtesy of Wikimedia Commons
A Pocket Guide to Stripes
and How to Wear Them
In honor of our June G. Label collection, we lined up some good-to-know facts about stripes. Like the six most common types (did you know there are dozens?) and a brief history of the now-iconic shirt beloved by Jane Birkin. Plus, three easy ways to wear the pattern this summer.
ABOUT LA MARINIÈRE
La marinière, also known as a tricot rayé (or striped knit), was originally worn by Breton fishermen. In 1858, the French military adopted it as part of the official navy uniform, releasing detailed specifications about how it should look: A true marinière had 21 white stripes on the front and back (which, according to legend, represent each of Napoleon's victories over Britain), each twice as wide as the alternating blue stripes. It also had three-quarter-length sleeves with 14 stripes on each arm. These shirts were primarily manufactured by specialty companies until the early 20th century, when Coco Chanel (pictured above in a Breton-stripe shirt) brought them into the mainstream.
HOW TO STYLE THEM
STRIPES ON STRIPES
This playful look is perfect for a pool party or a vacation. And you have options: Spring for a matching set, or layer two different kinds of stripes—thick and thin, red and navy, or (if you're feeling bold) both—for a more eclectic look.
FRENCH-GIRL FITS
Channel your inner Brigitte Bardot (or Françoise Hardy, or Jean Seberg…) with a marinière and light-wash denim. Or go tonal with a pinstripe poplin top and bleached wide-legs. Then add chunky sandals instead of ballet flats for a cool, modern twist.
SUBTLY SEXY
Offset a slouchy nautical knit with a sheer eyelet skirt. Transform a means-business button-up with a crisscross here, a swift tuck there, and sleek accessories (strappy sandals, a delicate gold chain) to drive the point home.