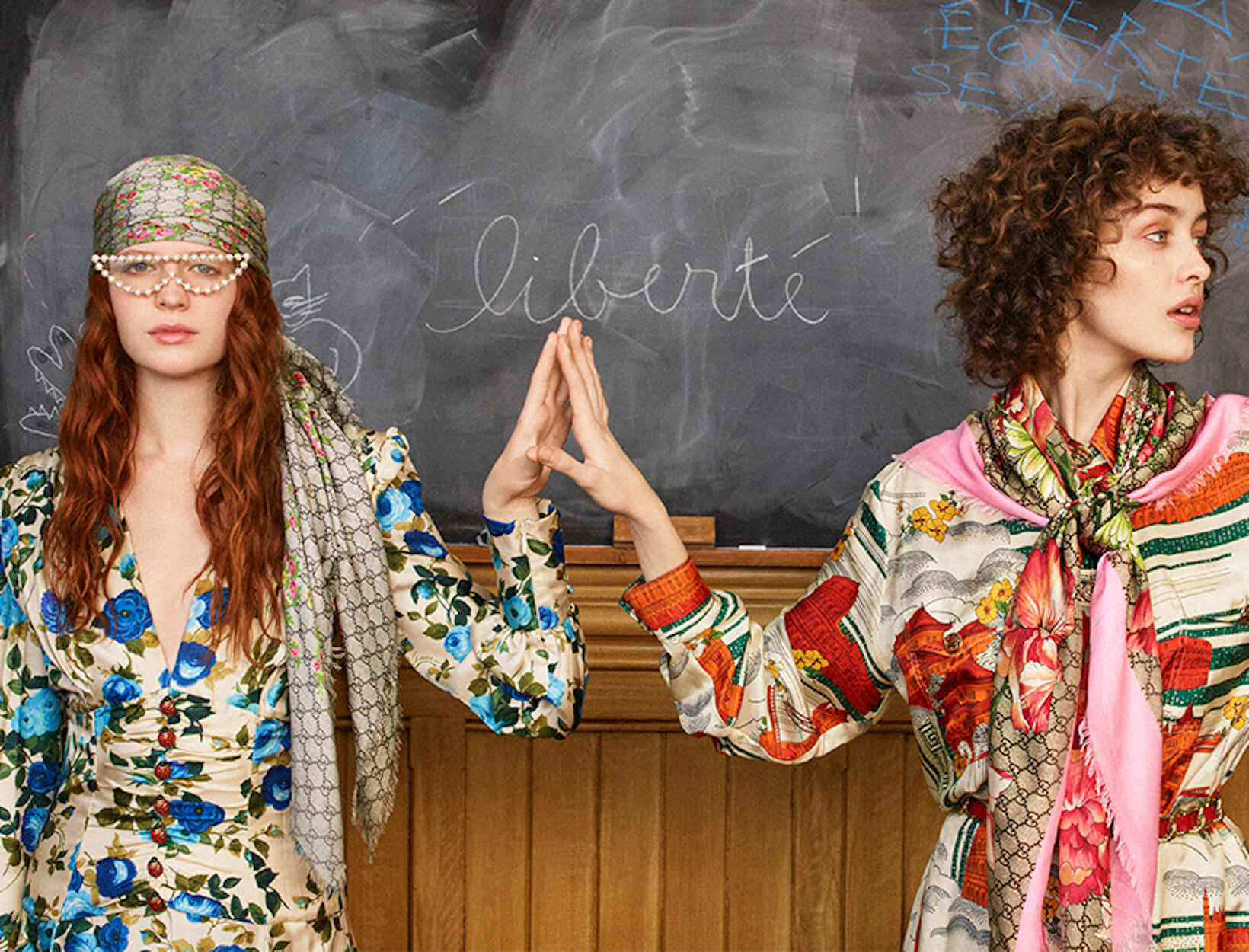 A Little/A Lot
Print on Print
In partnership with our friends at


Playing with patterns is a study in balance—and when you get it right, it's a perfect way to perk up your office,
after-hours, or weekend look. But it doesn't take much—complementary colors here, a bit of texture peppered
in there. And voilà: cool and irreverent every time.
A Little

Romantic florals, meet preppy prints. The pastel palette ties it all together, while a neutral satchel acts as a buffer, so the look works well without feeling busy.
A Lot

Go big or—in this case—go bigger. With two demanding designs in a saturated palette, go for equally decadent add-ons, like a decked-out chain-link bag and a whimsical emerald ring.