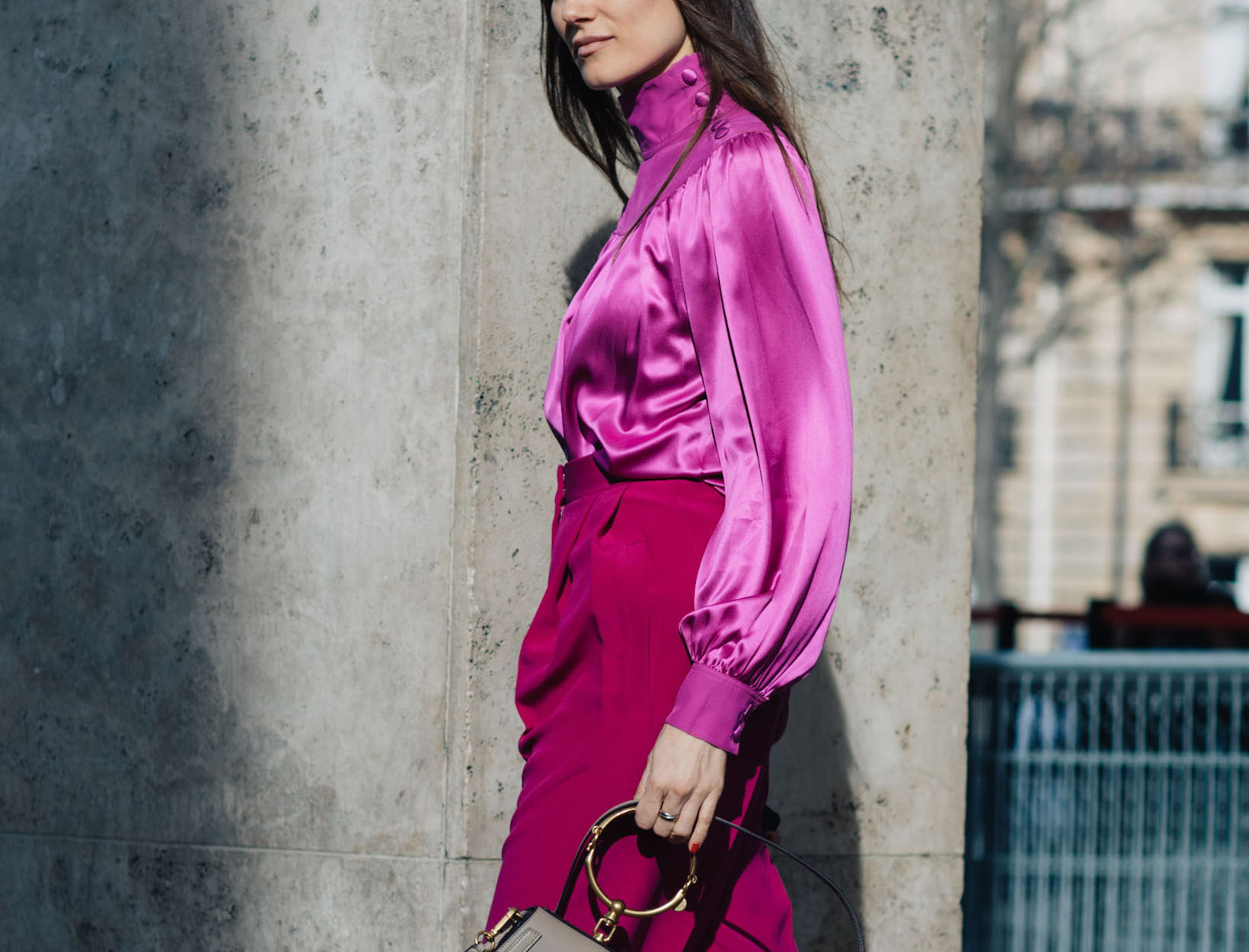 A Little/A Lot
Chic Satin
In partnership with our friends at


Satin has evolved way past slinky nighties, slippery sheets, and the 1980s. Although it's unlikely to shed its sexy-time roots entirely anytime soon. This actually works in our favor. When the racy fabric is applied to pieces that have nothing to do with the bedroom—bags, button-ups, slides—it becomes an unlikely way to dress up the details.
A Little

A sheeny shirt tucked into everyday jeans is a solid entry point. It 1) is a failproof styling device to dress up a casual outfit, 2) is perfect for work (just add kitten heels and call it the goop HQ spring uniform), and 3) looks—and feels—damn good.
A Lot

You might be surprised at just how well a strappy slip dress plays with light-catching embellishments, like a pouch bag, silver hoops, and crisscross slides. Stick to a similar color scheme so the look is matchy, but not, like, matchy-matchy.