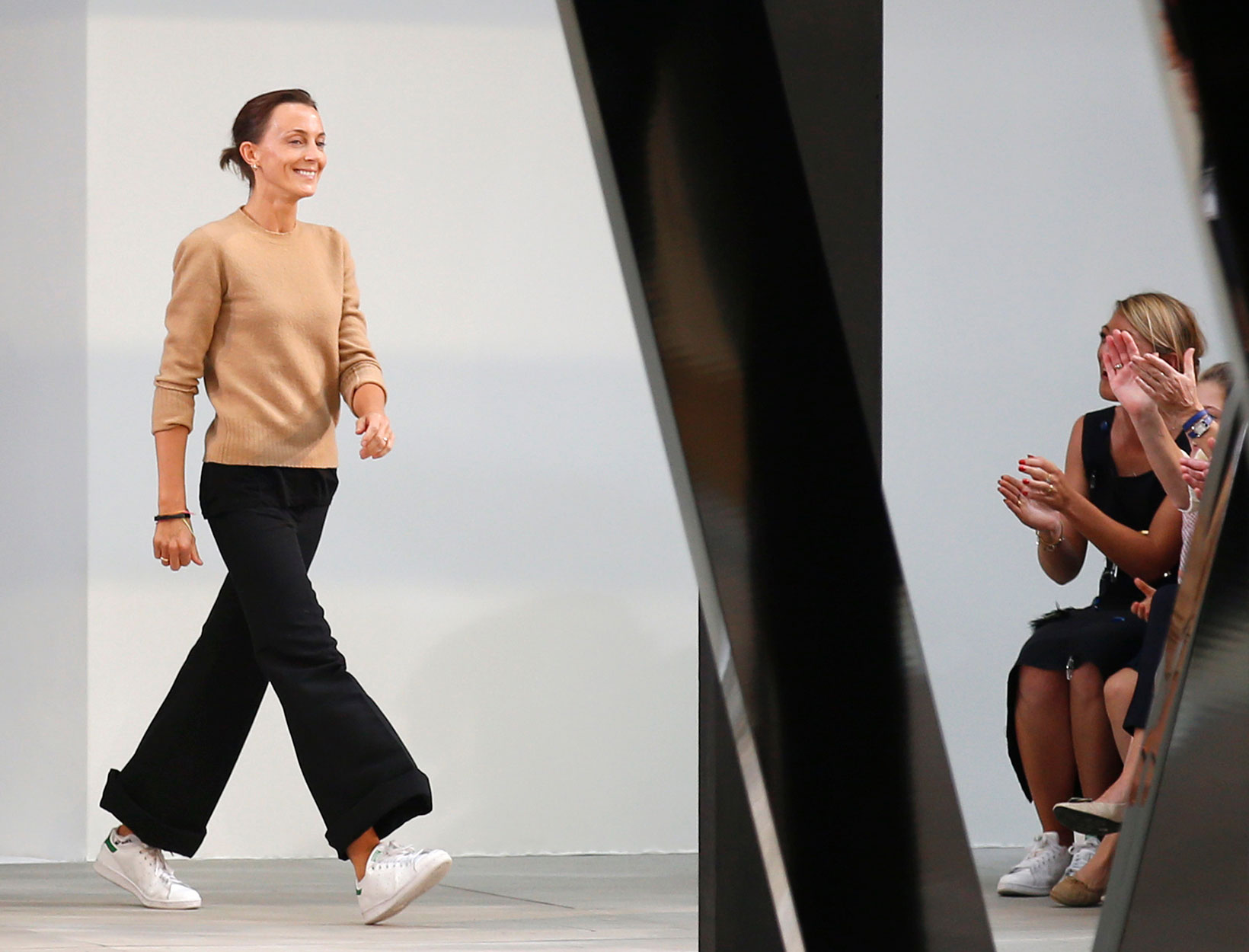 7 Times When Phoebe Philo's
Reign of Minimalism Ruled
When the news of Céline creative director Phoebe Philo's departure broke, many women the world over, especially the women of goop, felt a tinge of sentimentality. Philo had held the role since 2008, and over the course of the last ten years redefined what it meant to dress a modern woman—her pieces were unfussy and minimalist. She in so many ways, understood exactly what we wanted to be wearing, sometimes even before we did. She was a nonconformist, and we loved her for it.
There were the bags, of course, the multi-use Trio—which came in every color of the rainbow—and the Luggage tote, which truly is the perfect carryall. Under Philo, her spirit embodied the coats (oversized), the pantsuits (slouchy), and dresses (knit, silky, or A-line) she sent down the runway and into stores. She was responsible for our renewed interest in Stan Smiths, which were a regular part of her personal uniform. Here, a look back at the woman who set trends in every category she touched—somehow we managed to whittle this list down to a handful of our favorite moments.
Spring
2010
The perfect pant, tailored just-so meant to be worn with heels or flats.
Spring
2011
Philo's signature sparseness gets treated to a graphic silk print. The slouchy pants captured a summery mood.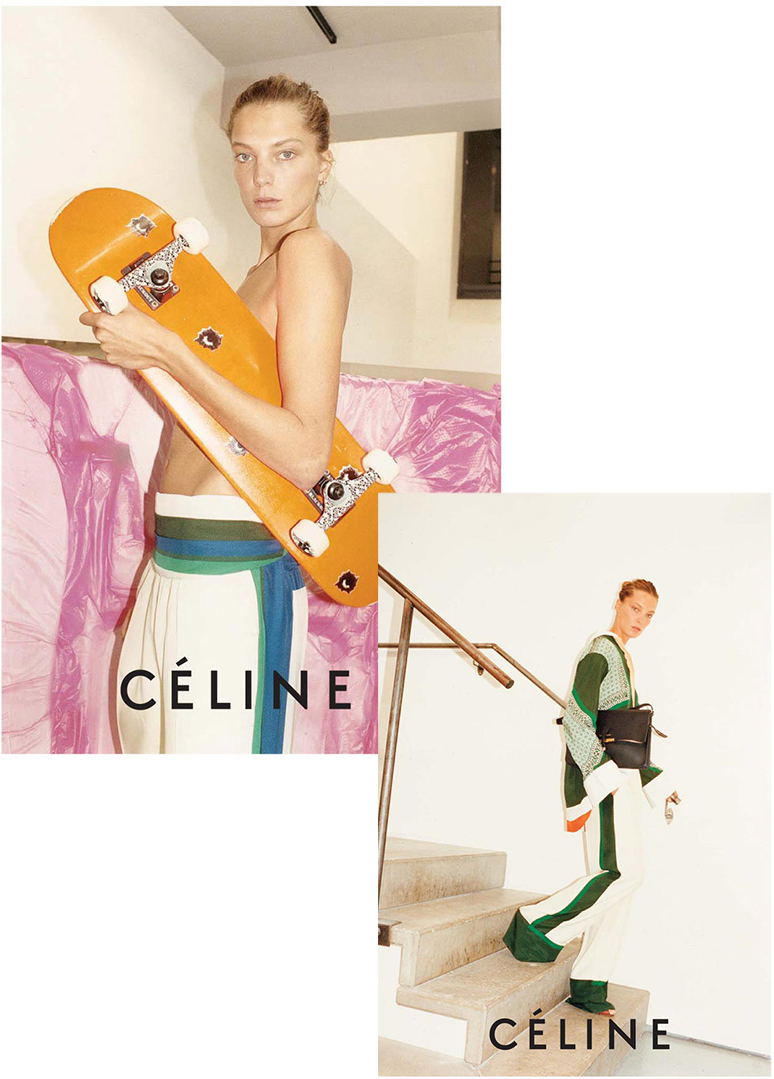 Spring
2014
Asymmetrical skirts become a new closet staple.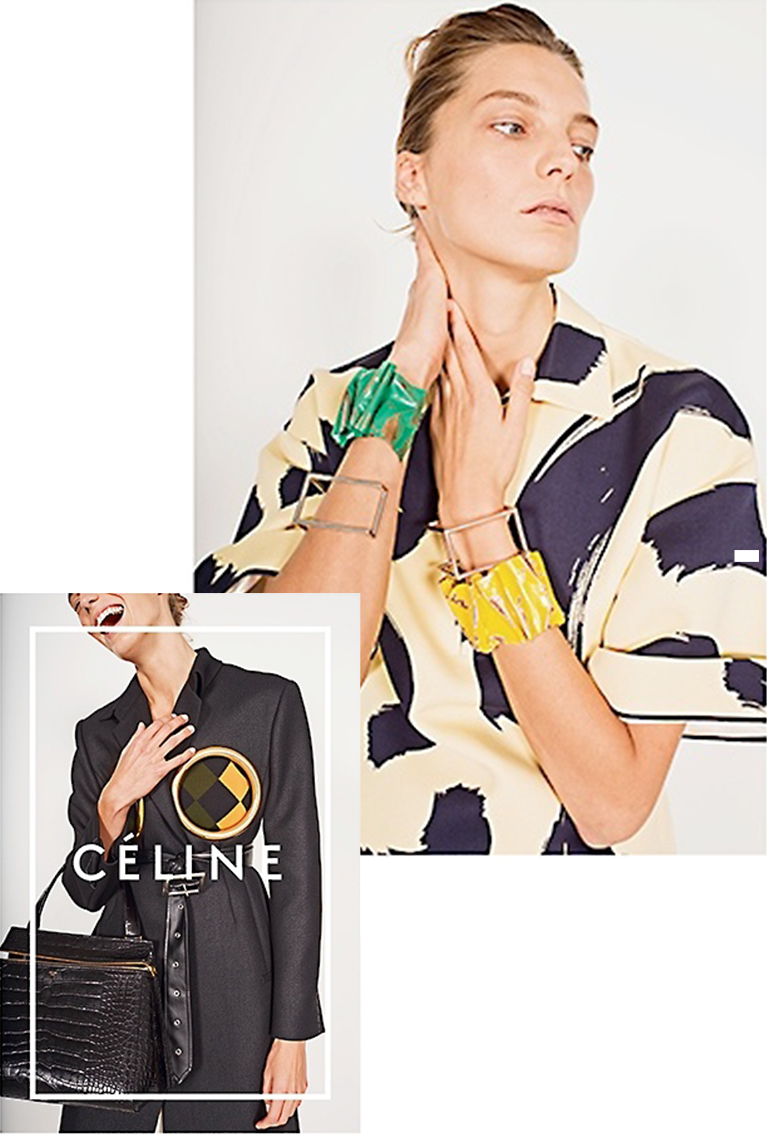 Spring
2015
This is how you do a statement sleeve.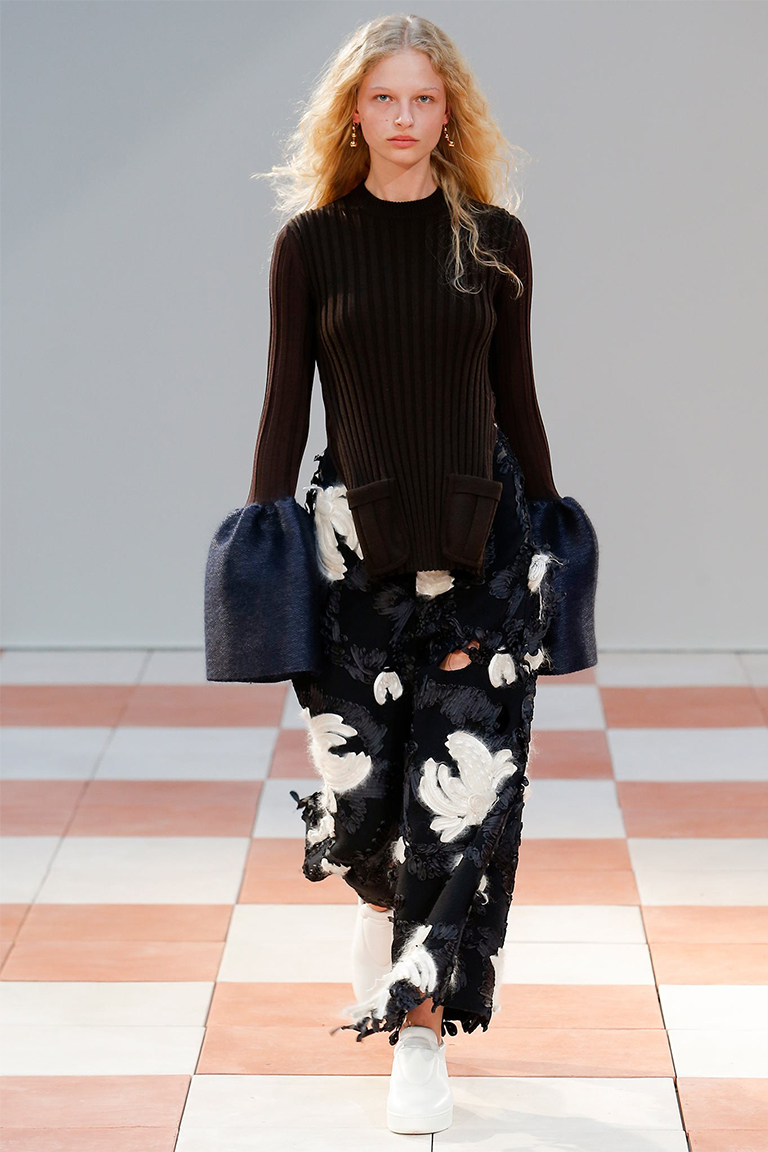 Fall
2016
Pants plus sandals. An especially compelling formula if you live somewhere where it's 75 degrees in October.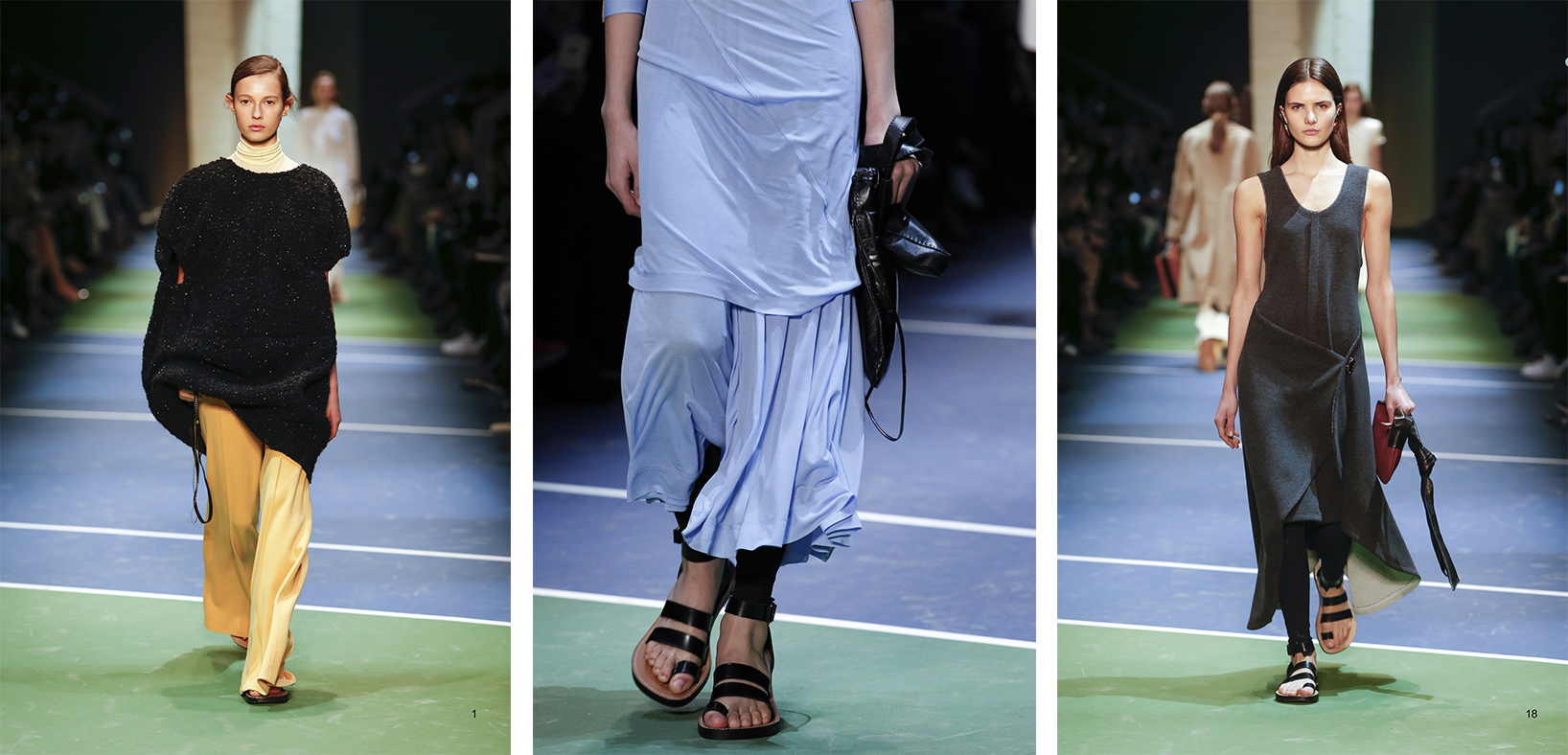 Spring
2016
Hoops, a red lip, and a pull-on boot make for easy dressing marching orders.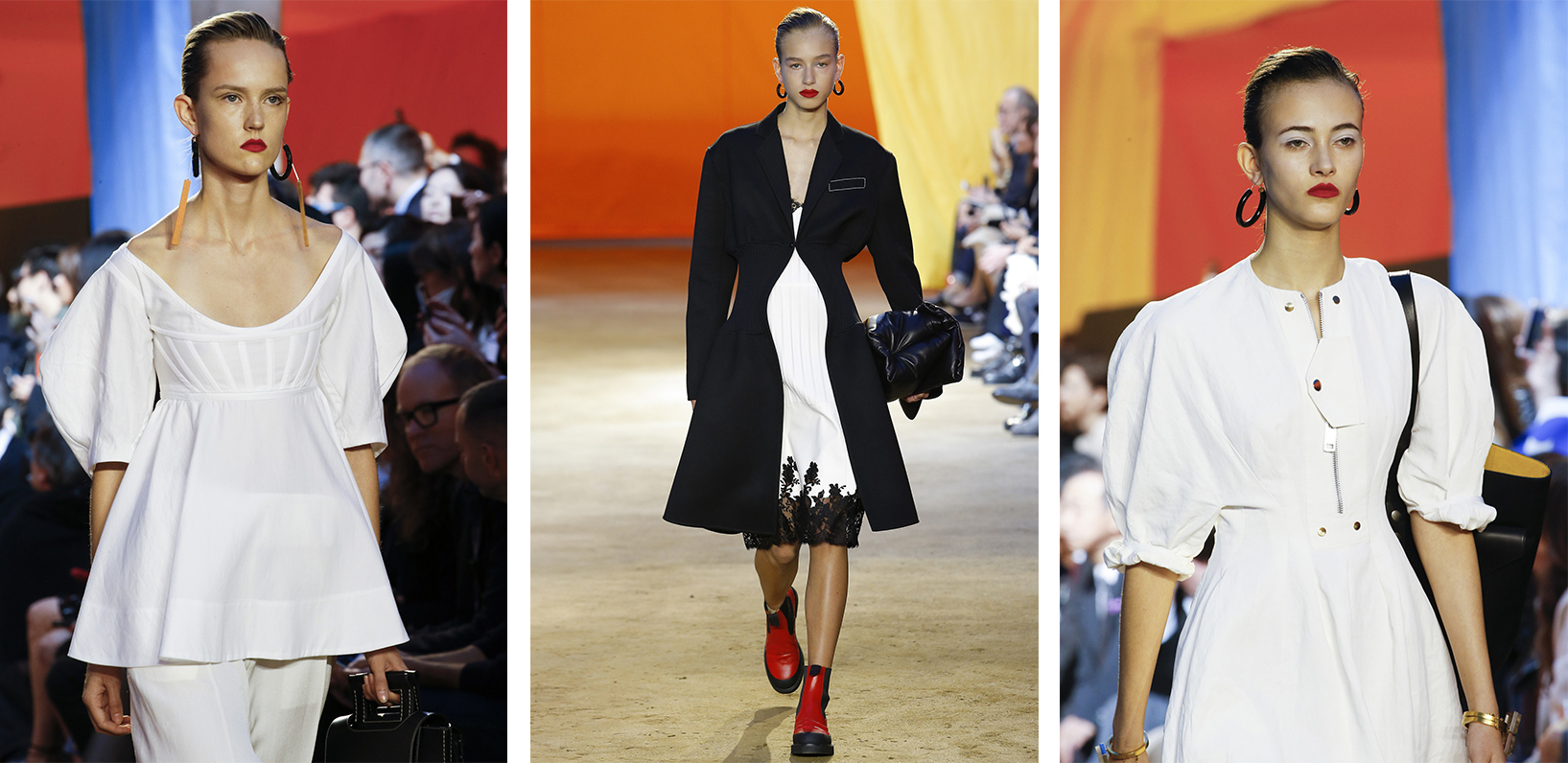 Spring
2018
Head-to-toe tan is a statement in and of itself. Breaking it up with varying degrees of texture takes daywear
to the next level.
GOING, GOING, GONE…
The goop fashion team's get-them-before-they're-gone-edit.