6 Designers New to the goop Shop—and Worth Getting Behind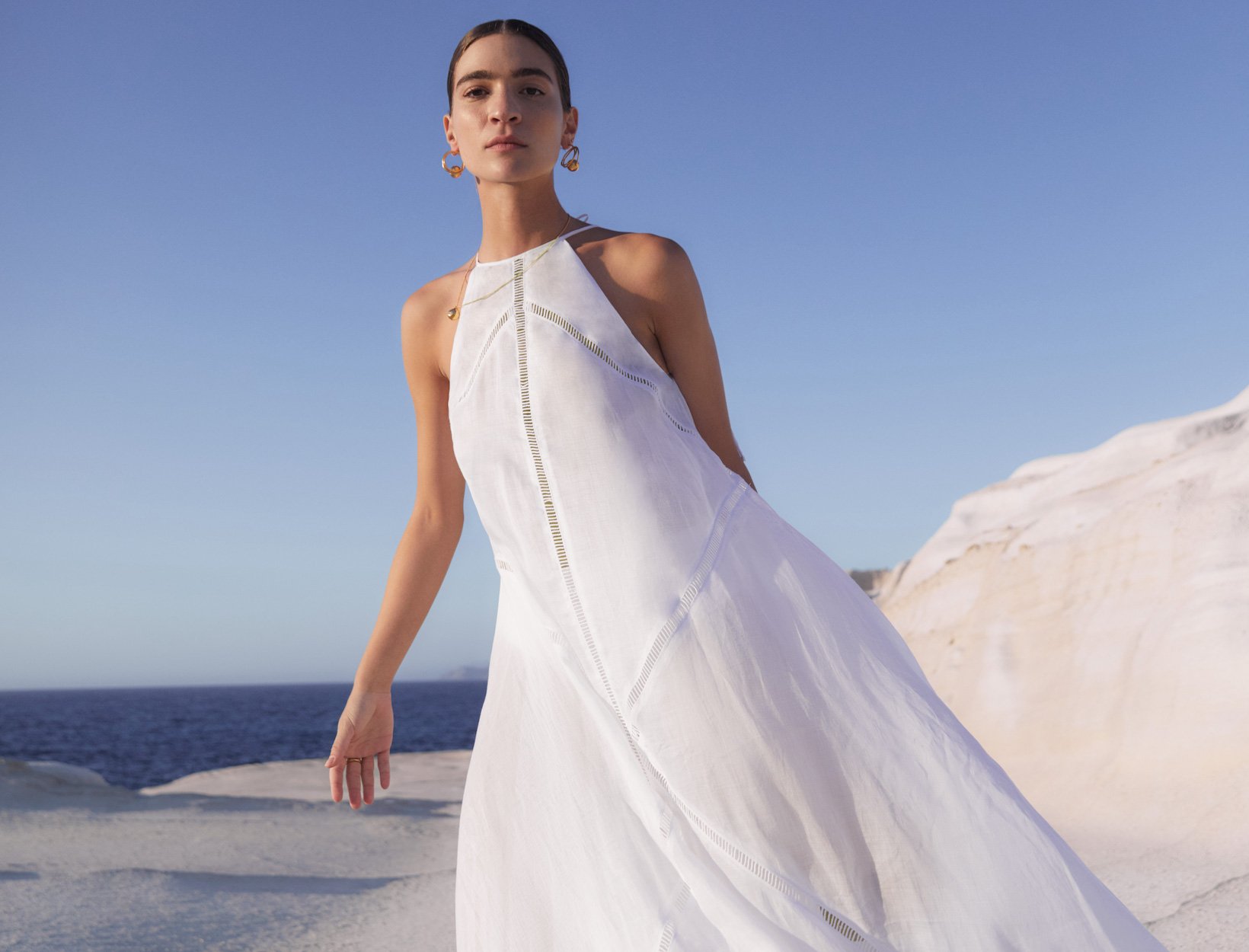 Our buyers handpick (and carefully vet) each of the brands in our fashion shop: These are the designers they think will stand the test of time, the pieces they want to wear themselves. It's a tight curation. Ahead, six newcomers—serving up everything from maximalist resortwear to vintage-looking jewelry with a modern twist. We think you'll love them as much as we do.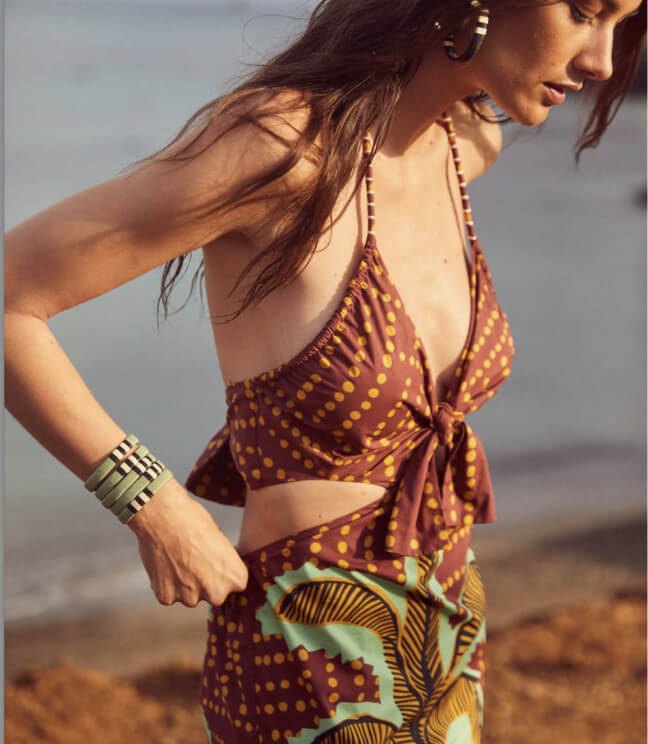 Johanna Ortiz
While technically not brand new (you might recall the collaboration we did with Johanna Ortiz in 2021), this vacation-worthy brand is back in a big way. Loved for her feminine silhouettes that blend ease with elegance—like the tie-front dress above or the palm-tree-printed set below—Ortiz creates pieces will mentally transport you to the tropics.
ABOVE, ON MODEL: JOHANNA ORTIZ DRESS, goop, $895

JOHANNA ORTIZ TOP, goop, $350; JOHANNA ORTIZ SKIRT, goop, $550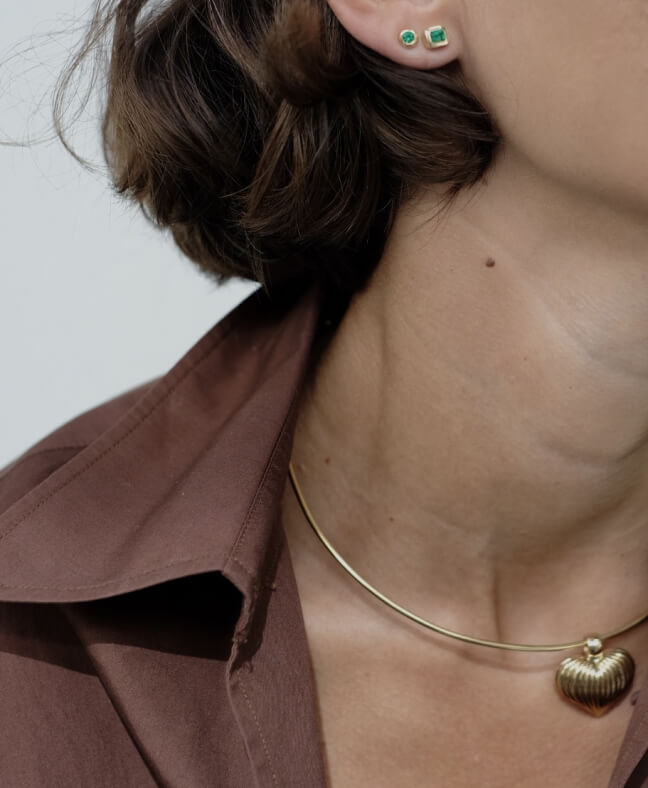 Natalia Pas
Natalia Pascual is a Miami-based jeweler who handcrafts every single piece in 18-karat gold before handing it off to master stone setters, if the design calls for it. Translation? Nothing is mass produced. Inspired by Pascual's passion for fine art, the pieces are impactful yet wearable, modern yet timeless, and they play well with just about anything in your jewelry box.
above, on model: NATALIA PAS JEWELRY EARRINGS, goop, $1,100; NATALIA PAS JEWELRY NECKLACE, goop, $6,150

NATALIA PAS JEWELRY EARRING, goop, $880; NATALIA PAS JEWELRY RING, goop, $2,700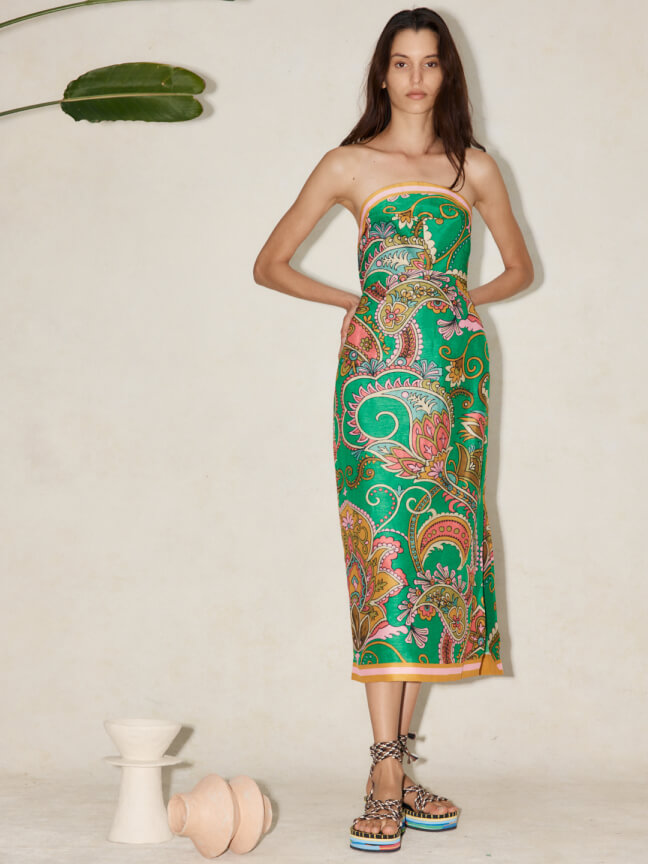 Alemais
Launched in 2020 by Lesleigh Jermanus, a former head designer at Zimmermann, Alemais is known in the industry for its bohemian prints and playful use of color (two things that probably had a lot to do with the brand winning Australia's prestigious National Designer Award last July). Like many Aussie brands, it's also sustainably minded; it plants a tree for every garment sold (check out its forestry project here).
ABOVE, ON MODEL: ALEMAIS DRESS, goop, $595

Joslin
We love this Melbourne-based brand for its minimalist, summer-friendly silhouettes and subtle details (how cute are those strips of ladder lace?). We also love its dedication to environmental and social responsibility: In addition to using only natural, traceable fabrics, like OEKO-TEX-certified European flax linen grown without irrigation and GMOs, Joslin also produces in factories that support fair wages and safe working conditions.
ABOVE, ON MODEL: JOSLIN DRESS, goop, $380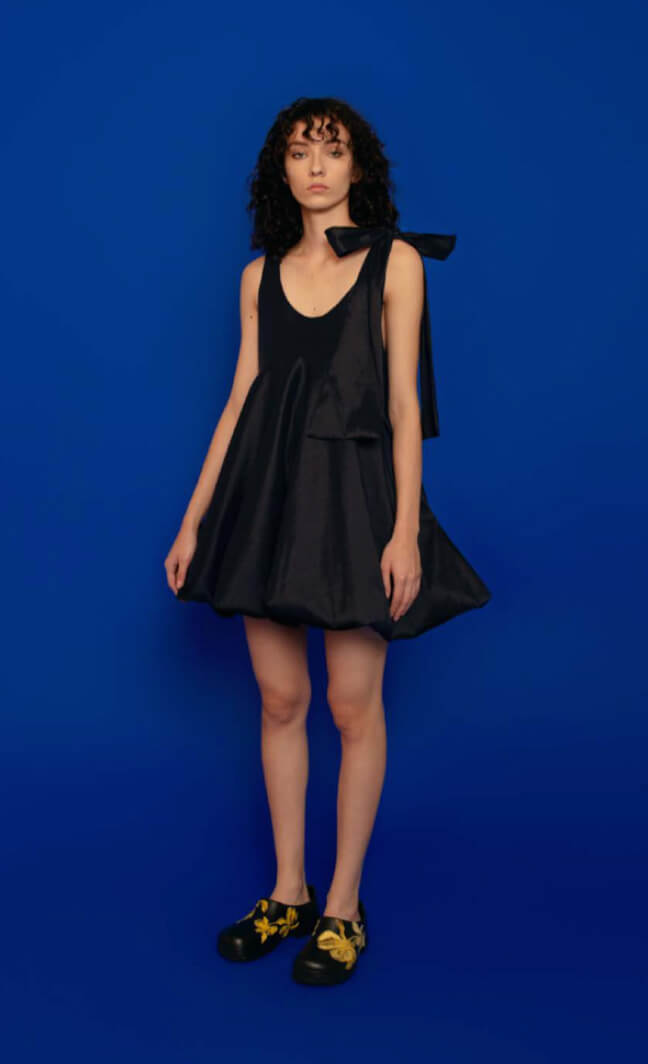 Kika Vargas
Before launching her label in 2011, Kika Vargas studied art in Chicago and fashion in Milan, then worked as a designer at Missoni. All of which explains her penchant for statement-making proportions, sculptural ruffles, and fun fabrics (hers is the kind of clothing you want to wear to a party or on a particularly fabulous trip). Nowadays, she splits her time between New York, Madrid, and Bogotá, drawing inspiration from her Colombian heritage and manufacturing locally in Bogotá.
ABOVE, ON MODEL: KIKA VARGAS DRESS, goop, $689

KIKA VARGAS TOP, goop, $552; KIKA VARGAS BOTTOMS, goop, $392
Rainbow K
Founded by two chic Parisiennes, Rainbow K's jewelry has a certain je ne sais quoi—expect unique Art Deco-inspired silhouettes, like earrings that look like bamboo stalks and shield-shaped signet rings dotted with diamonds and tourmaline. Are they cool and covetable? Yes. Heirlooms in the making? Also yes.

FROM LEFT: RAINBOW K RING, goop, $3,040; RAINBOW K EARRINGS, goop, $2,400; RAINBOW K RING, goop, $1,800; RAINBOW K RING, goop, $3,440