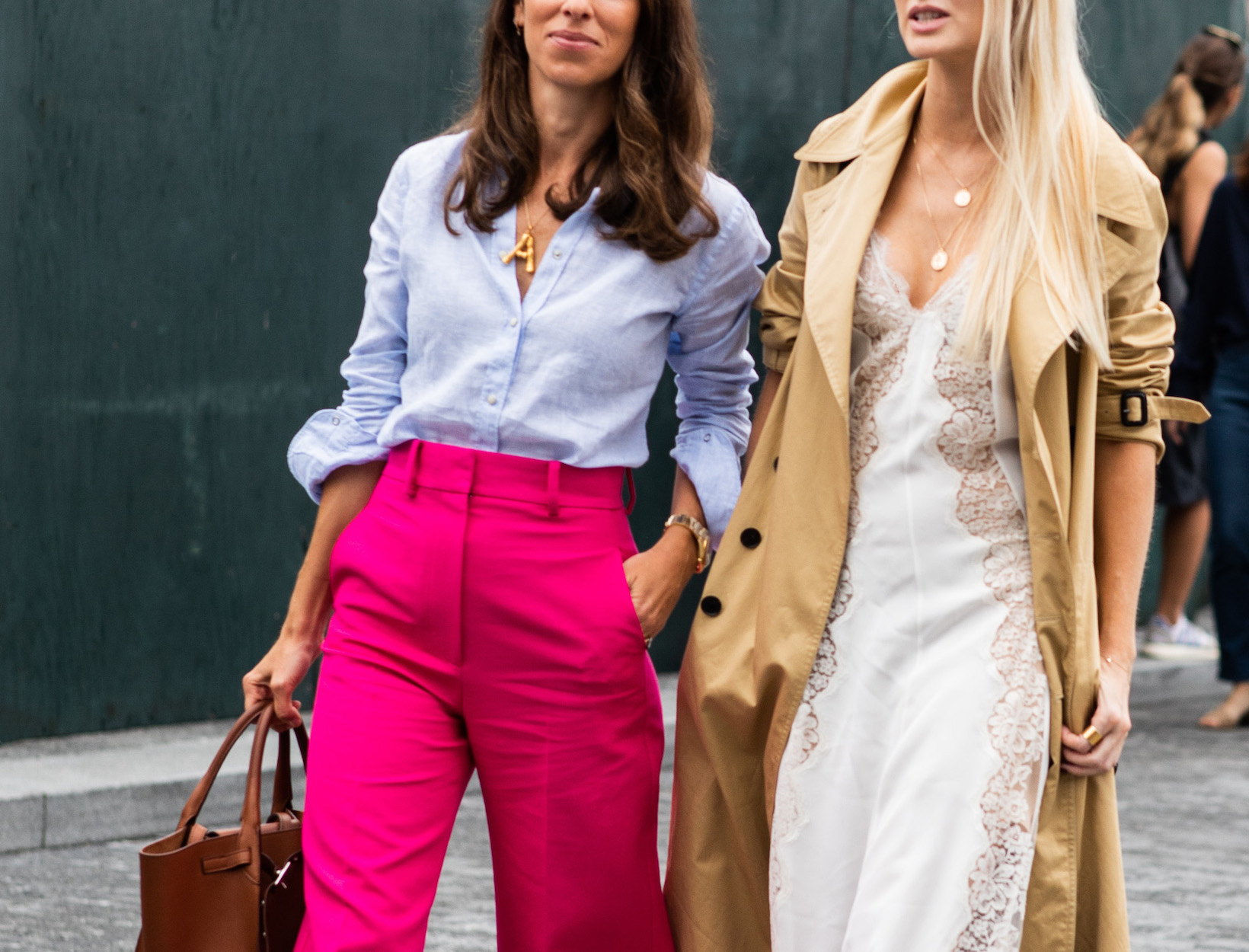 How We're Styling Three Top Trends
In partnership with our friends at Shopbop
Scrolling through hundreds of street-style images is fun—paper or pixels, it's a sartorial trip to the eye-candy store. But when you're looking to make of-the-moment style updates that have longevity (pieces that are more granola with cacao nibs than sugar-coated gummy worm), there's a better way. Below, the inspiring—and investment-worthy—pieces that won't end up in the back of your closet come fall.
GRAPHIC DETAILS
Slipping into a pattern after a neutral wardrobe bender is an instant mood (and outfit) booster. A black-and-white floral print is good place to start—balance the playful top with a sleek take on khaki carpenter pants and a bag with woven details.
NEON SIGN
This trend takes a highlighter to your winter whites. Stick with a simple silhouette—like the wide-leg-trousers-and-button-up-blouse combo you've been rocking all winter—but swap in a Day-Glo shade and color-block with complementary hues.
HIGH VOLUME
Airy skirts in everything from silk to tulle may have taken over the spring runways, but at its core, this trend is actually trendproof. A gathered minidress styled with a petite crossbody and animal-print flats is a reliable look that will last into fall.