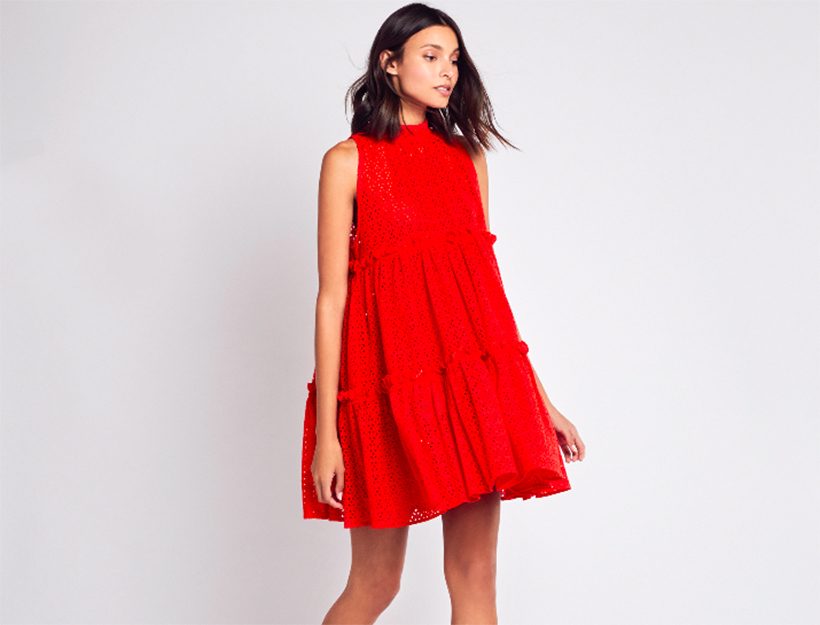 10 Trends to Get Behind This Spring
By definition, trends don't stick around for long, though this spring's crop feels different: The universally flattering prints, hard-working silhouettes, easy accessories, and more offer a whole lot to work with, making them more classics-in-the-making than passing fads.
1

NEARLY NEUTRALS

Nudes and tans with pink undertones feel perennially fresh, and pair perfectly with both neutrals and brights.

Photo Courtesy of @Illesteva

2

tortoise shell sunnies

They flatter all complexions and work with jeans-and-tees just as well as they do with cocktail dresses—meaning you can pull off Breakfast at Tiffany's or Breakfast Club depending on how you play it.

3

The New Hoops

In case you missed it, earrings are getting bigger and bigger, but if you're not into shoulder-grazers, consider the hoop: a more delicate, controlled shape that looks fabulous no matter its size.

4

Bold Bags

Colorful, textured, ladylike shapes pair particularly well with nearly nudes (see above).

5

Old-School Trainers

Solid and sturdy, they may be downright minimalist compared to the tricked-out kicks of seasons past, but that's what makes them so fresh.

6

Printed Maxi

Demure necklines and prim hemlines add dimension to elaborate florals. (Pair with gravity-defying heels to literally elevate the look.)

7

Buckled Sandals

Hardware is really having a moment. These sandals feel simultaneously sturdy and sleek—plus, they instantly jazz up the most basic basics.

8

Striped Onesie

One and done. Consider this your summer power suit.

9

Head-to-Toe White

It's classic, it's chic, and it makes getting dressed in the morning a breeze.

10

Pop of Red

Tomato, cherry, brick—the exact shade doesn't matter. Red is reliably optimistic and can make a blah outfit (or even day) feel so much more exciting.