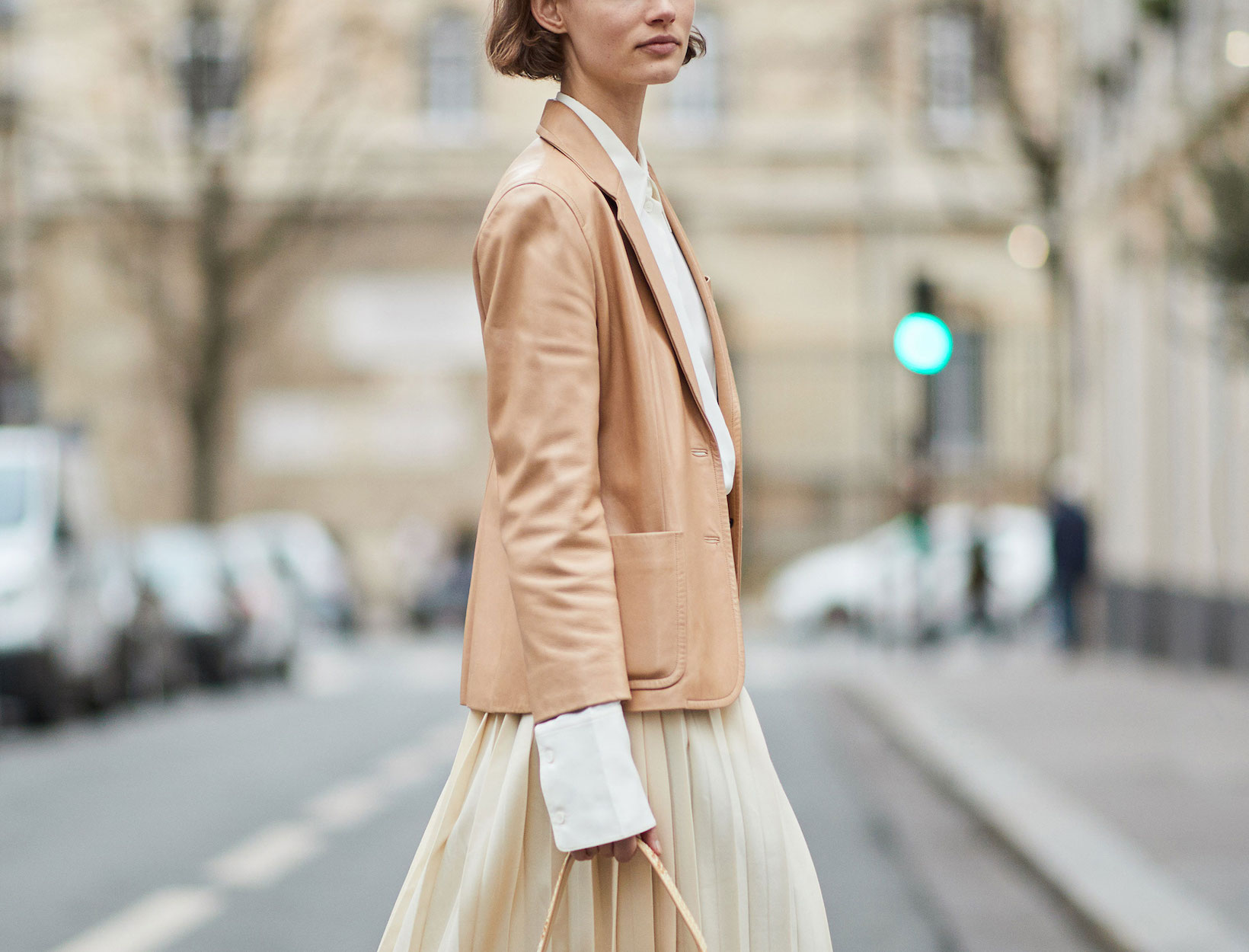 Fashion Uniform: Double-Breasted Coat + Structured Crossbody + Easy Bottoms
In partnership with our friends at

A long weekend (at either end) is one thing that will help a sluggish midwinter workweek sail by. A feel-good office uniform is another. The jacket is as cozy as it is utilitarian, the buttons are all business, and the crossbody bag picks up any slack. Not that you'll have any—it's a smart fashion formula that leaves little to no room for error.
MILITARY TIME

An afternoon of meetings is made sweeter if you're wrapped in cashmere. Working in a fluid midi skirt and booties shows a hint of skin, so you'll never feel bogged down by layers or fabric.
SEA LEVEL

Artful details—an asymmetrical neckline, a sky-high waist, and Japanese-inspired hems—give nautical-inspired separates new legs. Rich accessories, like a round top-handle bag and embossed loafers, feel unexpected while keeping everything in neutral territory.
SOFT LANDING

Add depth to a minimal foundation with mahogany add-ons: a plush wool overcoat and supple leather box bag. The tortoiseshell buttons on the Henley knit tie these two worlds together.