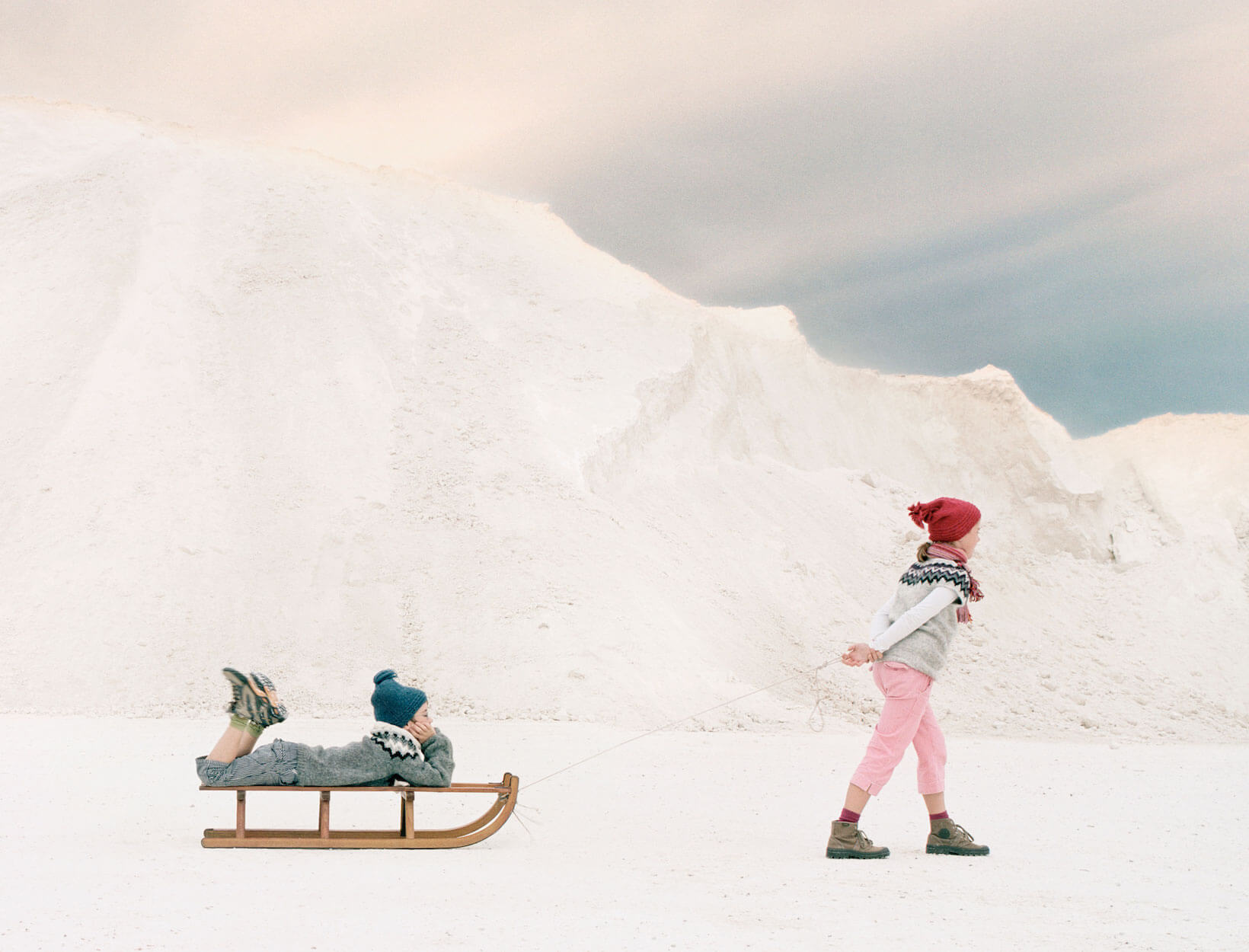 Mastering Layers:
The Little-Kid Edition
In partnership with our friends at Childrensalon
Bulky layers and wriggly little humans don't mix. Just ask anyone who's ever tried wrestling an already cranky preschooler into a puffer. When it comes to dressing kids for weather, we like to take the "varying degrees of winter" approach, which defuses the inevitable struggle by splitting it into two parts: unbulky base layers first, and on top of that, forecast-specific add-ons that provide ample warmth when it's time to venture out.
slush life
Further proof that denim on denim is timeless—and seasonless. Odds are you'll be seeing a lot of your child's weatherproof jacket, so make it a good one.
Base Layers
Outer Layers
snow patrol
Overalls are a pretty great hack for powder days (no riding up during sledding/skating/snowball-fighting). A puffer vest and a substantial hat-scarf-mitten combo can take the place of a coat for optimal movement potential.
Base Layers
Outer Layers
cuddle coats
For everyday getting around, a fuzzy coat is a lot like a wearable hug. Keep the cozy factor consistent with sweats underneath.
Base Layers
Outer Layers