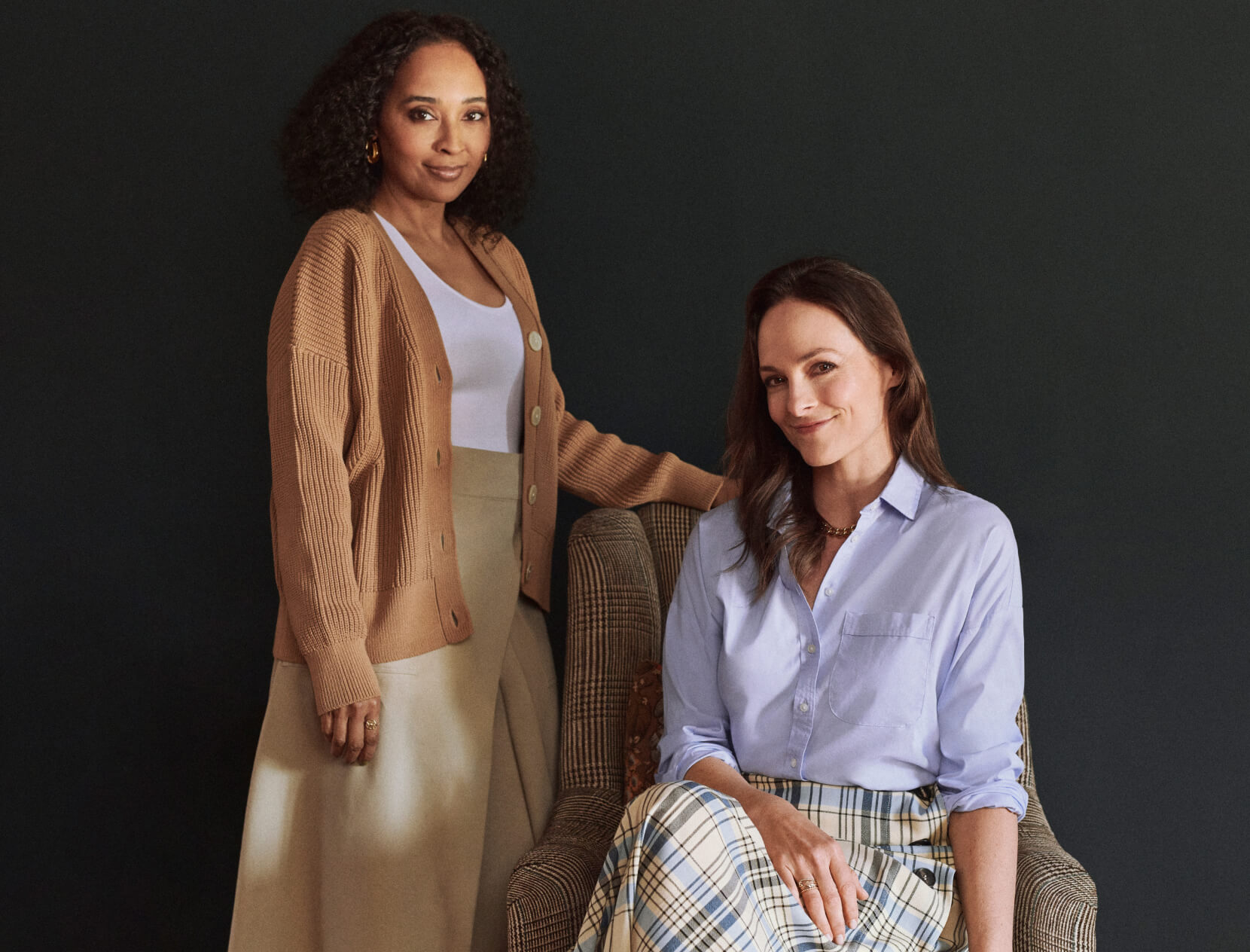 ON LALAH DELIA:
BANANA REPUBLIC SWEATER, Banana Republic, $109;
G. LABEL AMANDA BODYSUIT (worn throughout), goop, $175;
G. LABEL HALL COTTON WRAP SKIRT, goop, $450;
DORSEY EARRINGS, goop, $100.
ON KELLY LEVEQUE:
BANANA REPUBLIC SHIRT, Banana Republic, $80;
VICTORIA BECKHAM SKIRT, goop, $1,285;
DORSEY NECKLACE, goop, $200
Progress, Passion,
and a
High-Functioning Wardrobe
In partnership with our friends at Banana Republic
Ask any woman at the top of her game how she got there and her answer will probably include a few lessons from the learning curve. Women on Top, our podcast series with Banana Republic, celebrates the success of bold, brilliant, and incredibly inspiring women, and each conversation is also a reflection of what they've discovered on the way there.
For Lalah Delia, a spiritual writer and practitioner, and Kelly LeVeque, a holistic nutritionist, a similar thread runs through their work: letting go of attachments, whether to food habits or emotional patterns. In their respective wellness practices, Delia and LeVeque focus on progress, not perfection, encouraging clients toward personal evolution rather than rigid goals.
Delia's book, Vibrate Higher Daily, details her early years, abusive relationships, and life events in South Central LA, and ultimately her discovery of plant medicine and high-vibration living. "There was trauma playing out in my decisions because I hadn't released the energy around it," Delia says. Through her online community and as a spiritual practitioner, Delia now helps others heal, self-actualize, and align with their highest path.
LeVeque's work in holistic nutrition revolves around understanding when our food relationships are rooted in attachment. "I'm always challenging my clients to release the things they feel like they need," she says. Her book Body Love Every Day focuses on adding foods from her "fab four" (protein, fat, fiber, and greens) to each meal. "How can you crowd out the things that you might not want to be the majority of your diet?" asks LeVeque. By shifting the direction away from restriction, she empowers clients toward wellness.
Below, a look at what drives these women on top—plus the sleek, effortless pieces that power their days.
"Your body and your day and your hour and your minute are never going to be the same from day to day."
—LEVEQUE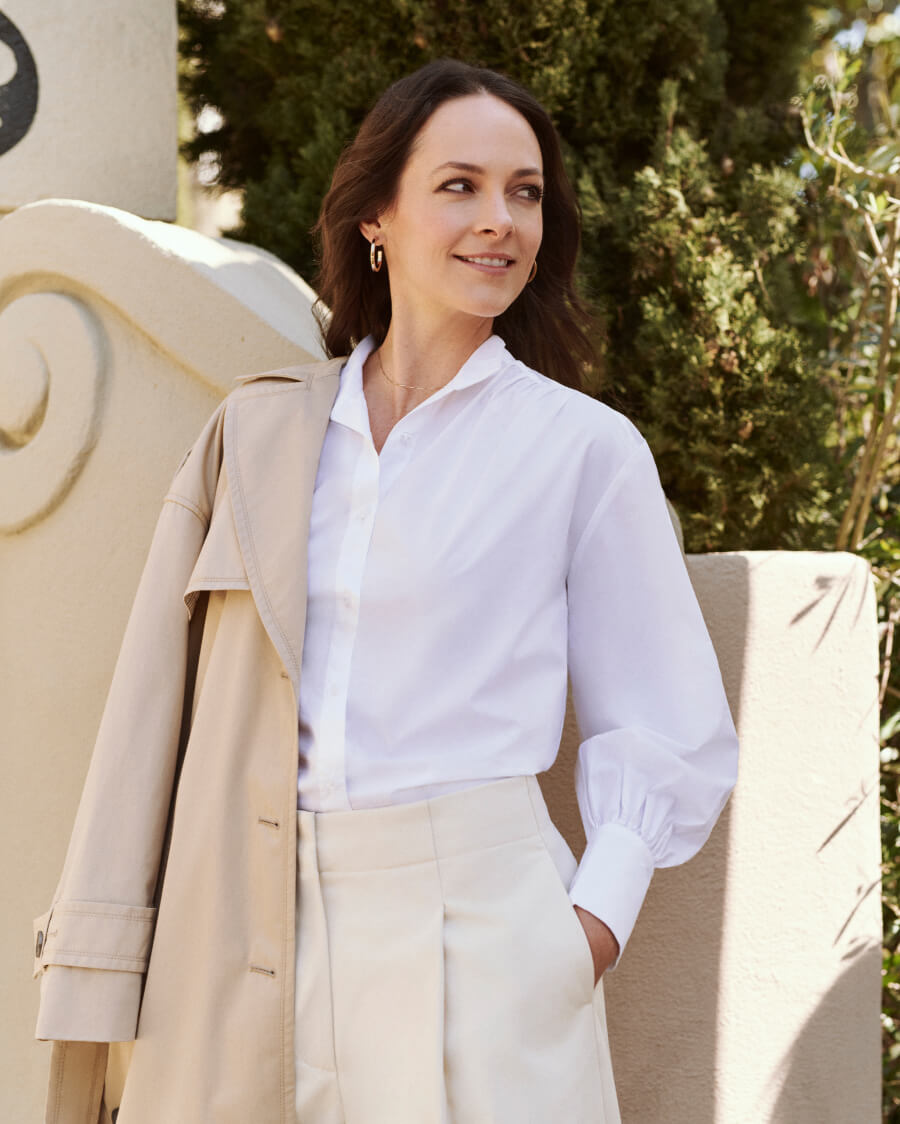 "We're fighting ourselves to get to a goal instead of getting into a flow state to get there."
—LEVEQUE
"We are energy looking to express itself in the most beautiful way."
—DELIA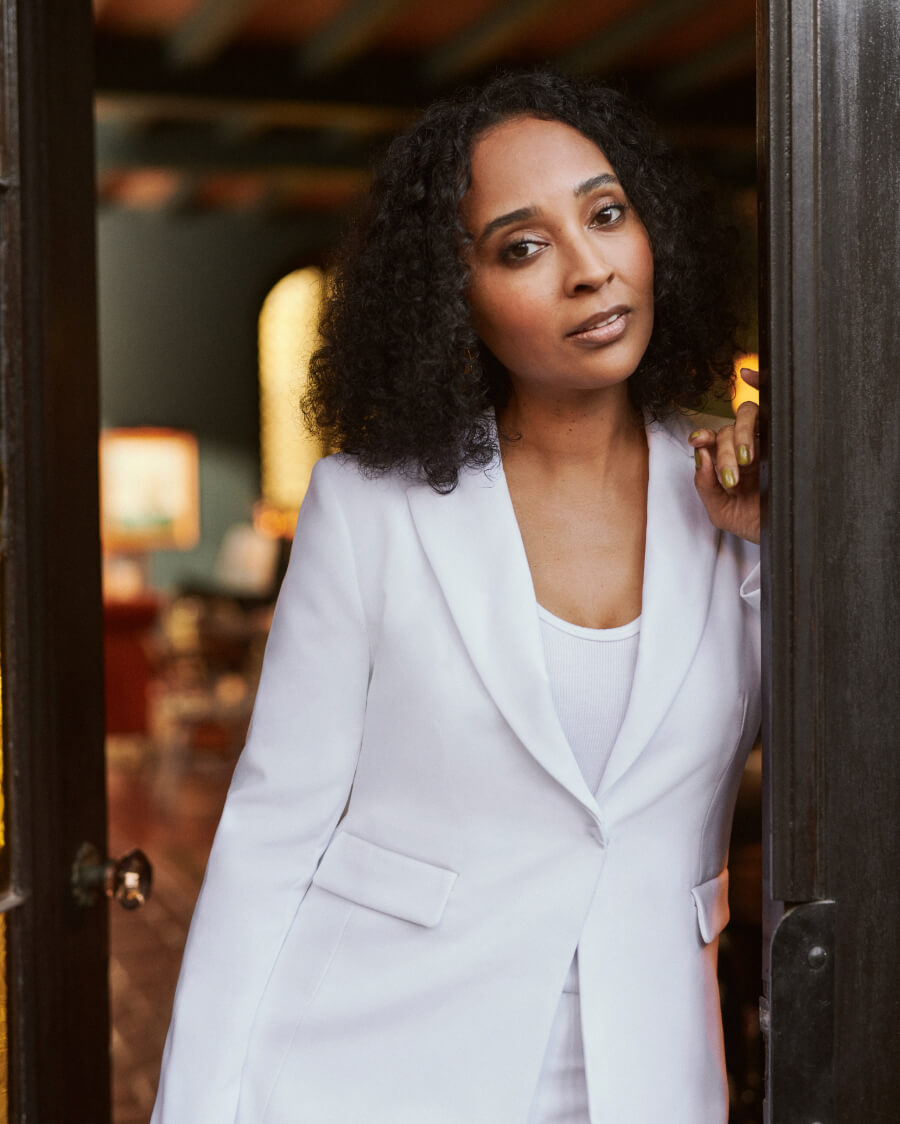 "Wellness means that you accept yourself in any state, and then you just do better from there."
—DELIA
shop the story