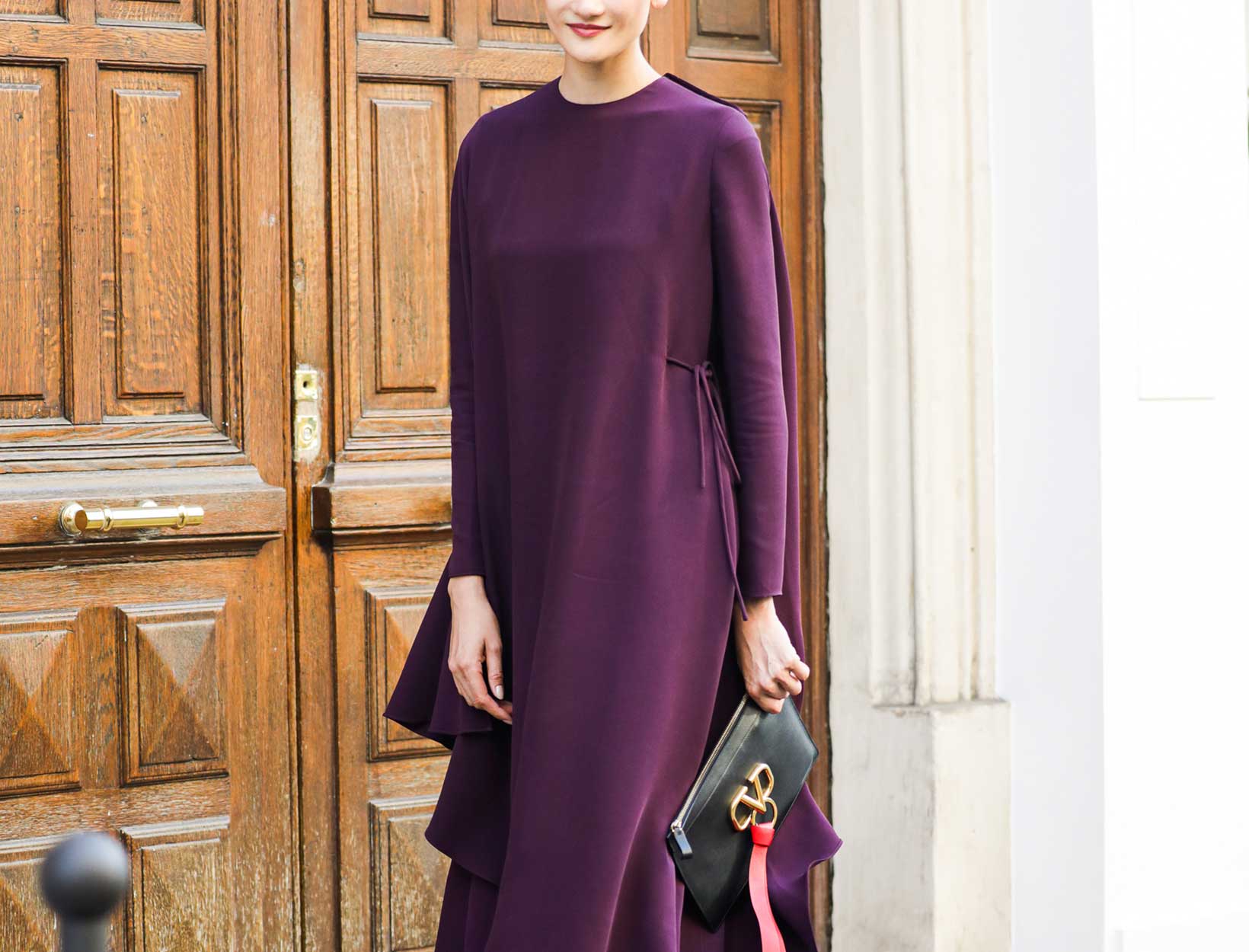 What to Wear to Every Type of Fall Wedding
Summer weddings may be all breezy florals and basket bags, but fall invites sumptuous fabrics and rich tones to the party. And because "festive formal attire" implies one thing for your cousin's rustic ranch ceremony and another for your best friend's big-city version, answering the what-to-wear question is as much about dressing for the destination as it is about deciphering the dress code. The key: Take cues from the setting and lean into the vibe of the venue.
Vermont Barn
"Is this too much?" The beauty of this elegant (but never over-the-top) LBD: The poplin is practical, the pleats are playful, and as you can see, the built-in bustier is as sexy as can be.
NYC Rooftop
The foliage may be going neutral, but your color wheel doesn't have to. Big, bold hues are a regal alternative to the soft pastels of summer. All you need: high shine at your ears and fingers to echo the sparkling skyline.
Montana Ranch
If ever there were a time and a place for earthy prints and slick suede boots, a rustic reception set against a rugged backdrop would be it. Plus, it's all the more reason to go all out in the diamond department.