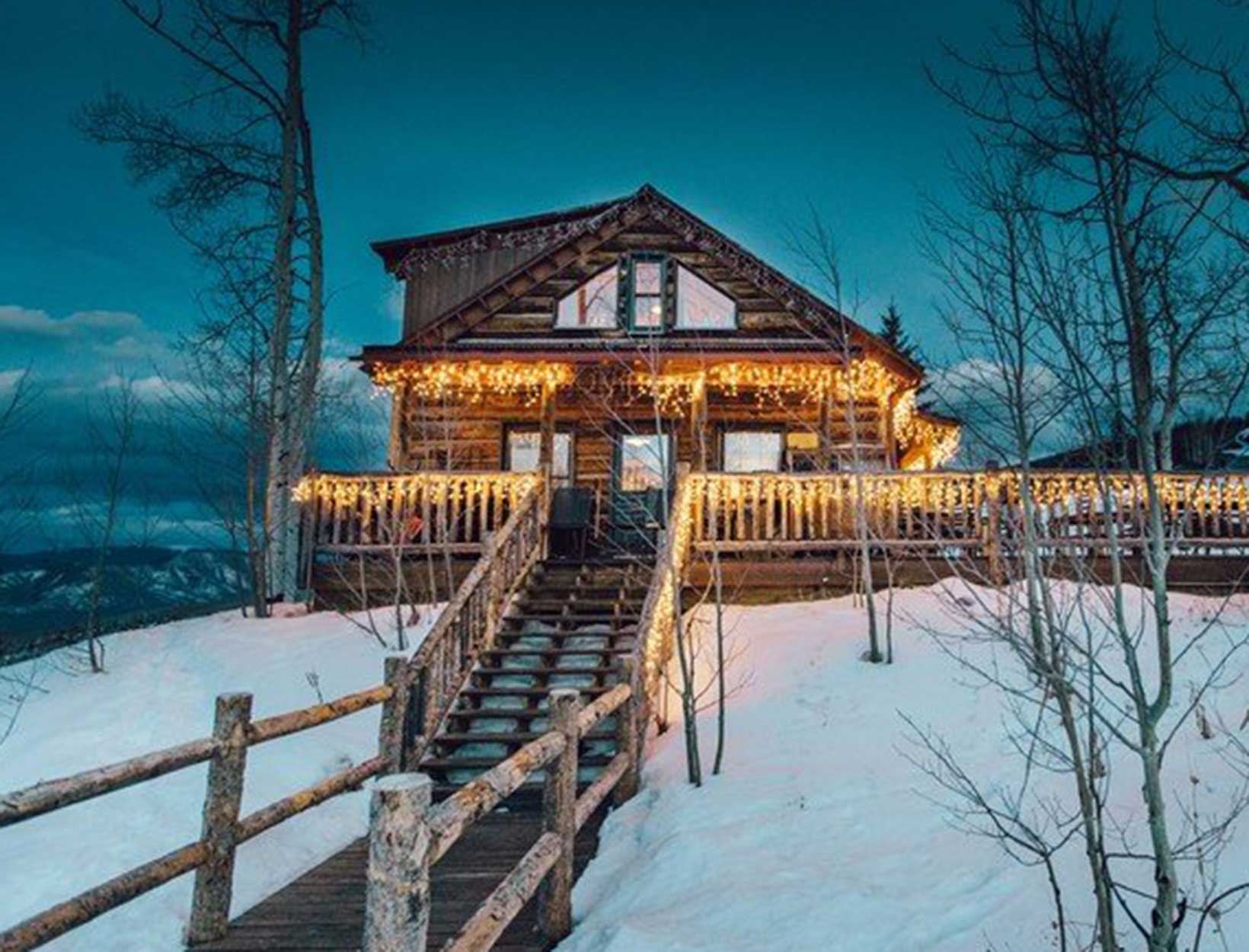 Ski Update: Where to Go and
What to Wear in Aspen
In partnership with our friends at Moncler
Aspen is one of those places that seems impervious to change. Whatever you think of this town and however many times you've been here or haven't been here, we're willing to wager that your idea of Aspen hasn't evolved all that much since the Clinton administration. So we're here to set the record straight.
Yes, Aspen has a reputation as a boisterous, moneyed ski town that loves a party—and it's a reputation that's very well-deserved. Colorado's most legendary mountain resort also has a lot of newcomers to get excited about. Glitzy sushi restaurants live next to still-excellent stalwarts, like Cache Cache and Piñons. Meanwhile, downward dog at Shakti Shala and meditation at 02 Aspen draw a dedicated crowd for whom wellness is the new après. The town respects its silver boom roots, and the clusters of elegant Victorian redbrick buildings lend charm to the few streets and avenues. Sure, the skiing is about as good as it gets anywhere on this continent, but the shopping and spa scene hold their own. In fact, there's a whole new Aspen worth exploring—even if you're the kind of person who thinks a mogul is just someone who owns a big company.
where to ski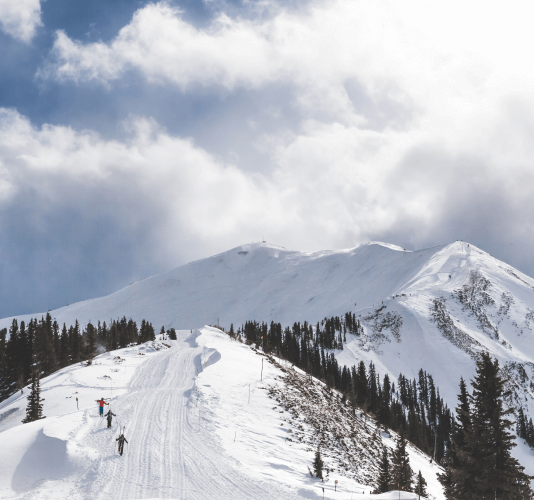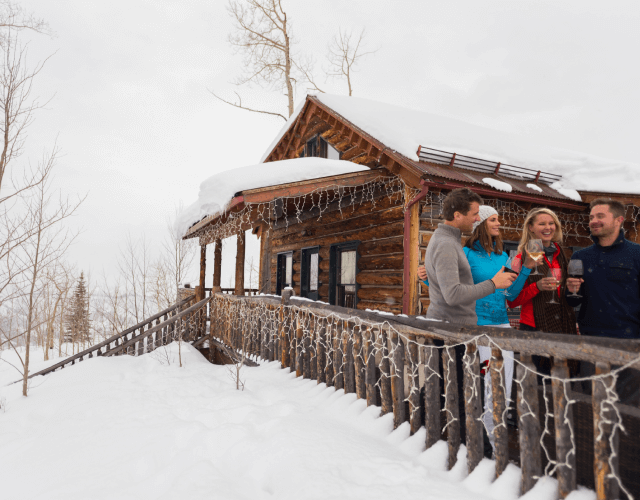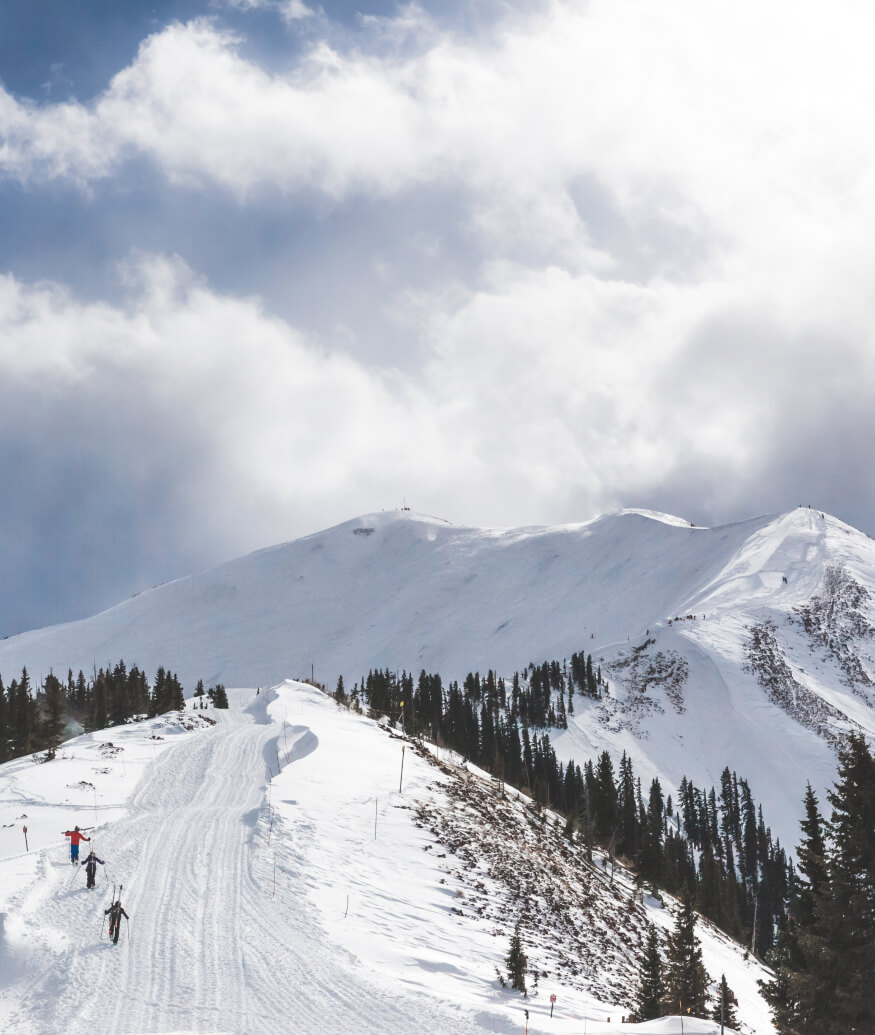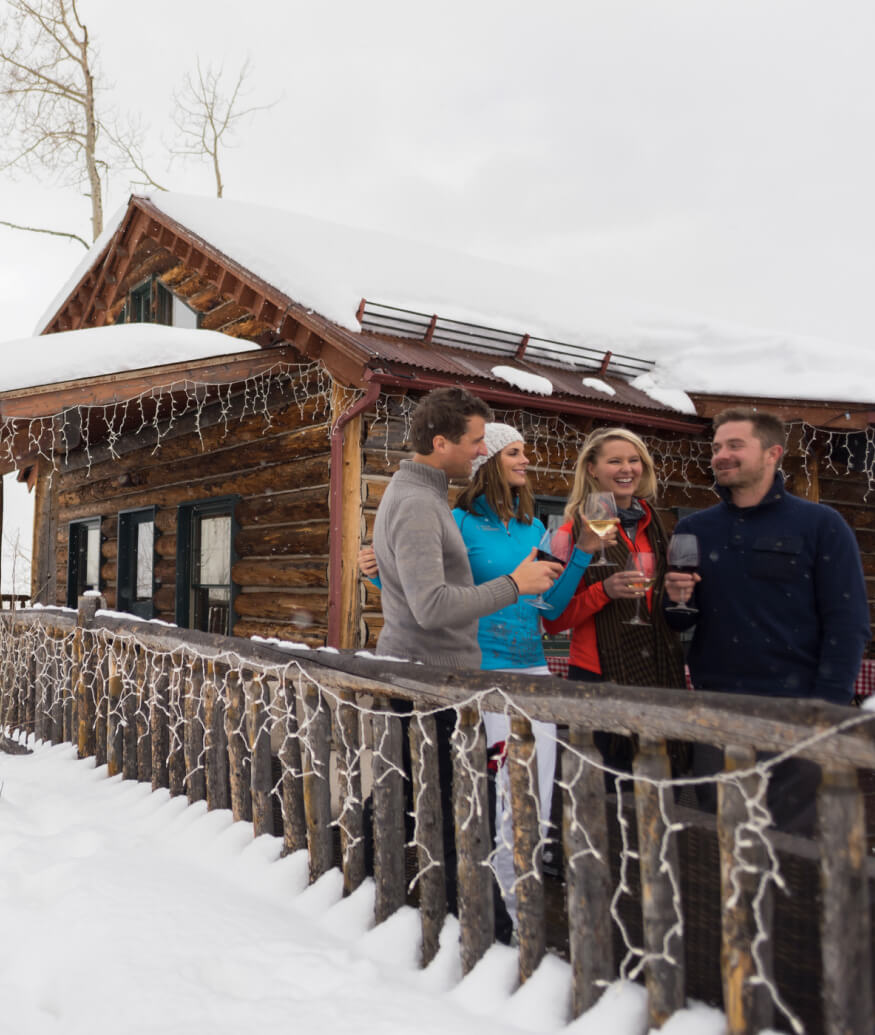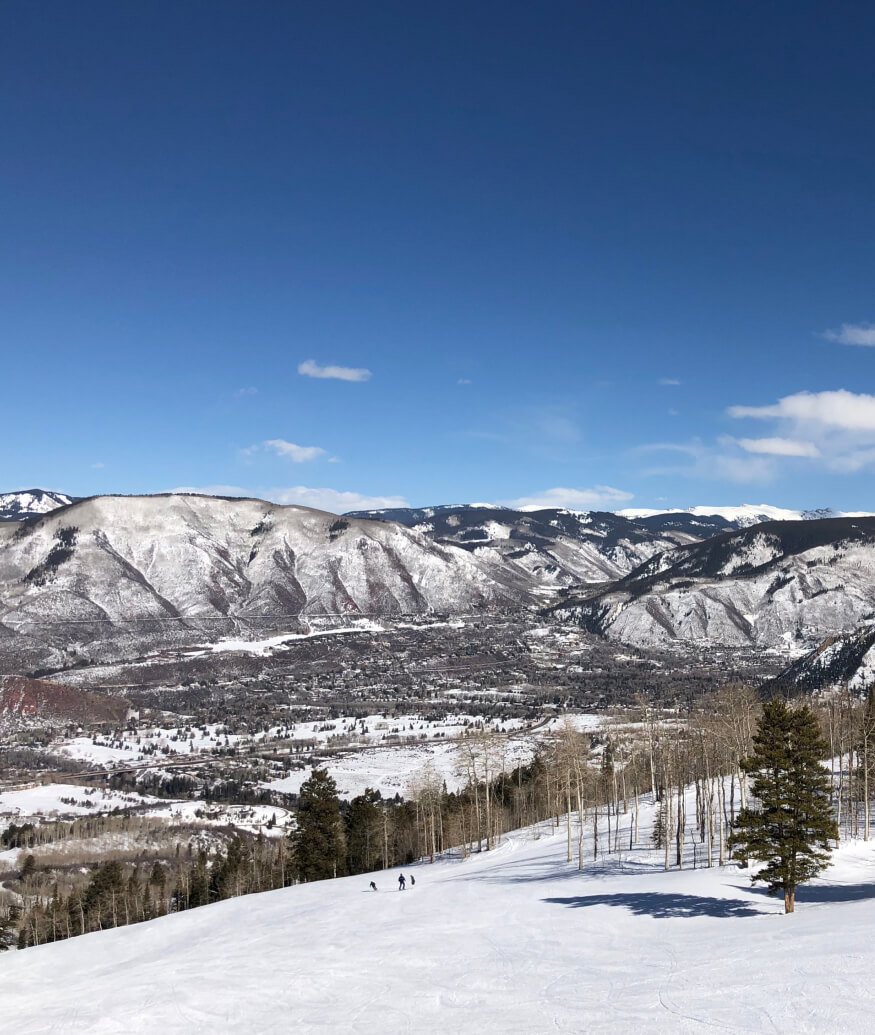 Four mountains mean Aspen has more variety on its slopes than you'd expect. First up in the snow-capped quartet is Aspen Mountain (aka Ajax), the base of which is at the heart of town, and for which the Little Nell is the perfect launchpad and après spot (the wine cellar is impressive—and in this town that's saying something). Steep-sloped, local-favorite Aspen Highlands is dominated by the experienced set who love a black run as much as they do a champagne lunch at Cloud Nine Alpine Bistro. Family-friendly Buttermilk is home to the Winter X Games and abounds with easy runs for nervous novices and ambitious littles. (Anyone here with small kids should stop by the Hideout—a children's center with a gentle training slope, a magic carpet, and indoor learning rooms for playdates between runs.) Snowmass is the biggest of the bunch and is really its own village with a distinctly more casual vibe. Snowmass Village has grown recently, making Aspen's more low-key neighbor ideal for multigenerational ski trips. Kids can build confidence at the ski school, while the more experienced skiers can work up a sweat in the terrain parks.
what to wear
where to relax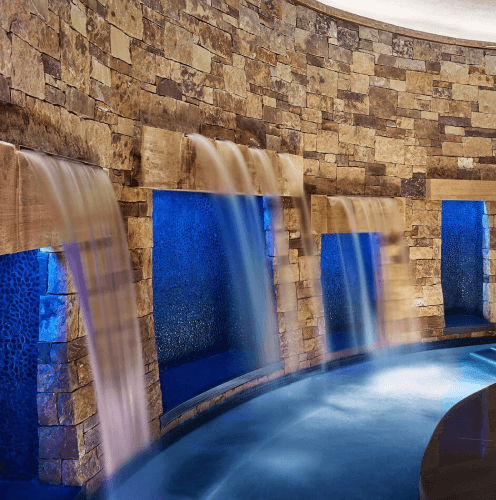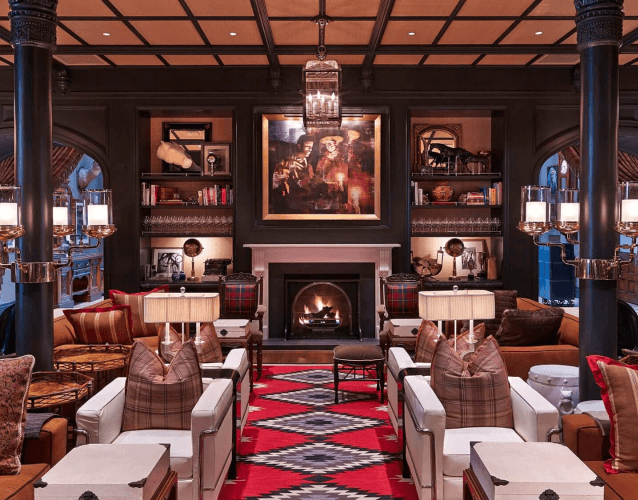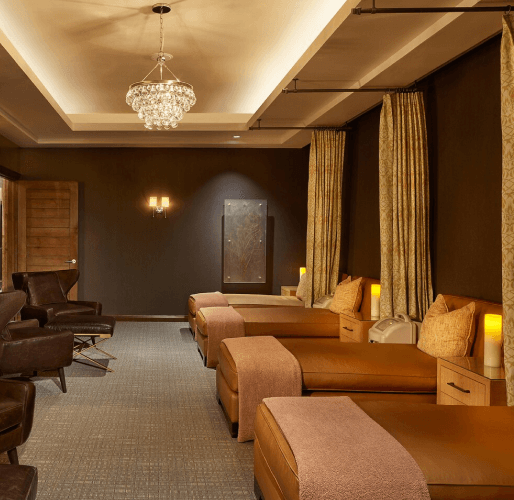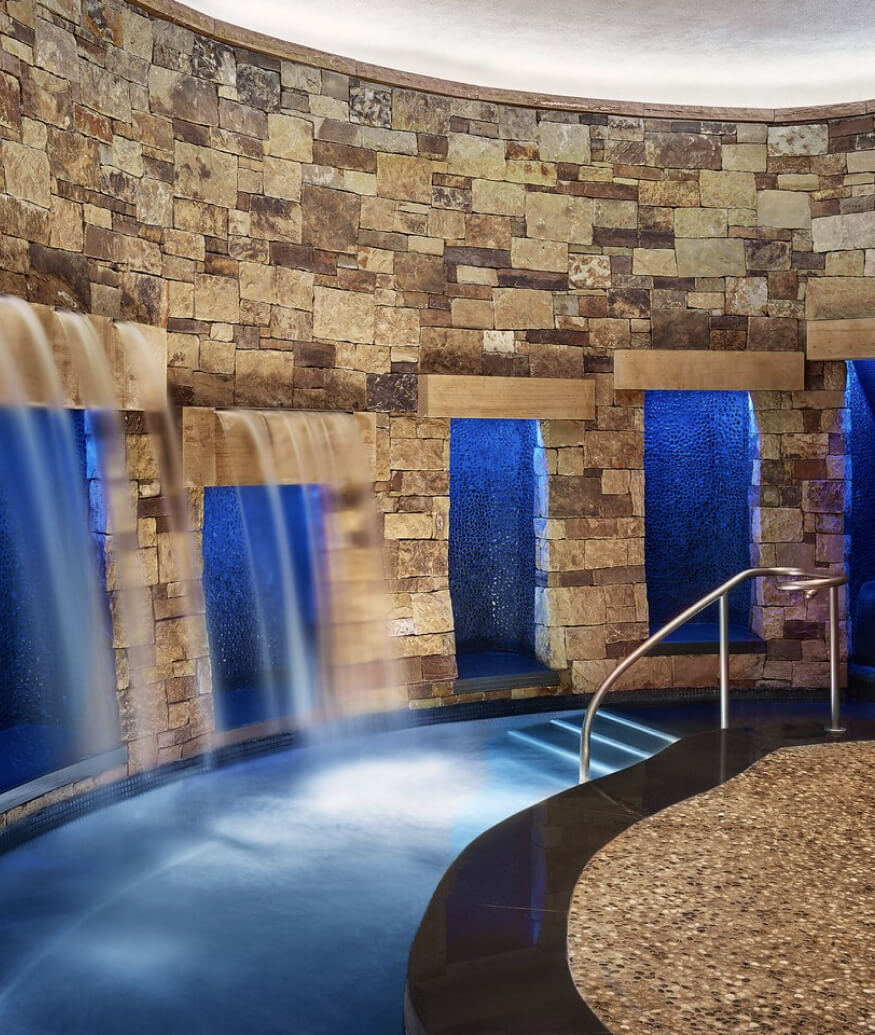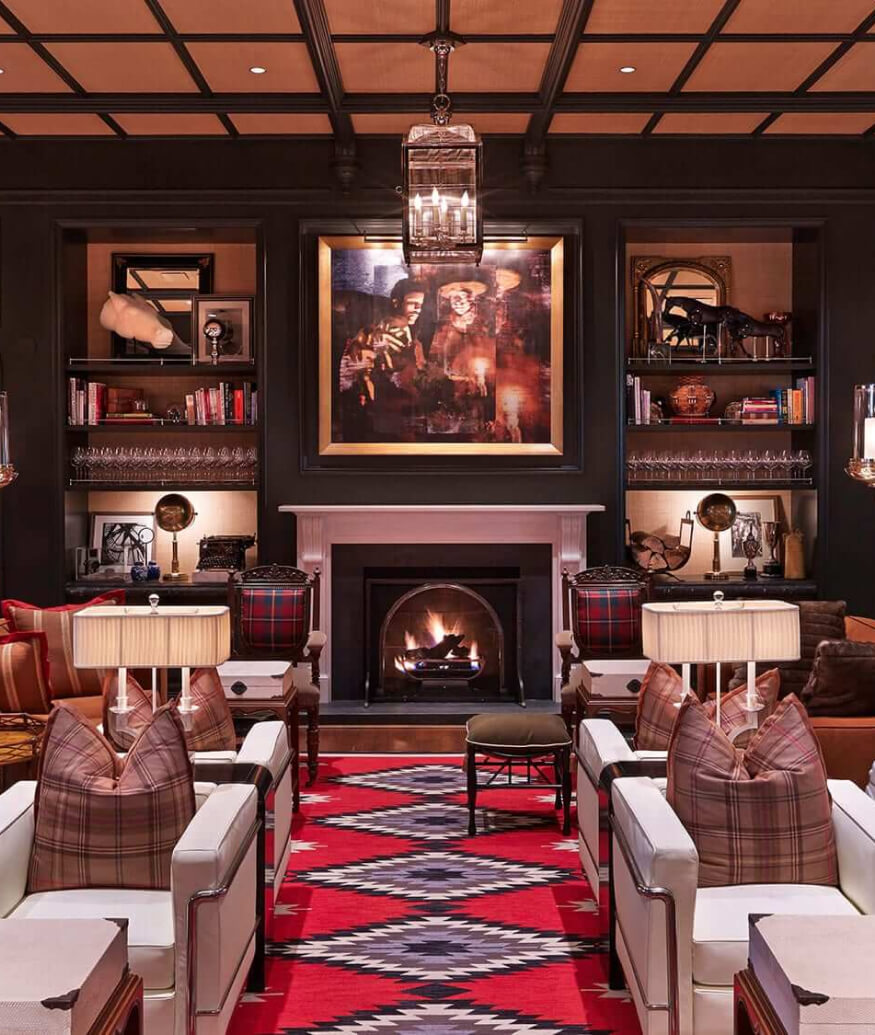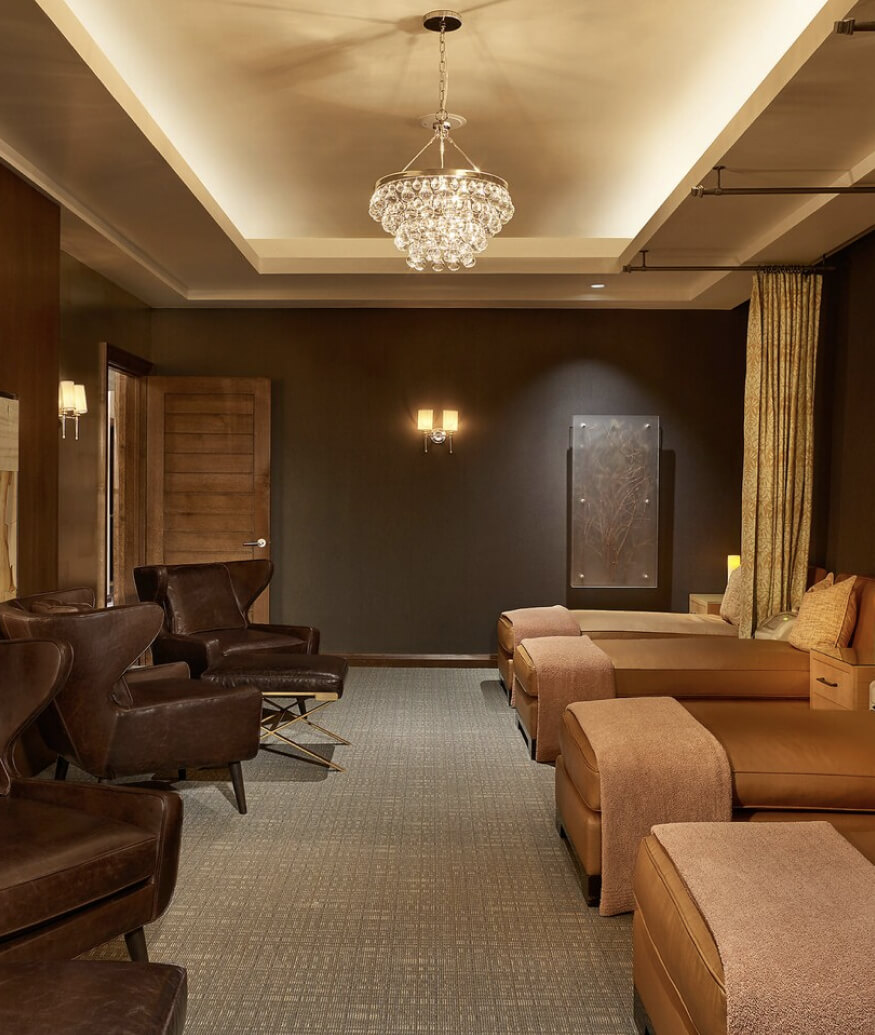 A ski town without a good spa roster is a ski town we can't get that excited about. The chapped lips and wind-whipped cheeks that follow a full day of skiing cry out for a moisturizing facial (and a generous smear of May Lindstrom's Blue Cocoon doesn't hurt). Worked muscles and sore limbs cry out for a hot-stone massage and CBD oil. Worn-out ski-boot feet cry out for reflexology. In fact, there's a whole lot of crying out after a day on the slopes. And a prolonged rest in an outdoor hot tub beneath the Colorado sky has a way of untangling achy, knotted muscles. Auberge spas never disappoint, and the Hotel Jerome's subterranean one is petite but plush. The menu is tightly curated to suit the environment—deep-tissue treatments and hydrating oils made from mountain botanicals top the list. Three blocks over, the cavernous Remède Spa at the St. Regis is a sprawling shrine to alpine opulence. We're especially partial to the reflexology treatment when our tired feet have spent too many hours squished into ski boots, and Remède's renowned oxygen lounge reinvigorates us to do it all over again tomorrow.
what to wear
where to eat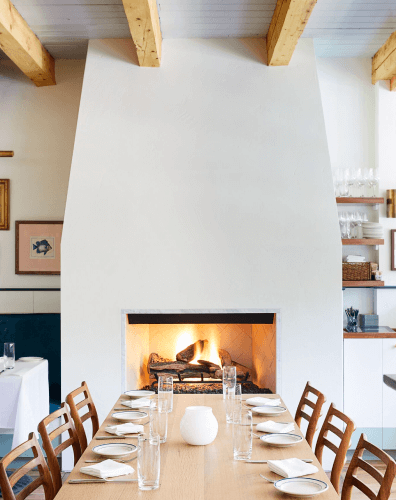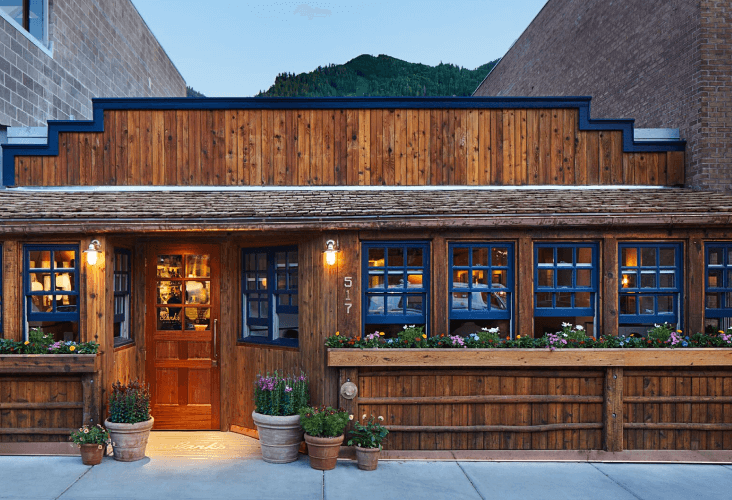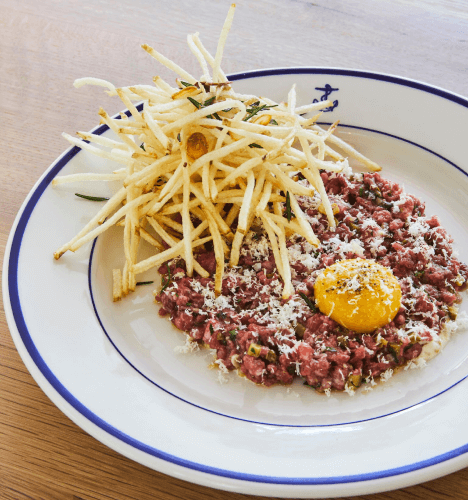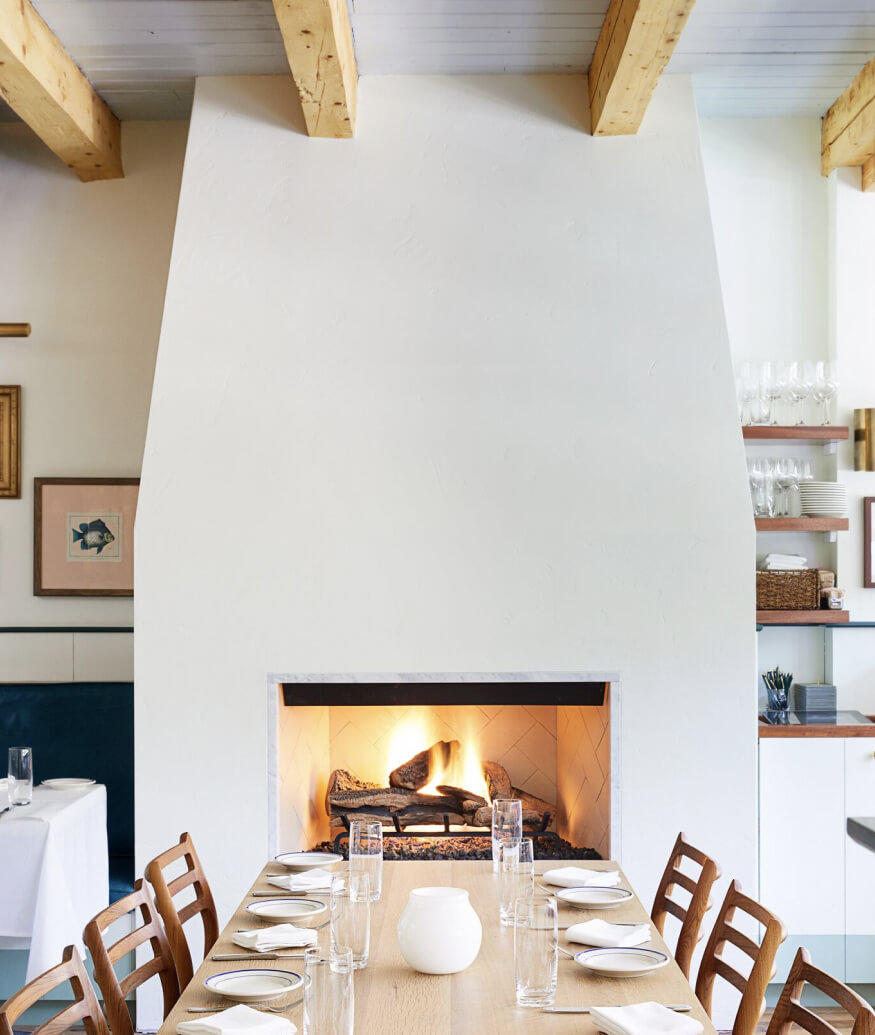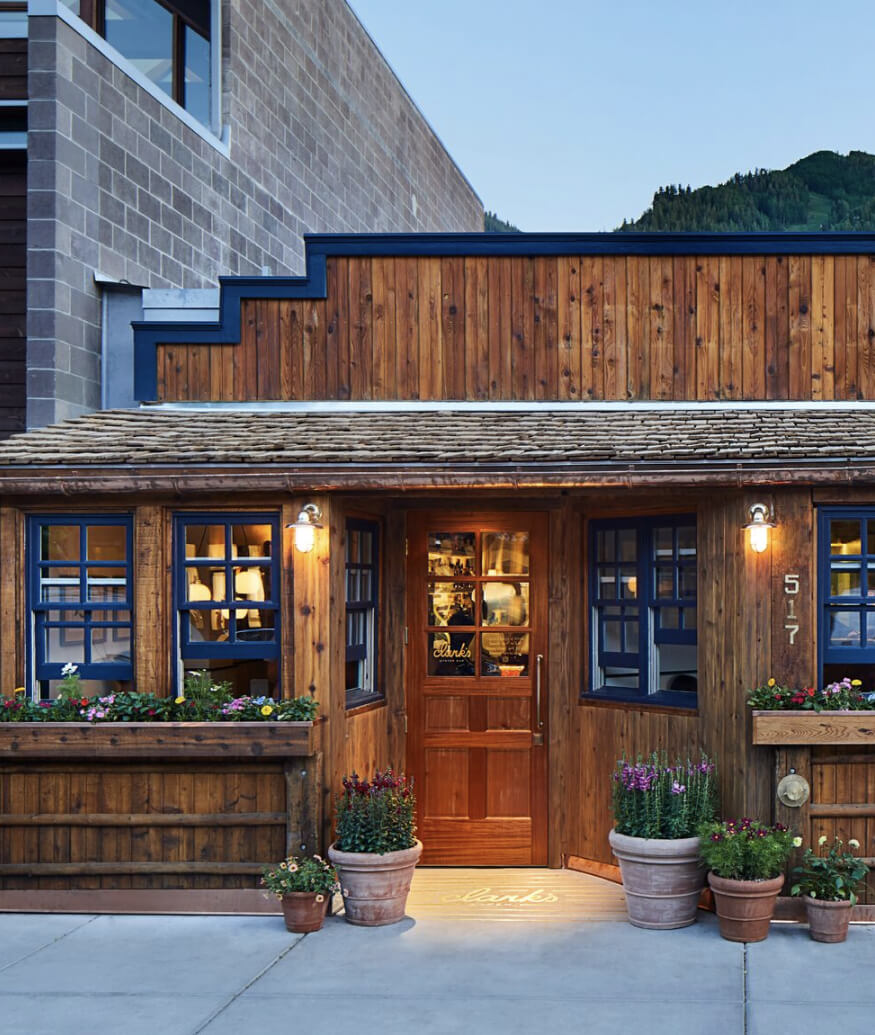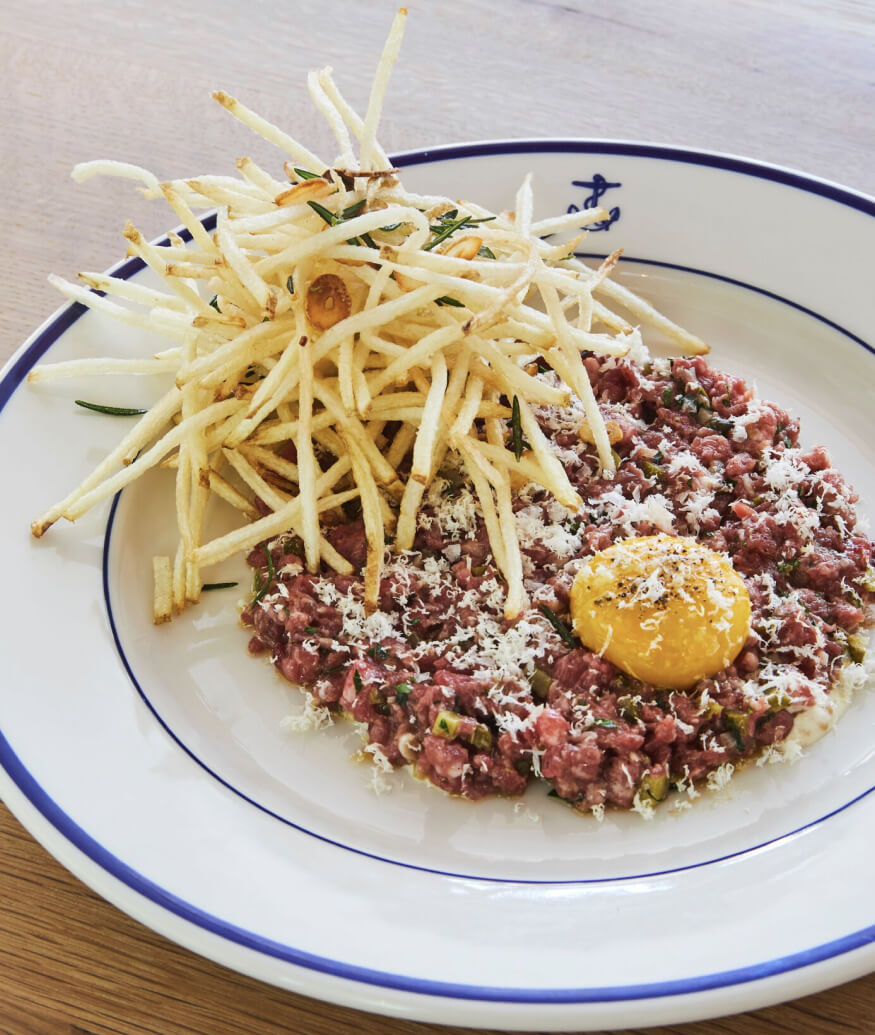 Dining options in Aspen span the globe from Italy to Japan to reliably good, all-American steakhouses. Austin-favorite Clark's Oyster Bar debuted in the old Little Annie's space in 2018, and as at its Texan sister, celebratory vibes, mignonette-doused oysters, and terrific burgers are baseline. And those royal-blue banquettes, that long convivial raw bar, and the tall, wood-beamed ceiling make Clark's a restaurant you want to spend time in—if only to look around. It's the kind of place that welcomes fresh-off-the-Ajax skiers with a stiff martini and matchstick fries. For something more under-the-radar, dinner at Snowmass's Lynn Britt Cabin is perfect. Disclaimer: You'll need to hop on a snowcat to get there, which is precisely the type of over-the-top, extravagant thing that seems natural in Aspen. Reservations are as essential as an order of the cauliflower bisque. Hotel Jerome's new all-plaid Art Deco speakeasy Bad Harriet (beneath the 1889 Aspen Times building) pulses with a cozy buzz. Settle in for the night and wait for the servers to swing by with complimentary pigs in a blanket, spring rolls, or something else small, delicious, and inviting enough to spend the evening here.
what to wear