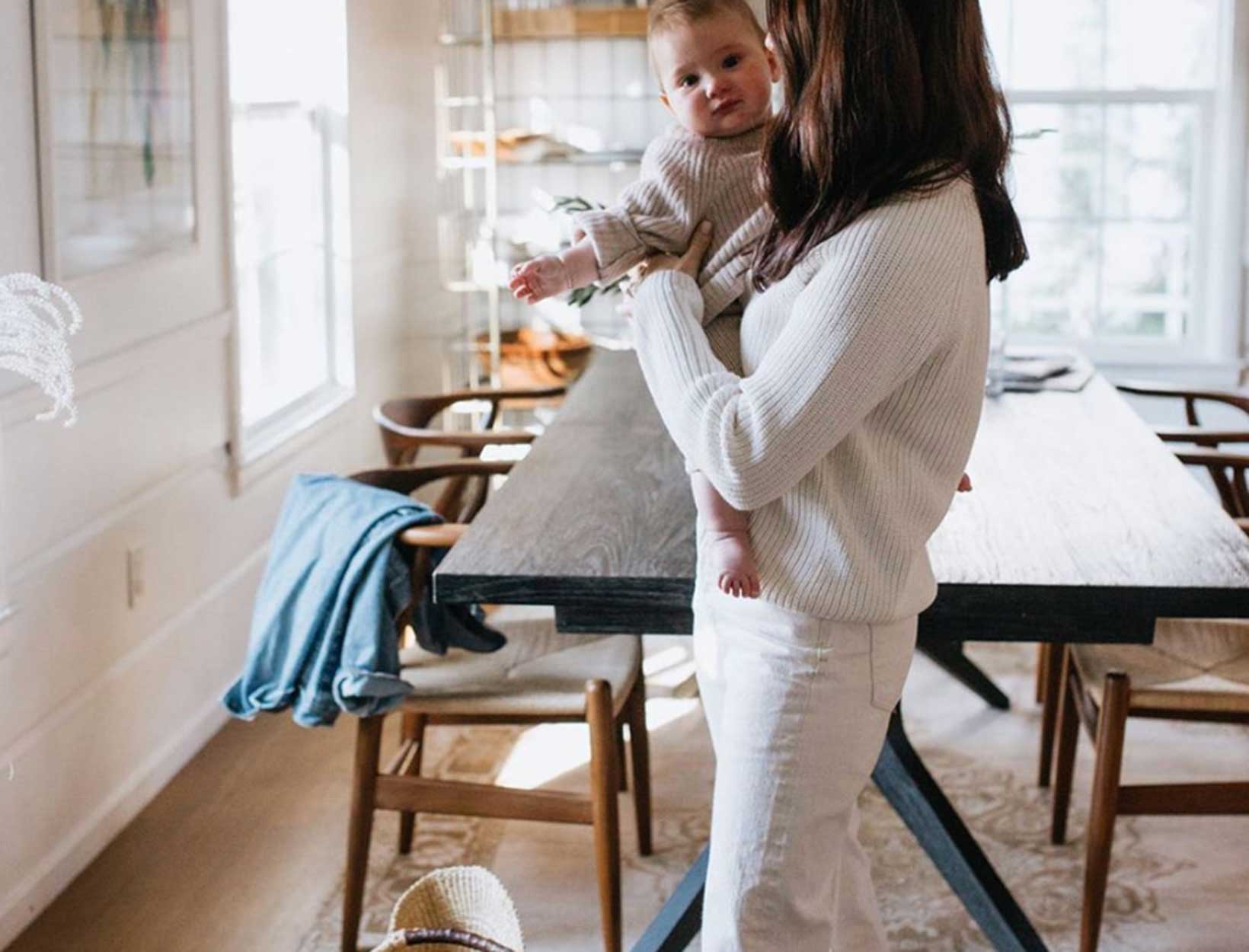 Photo courtesy of @aliciamlund
Sick of Sweats?
Try These 3 Chic Swaps Instead
Day twenty-five (or is it twenty-six? We've lost count): You've cycled through your sweatshirts, you've exhausted every pair of leggings in your drawers, and even your other half has seen enough of your faded grey sweats. And in the same way a really good song has the power to completely change your mood, shimmying into something spirit-lifting, like an optimistically pretty cashmere pullover, can set the tone for your day.
For that reason, among many, we went ahead and pieced together three of the easiest, cushiest, home-office-friendliest sweatsuit swaps out there. From virtual meetings to midday market runs and, yes, even your next dinner date with Netflix—these are the holy grail of hang-from-home essentials that check every box imaginable.
When You'd Rather
Stay in PJ's…
You can. Make your sleep shirt work overtime by giving it a pseudo-office-appropriate upgrade, in case you do have to put in (video) face time: A slouchy cardigan casually shrugged over your shoulders says, "I tried!" while sparkly gold accessories raise the stakes. Trade your slippers for mules and—if your hands are as parched as ours—keep a tube of sweet almond hand cream at arm's reach.
When Your Sweatsuit's
in the Wash…
Living in hoodie-ville? Sub in something that's as colorful as it is cozy, like a plush pink pullover (who cares if your coworkers or your dog are the only ones who will appreciate it). These army-green pants feel just as—if not more—comfortable than your tried-and-true joggers but are about a hundred times more pulled together. As for those blue-light blockers you've been meaning to buy, well, screen time is on the up, people (and there's no time like the present).
When You Want to
Reach for Leggings…
Resist! Save anything sweat-wicking for your afternoon TA class and trust in the power of an effortless, all-in-one jumpsuit—particularly one that's on par with your comfiest set of loungers—to perk up the day. Seamless underwear and any evening-walk-friendly sneakers are just about the only things we're not distancing from these days.