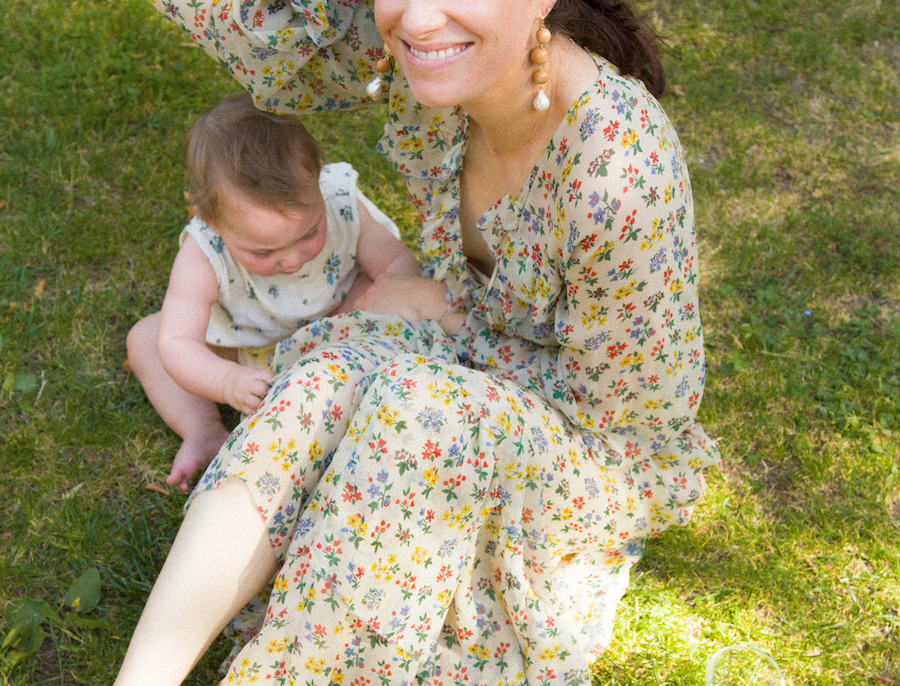 3 Uplifting Outfits Making a Strong Case for Getting Dressed
Back in March (when you swore off jeans) you may have settled into a loungewear-only lifestyle. But now, with access to natural vitamin D on the upswing, your beloved cashmere shorts have gone from soft to smothering. When cozy sweats start making us, well…sweat, it's time to break out the bright colors, slip into something short or sleeveless, dip back into the jewelry box, and remember how damn good real clothes can feel.
PATIO, PARTY OF ONE
Find yourself a spot somewhere sunny and go all-out feminine: a scalloped bikini, flowy folds of marigold cotton tied with boho tassels, and a little sparkle for the sunbeams to dance with. Tuck the latest title from goop Book Club under your arm and you're golden.
dress for dinner
Invite your old friends lipstick and perfume to dinner, along with a spaghetti-strap jumpsuit that's smocked in all the right places. Raise the stakes even higher with a sparkling pendant and thick gold huggies.
CURBSIDE CASUAL
Errands are officially a thing. This means scooping up a grocery order curbside is a good enough reason to swap your market tote for a tonal drawstring bag, elevate a classic summer silhouette with a slim ribbed tank and pleated wide-legs, and up the ante with tiny diamond studs.
---
We hope you enjoy the products recommended here. Our goal is to suggest only things we love and think you might, as well. We also like transparency, so, full disclosure: We may collect a share of sales or other compensation if you purchase through the external links on this page.