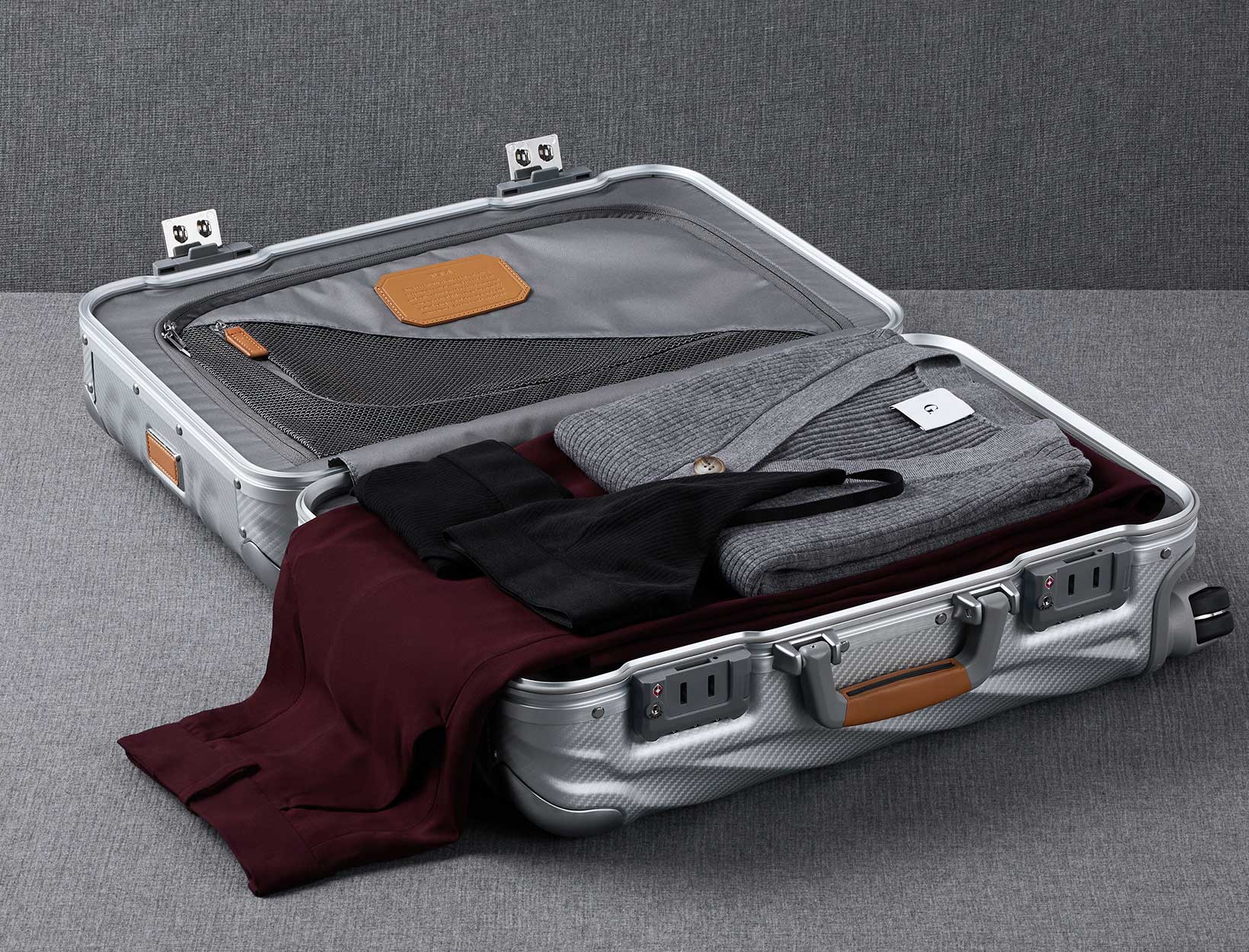 What to Pack for Sun, Snow, and City
In partnership with our friends at Tumi
Whether it's Thanksgiving slopeside or a January jaunt somewhere sunny, skipping town during the busiest months elicits a certain sneaking-out-of-the-house sense of satisfaction. The best way to make a swift escape? Streamline your suitcase. We've put together three pared-down packing lists—for sun, snow, and city—to get you rolling.
SKI TRIP

SUN VALLEY

The trick here is head-to-toe multitasking: a one-piece perfectly suited for après-ski, protective lip balm with a pop of color, and graphic sweaters with an alpine bent (wear one on the flight and pack the other), plus patent-leather boots with soles that can handle a few inches of fresh powder.
BEACH GETAWAY

TODOS SANTOS

Light-as-air pieces for layering over your swimsuit du jour (it's okay to pack five, given their next-to-nothing footprint) and lace-up sandals leave plenty of real estate for bringing home local wares. Accessorizing is easy and part of the sun-protection plan: rose-colored glasses, plus a classic woven hat.
EURO TRIP

STOCKHOLM

Heading to the minimalism mothership calls for a suitcase of neutral essentials. Like a modern split-neck sweater, a bright white shirtdress, and a grey Henley for layering. Your best bet for bundling up to explore the city? A shin-sweeping dark-camel coat you'll wear every day (and all winter at home).
MORE TRAVEL ESSENTIALS
SUN VALLEY
TODOS SANTOS
STOCKHOLM