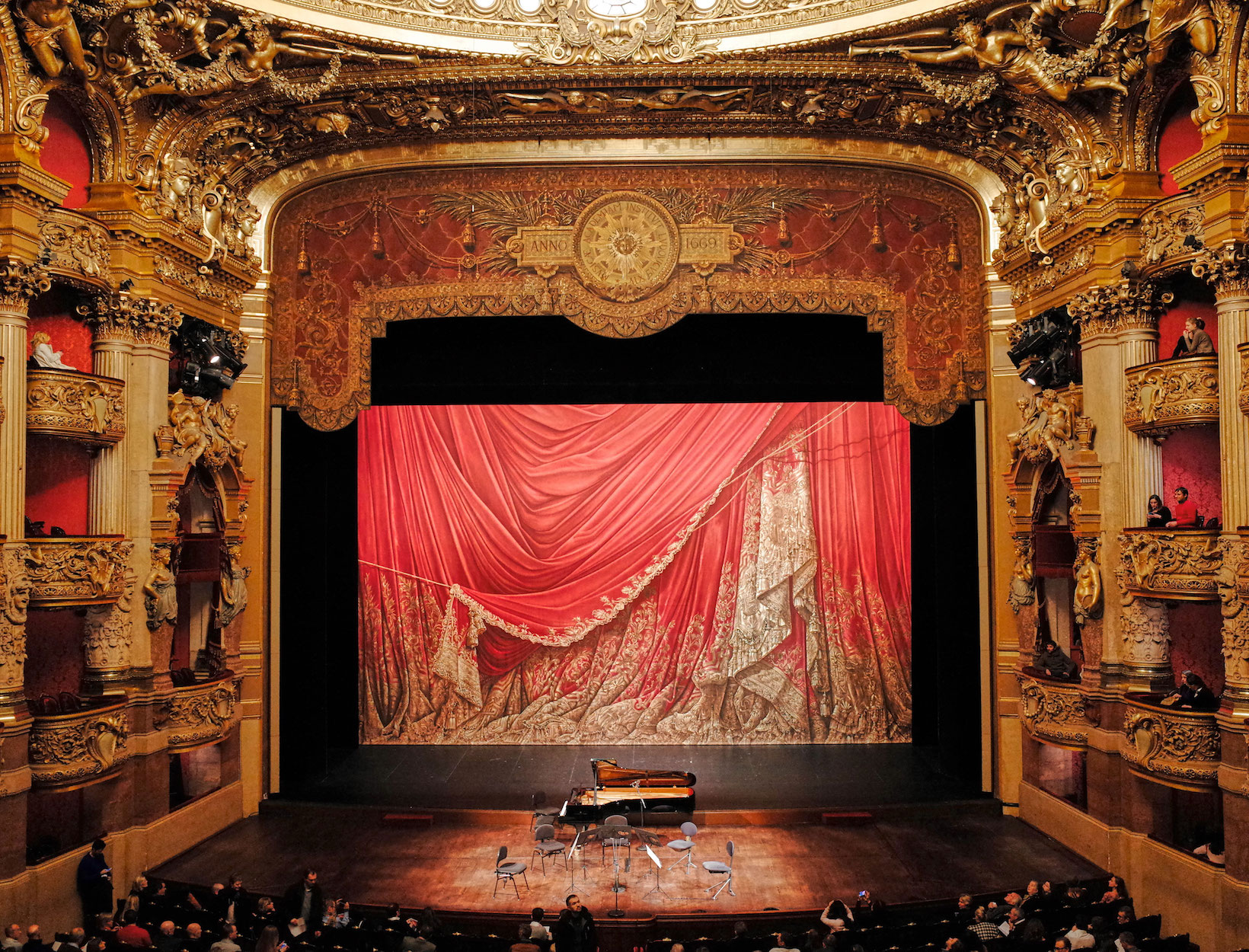 The Weekend Edit:
What to Do and Wear This Season
In partnership with our friends at Cartier
The New York City Opera's seventy-fifth-anniversary concert in Bryant Park or James Turrell's light installation at MoMA. Piet Mondrian's exhibition at Paris's Musée Marmottan Monet or Frieze London in Regent's Park. Take your pick knowing that the trick to keeping the summer scaries at bay is having something really, really good to look forward to all fall. And because half the fun of picking an outing (psst…we heard Fleetwood Mac and the Who are on tour) is picking the outfit to go with, we've rounded up three looks that aim to inspire. (You grab the tickets; we took care of the prep.)
FRONT ROW AT THE SHOW


Graphic shirt, '90s jeans, hands-free leather bag: all crowd-pleasers that walk the line between effortless and cool. Oh, and those speckled high-tops (for maneuvering toward stage left) aren't all for show.
What to Wear
TICKETS TO THE THEATER


Ballet, play, or musical—whatever your jam, a crisp poplin top tucked into tapered trousers sets the scene for a symphony of high-drama extras (a big-cat print plus something spiky, like that Cartier ring) to claim the spotlight.
What to Wear
GALLERY OPENING


Strokes of toughened-up embellishments, like spikes suspended below your ears and studs clutched underneath your arm, are especially elegant when set against an all-black canvas.
What to Wear