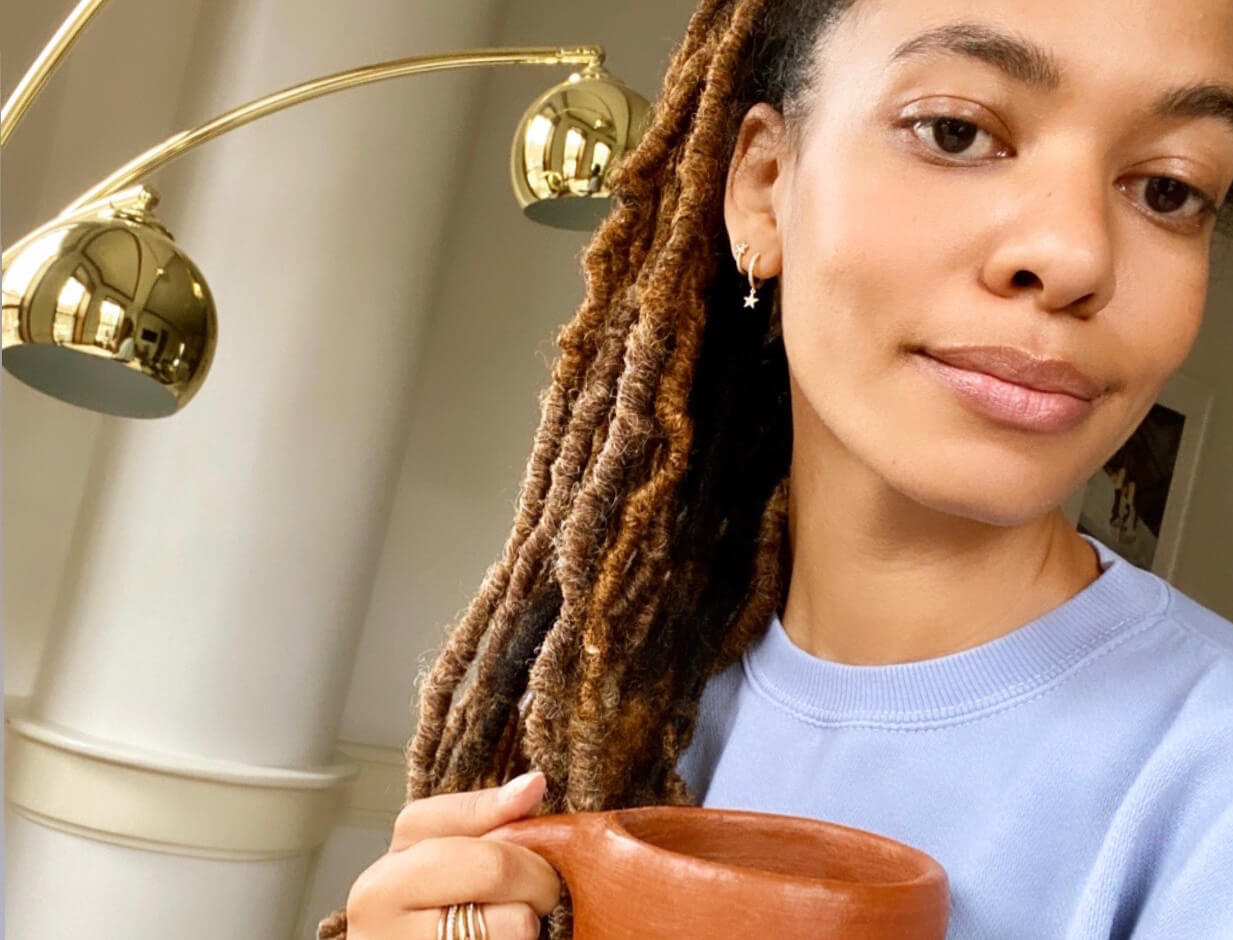 3 Creatives on What Life Might Look Like Postpandemic
The future may be "one giant question mark," as fashion brand strategist Ramya Giangola put it. But if there's one thing we couldn't be more certain of, it's that we are ready to hit the resume button in some shape or form. But what will the next normal look like? And who do we want to be when we emerge on the other side? Odds are the adjustment will include a rethink of how we allocate our resources as much as how we allocate our time. These three entrepreneurs offer up some fresh perspectives.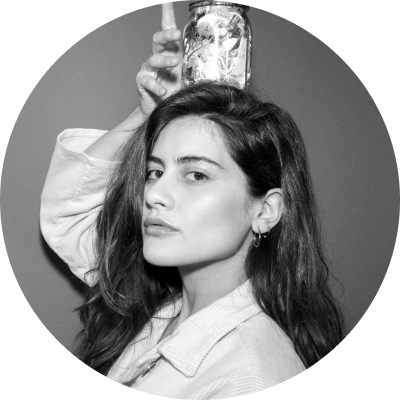 LAUREN SINGER
FOUNDER AND CEO OF PACKAGE FREE
"In New York lately, there's been this collective feeling of: What's the point? I'm going to be wearing sweatpants 24/7. But there's something sad about that. Clothing affects our mood and does something to the way we project and present ourselves that I don't think will ever go away. I get excited about transitioning my wardrobe, especially in the city. It's an exciting time for most people, transitioning from winter to spring. People get antsy because they're eager. There's energy and emotion and the promise of a transformation that happens with this seasonal shift."
"A big by-product of this place we're in is that people are bored and going through their closets and reevaluating what they have. I hope that people contribute to the secondhand or resale marketplace as opposed to sending old items to landfills. I shop 100 percent secondhand. Beacon's Closet is my favorite. And I love baggy vintage jeans, like Levi's. My favorites are from Wasteland in LA. We're actually furnishing our new office with a lot of stuff from The RealReal. It's so well priced, and they have really chic, amazing things."

"I have such thick, long, curly hair that I have to dry it, especially in the winter, or else I'll get sick. It gets tangled if I don't wash it often. That is something I always do. I've definitely done more masks and I'm taking better care of my skin, just because I feel like I finally have the time."

"I feel so grateful for work. It really is such a privilege to be able to have a job to occupy most of my time. It makes me feel so lucky, especially because my job aligns with my values and is of my own making. A lot of the tools that we sell in the Package Free Shop help extend the life of food. At a time when a lot of people are actually getting sick from going to the grocery store, people want to take fewer trips. Protecting your food and making your own cleaning products and things like that are ways to do that."

"I've been composting for eight years. New York City halted its compost pickup on May 4, which is my birthday. So that was literally the worst birthday present ever. But there are private pickup companies that are great to support, and some nonprofits, which is awesome. There are a bunch of resources depending on where you live. You can write your city and they might know of some, or you can just look up private compost pickup. Common Ground Compost is a great one."

"The first two months of this, I was like, I love sweatpants. Now I find myself looking on secondhand clothing sites and thinking, This is what I imagine wearing when I come back; this is my back-to-school outfit. I see myself going hard-core business attire. Or more floral dresses and sneakers. I'm so excited for that. I have a couple of Mara Hoffman dresses that I'm dying to put on."

"One thing that I see changing is footwear. I think people will go for more sneakers. I know I will. I'm definitely done with heels unless it's an event or something like that. Sneakers are so much more practical, especially in New York."

"All herbs in the supermarket are packaged in plastic, so it's nice to be able to make food a little bit more dynamic. It makes the kitchen feel better, too. When you have plants in your home, it just changes the whole space. We sprouted, which was a fun experiment. And we just got some herbs—I have a little garden in my apartment that has a bunch of those and some kale."

"Any extra time that I've had, I've spent watching Killing Eve on Hulu and cooking. That's really where my happiness is. I have a hard time transitioning from work time to me time. Cooking, for me, is that perfect buffer: It gets you out of your head and into your creative brain. It's meditative. I love Nothing Fancy—the lasagna that Alison Roman has in there is amazing. I'm also living with a very picky eater, so a lot of what I make is limited because of his taste preferences. We've been making a lot of warming, filling, healthy things. And granola!"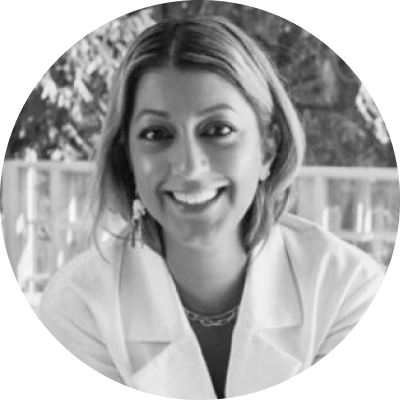 RAMYA GIANGOLA
FASHION AND RETAIL BRAND STRATEGIST
"I moved to LA three and a half years ago from New York City. When I moved here, I saw a big shift in the way I dressed. And I think my mindset was changing, too. I was ready for a different pace, living among nature and not being on the hamster wheel that New York City forces you onto. So when I moved, I got rid of a lot of clothes and an element of that relaxed lifestyle came into play. For me, right now, it's about homing in on that."
"I don't think my style is going to change drastically after COVID. What will change is the way I shop. I used to be really immersed in the culture of needing that brand-new piece, wanting to find special items before they were all over social media. Now I have no desire for that. I want to support creatives and designers who are working in smaller, more authentic, responsible ways."
"I used to get dressed up for fashion month, and now we don't know if there will even be a fashion week again. I feel good about recycling pieces in my wardrobe and leaning on what's already there rather than purchasing all the time. I moved to LA and quickly met Natalie Martin, who's become a really good friend of mine. I love how easy her dresses are—I'm wearing one now!"

"I was doing Pilates regularly with Body by Nonna. I was hooked and going four times a week, doing sessions through FaceTime, which was amazing but super expensive and a big time-suck. Then I thought, I need to reduce, reduce, reduce right now. It doesn't feel appropriate to be spending like that. So instead I've been using Glo, which is life-changing because you can choose fifteen-minute workouts, forty-five-minute workouts—whatever you have time for."

"I want to invest in brands that are making special things that I know the origin of—where it came from, who's making it, how they're making it, how it's produced, what it costs, that they're not just big marketing machines, that there's some authenticity behind it. All those things are now going to become more important than ever."

"I might be dressing pretty casually at the moment, but I always put my jewelry on. I love jewelry. Maybe it's this feeling of, I don't have my nails done, I don't have my hair done, but I've got some really beautiful pieces of jewelry going on with my Natalie Martin dress."

"I've been really diligent about using my ZIIP. And I actually carve that time out. Whereas before, I was running around between meetings and working out and dinners and drinks and would always end up compromising on me time. Taking that extra fifteen minutes every day—I never did that before. I'm also really into these Georgia Louise virtual gua sha tutorials. They're amazing."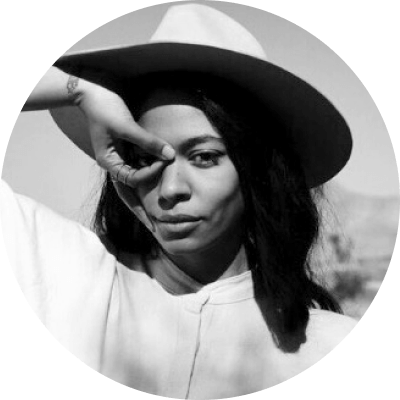 AURORA JAMES
FOUNDER AND DESIGNER OF BROTHER VELLIES
"I've been doing this thing where I check in with friends and ask them, 'What characteristics do you love about yourself?' For me, it's vulnerability. This pandemic has reminded me that I'm just as vulnerable as everyone else, and I'm learning how to be okay with that. I think when people talk about having anxiety right now, what they're really masking is this feeling of being vulnerable, being scared of the unknown, the future, their stability—everything is at risk, and it hasn't been easy. Are things going to be okay? I'm hopeful."
"I find that fashion is not just about how I'm presenting myself to the world; it's how I express myself. Lately, I've been living in big oversize sweaters with bike shorts and cozy socks. But there are some days I'll put a dress on. Right now, all I want to do is surround myself with things that make me feel good and happy—simple, meaningful pieces that bring me joy."

"What you're wearing has a lot to do with your headspace, how you're feeling and responding to your environment. Some people might need to feel emotionally hugged and want clothing that touches their bodies. Others might not want anything touching them right now as a response to their current environment. For me, I only want to be surrounded by comfortable pieces that make me feel really good."

"Trends are the last thing I need right now. When COVID hit, I think a lot of small businesses were panicking: Everyone was sending emails; brands were worried because no one was buying anything; a lot of people were resorting to running sales. And for me, shopping is the last thing I care about right now. I think of my customers as if they were my friends—like, how would I speak to my friends? What do they need right now? We ended up emailing out a great playlist instead."

"Not every day is going to be seventy-five and sunny. You're not going to go outside in the rain without an umbrella—so how are you going to find ways to adapt and weather the storm?"

"I've been doing a guided meditation every day through Instagram Live called the Hoffman Process, which I really love—it's been a really great community outlet."

"A lot of people are cleaning out their closets, and there's this sentiment about getting rid of things. But I've been thinking about my closet as: Everything I need is right here."

"There's this mug that I use every day, and it's become a part of my morning coffee ritual that I really look forward to. A customer recently asked me about my mugs and how to take care of them in a way that will make them last forever, and I thought it was really interesting. I think people are starting to think about their possessions in more thoughtful ways."

"Currently, we can make only five to ten mugs a day—it's a process filled with love and care and local, sustainable sourcing. 'Sustainability' is such an overused word, and its meaning has gotten lost. It's more than just where materials come from and using recycled fabrics—it's about how you operate your business, how you treat your employees, and how you think about your community. A lot of which inspired me to launch our Something Special series."
---
We hope you enjoy the products recommended here. Our goal is to suggest only things we love and think you might, as well. We also like transparency, so, full disclosure: We may collect a share of sales or other compensation if you purchase through the external links on this page.