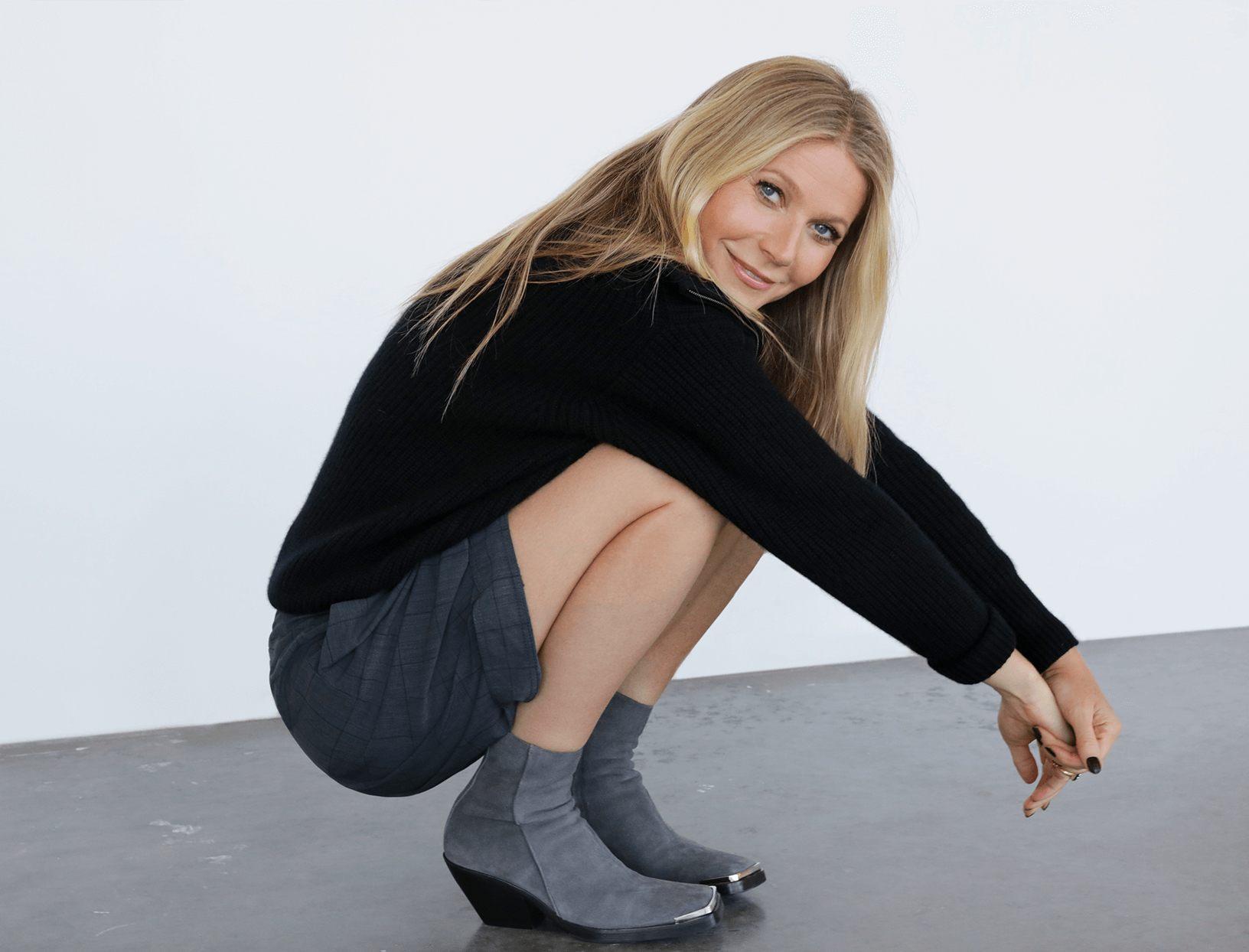 Nili Lotan Sweater, goop, $995; Tibi Shorts, goop, $375; Acne Studios Boots, goop, $800
How GP Wears It: Office to Everywhere
When GP shows up at the office in a particularly stellar outfit, the rest of us take note. In other words: We want whatever she's wearing. These are her signature looks, her might-as-well-be-trademarked uniform.
SUITING, WITH A SOFT SIDE
A suit is just a suit until you work a few pretty flourishes—like pink shirting, traces of glimmer, and pointy flats—into the mix. Then you've got yourself a next-level look that's as playful as it is polished and elevated.
Wear It With
CLASSIC RETHINK
Take the seasonal shift as an opportunity to rethink the staples by 1) playing with proportions (on, say, a classic white shirt), 2) working in a few trend-forward nuances (boots, but make them Western), and 3) leaving the drama to those subtle details (that color-blocked coat FTW).
LAYERS' CLUB
The most valuable layers of the season aren't your turtlenecks or your coats. The layers we're referencing hover north, closer to neckline territory, and even trickle down to the southernmost tips of your wrists.
SHORT STORY
These sophisticated menswear-inspired shorts have one particularly compelling selling point: All you have to do to keep them relevant deep into December is pull on a pair of ankle boots.
CONFERENCE TO COCKTAILS
How do you make the most of sleek, monochrome separates? Loosen your sleeves for after-hours, swap the sneakers for something spiky, add a cocktail-friendly clutch, and…emeralds. Emeralds are always a good idea.
DAY

NIGHT
CLOSET CATCHALL
High up on the list of things GP gravitates toward on any given day: puffed shoulders; anything with swingy, wide legs; and sneakers with office smarts.