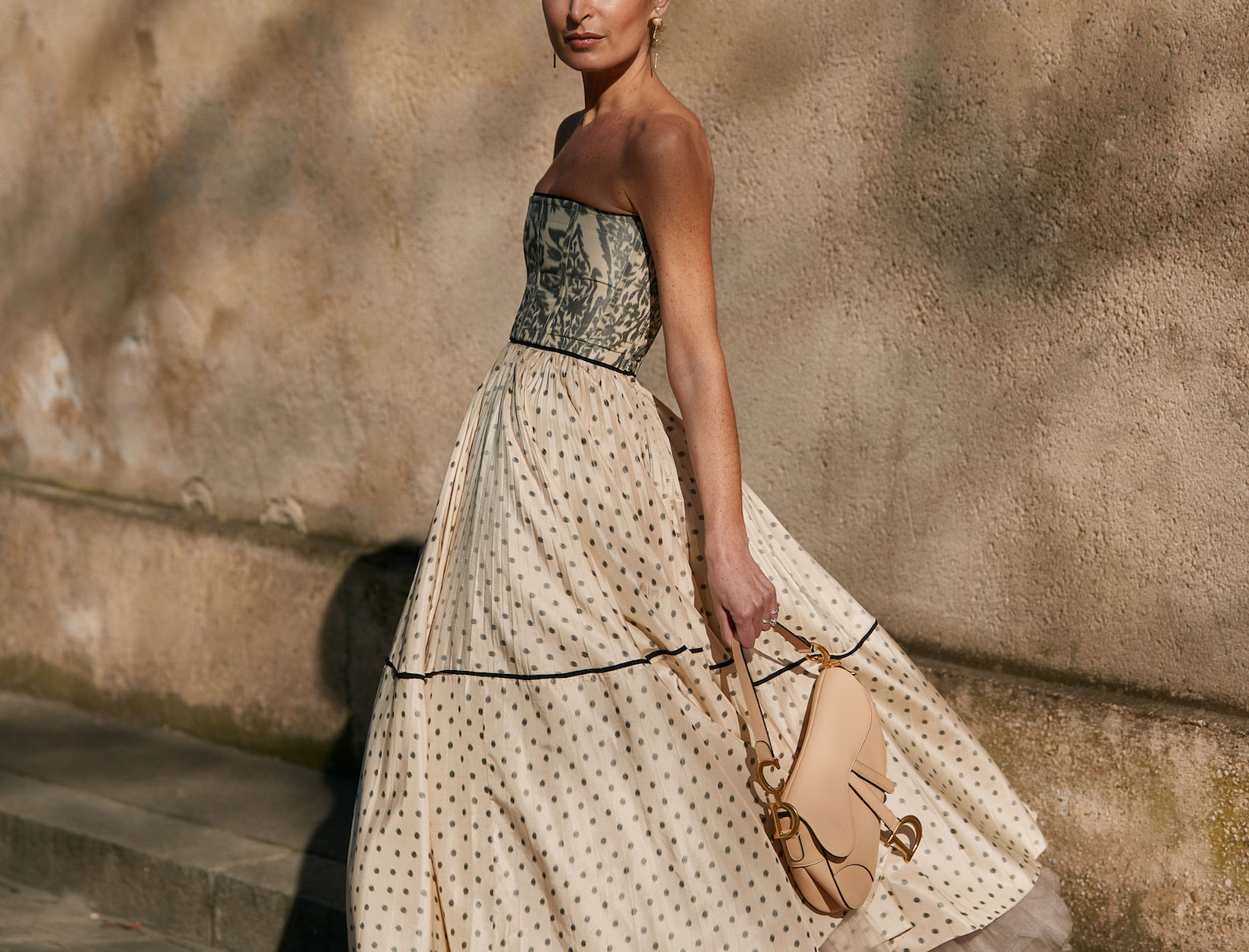 Guest Again: 3 Looks for
3 Kinds of Weddings
If there isn't already a wedding invitation magneted to your refrigerator door, odds are there will be soon. These days, wedding dress codes are more a reflection of the happy couple's unique point of view than a mandate of tradition. Are "California casual" or "rustic chic" subjective? Yes. Open to interpretation? Entirely. An opportunity to get creative? Well, that's the icing on the triple-tiered vanilla buttercream cake.
black tie optional
A little black party dress is the ultimate fancy contingency plan. Spice it up with fierce plus-ones, like a lipstick-red bucket bag (and the gloss to match) that'll take it from formal to fun and festive.
FARMHOUSE CHIC
When the invite says garden-, ranch-, or barn-anything, it's safe to assume that grass or dirt or some combination will be involved. Meaning silky separates, along with anything that segues between ceremony and dance floor (ahem, flats) will be your best bet.
BEACH CASUAL
For seaside, cliffside, or whatever breezy situation you find yourself in, a splashy silk number that's as elegant as it is effortless, along with anything woven, textured, or dipped in gold, is fair game. (A glowy complexion—don't skimp on the neck area!—never hurts, either.)
In partnership with our friends at Gucci