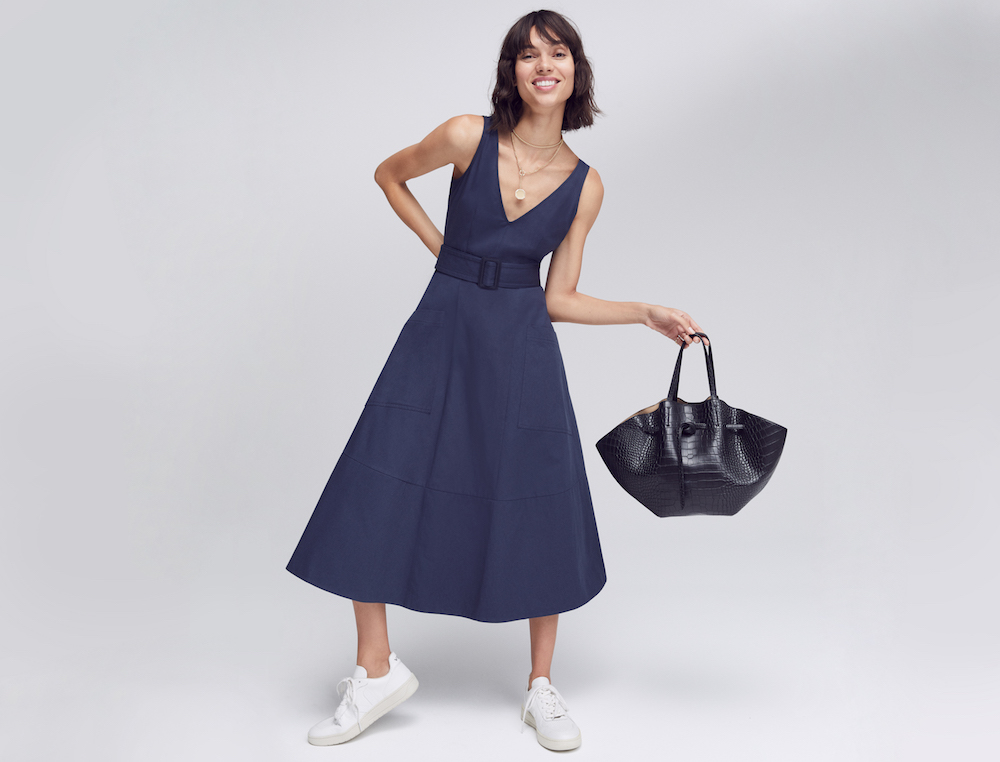 3 Ideas for Styling
Summer's
Most Versatile Dress
With all due respect to the jumpsuit, the sundress was the original one-and-done before we said things like "one and done." And the sundress's official season is August. Usually sleeveless, maybe with a belted bodice, a little swing in the skirt—it's the closet OG you can turn to for almost any occasion. Actually, scratch the "almost" part.
Monday through Friday
Monday through Friday
Straight from G. Label's August drop, the Lolo Belted Sundress is already a favorite at goop HQ. And it's ripe for a high/low approach: an heirloom watch (or an heirloom-looking watch), a suede tote, and a pair of crisp kicks to keep things grounded.
Days That
Start with S
Days That Start with S
Summer weekends often end up more packed than the rest of the week. With a stay-cool cotton sundress, a straw tote, and silver hoops, you can hit the farmers' market, take your kids to a birthday party, and swing by a late-afternoon BBQ without a wardrobe change.
In the Evening
In the Evening
That's right: The hardworking sundress came to play. Dress up the deep-blue shade here with a statement bag in black leather and use the simple, flattering silhouette to show off next-level jewelry.