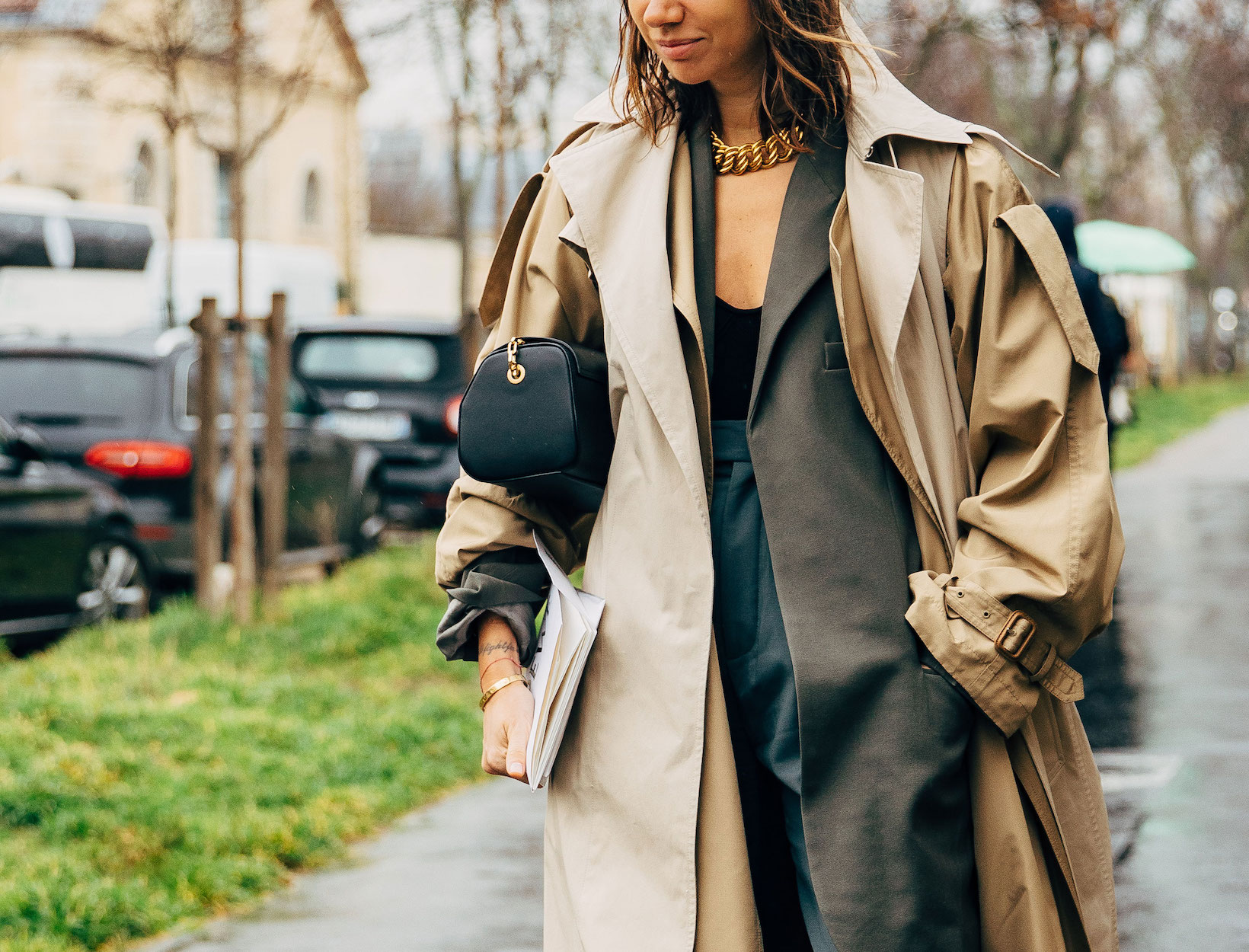 Photo courtesy of Acielle/Styledumonde.com
10 Easy Ways to
Reinvent
Your
Fall Wardrobe
Maybe you're a serial sweater accumulator. Or perhaps you're the type who has more boots than there are days in October. Avoiding the more-of-the-same rut means stepping just a bit outside the confines of those carefully drawn lines: Looking to spruce up your standby sweaters? Go for an elegantly draped cape. Burnt out on leather jackets? Call on a close cousin, like a sleek leather skirt. Trench coat fatigue? Apply an always-relevant neutral to something unexpected—say, a silk dress.
1

Cape Town

Meet fall's most valuable layer: It's a shawl, a coat, and a travel wingman all wrapped up into one cocoon-like shape.

2

Walk Tall

Boots have climbed their way back up to knee-high territory—and the taller, the sexier, in our opinion.

3

Neutral
Ground

The chicest neutral in your closet isn't your gabardine trench or your trusty trousers—no, no. It's an elegant spin on a staple shirtdress, like the kind Co does so well.

4

The Trailblazer

An impeccably cut in-between layer is nonnegotiable this time of year. Also nonnegotiable? Those stolen-from-the-'70s, better-than-vintage checks.

5

Bag Check

Rich and refined in that bold shade of bordeaux—behold: one great way to give your black leather bag a break. (Extra points for the grab-and-go pouch hidden inside.)

6

Floral
Fixation

And because every tall boot is better with a long, handkerchief-like hemline, trade up for something moodier and more graphic.

7

Little
Leather
Skirt

The historically modest midi has suddenly gone from "let's circle back next week" to "let's discuss over drinks."

8

Mary Jane 2.0

More sensible than stilettos, more elegant than everyday loafers—with a lasts-all-day comfort that'll carry you from the conference room straight to cocktail hour.

9

Soft Sell

Imagine your coziest Henley, only thirty inches longer, ten times sleeker, and gently ribbed for your pleasure.

10

Fancy-ish Fair Isle

Fall's favorite diamond motif—reissued in soft, elevated tones—just got promoted from cabin in the woods to corner office.