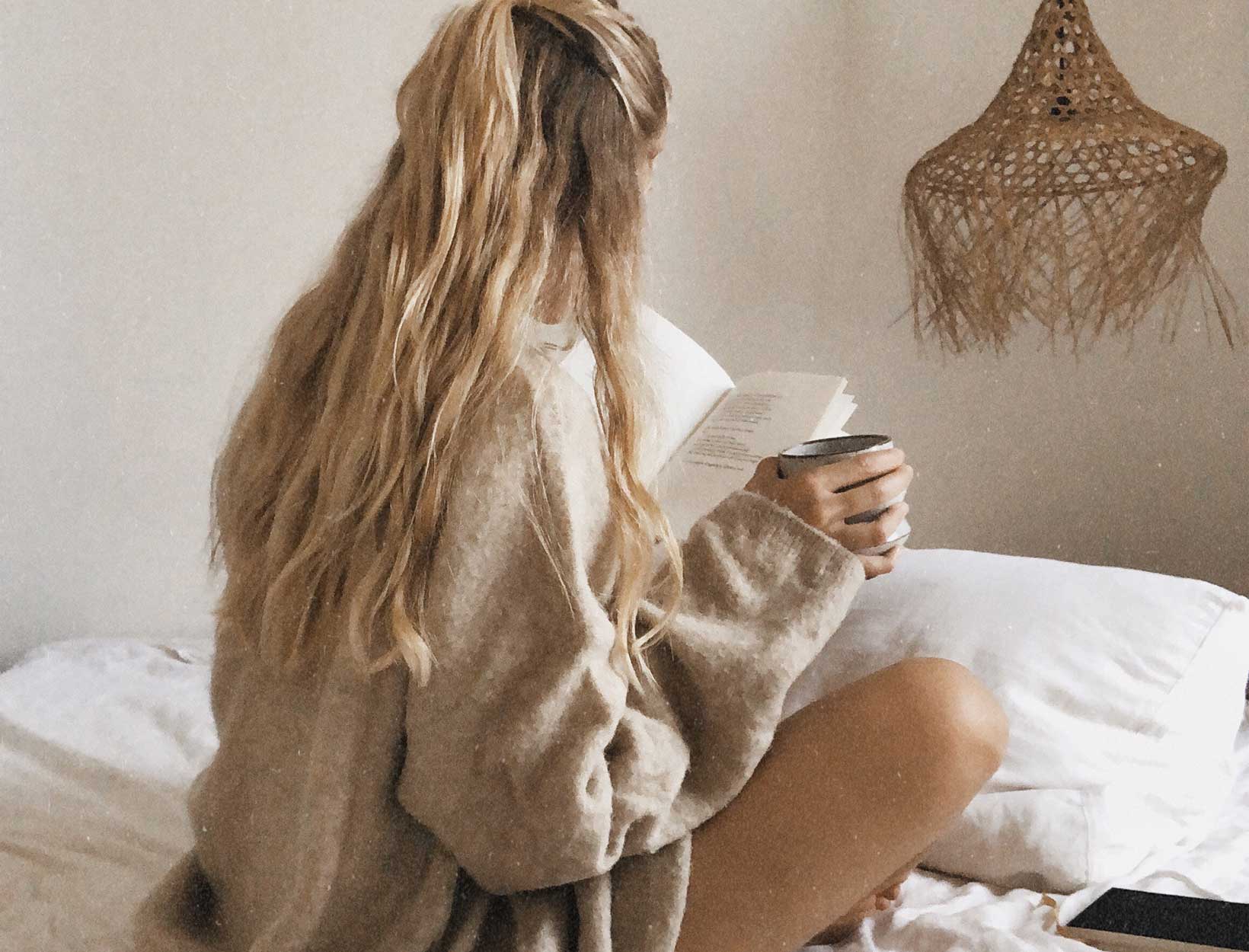 The Coziest Ways to Maximize Downtime
In partnership with our friends at NAADAM
Do you live for a night in? Does the thought of eight hours of sleep get you all amped up? When you go to your happy place, do you conjure up images of your couch? You, fellow lounger, are a creature of comfort. Like all creatures of comfort, you thrive in your natural habitat. And because every habitat is infinitely more inviting when you have an all-star lineup of tasty recipes, a new series to binge, and all the cozies under the moon, we give you our list of mandatories: small indulgences that make carving out some me time feel extra gratifying.
SPA-AHH NIGHT
Step one: Dump a heaping scoop of G.Nite bath soak into the tub. Step two: Get the vibe going with some relaxation aids—a calming candle, goop's Beauty Closet podcast. Step three: Get out and swathe yourself in cashmere.
PAJAMA PARTY
What's soft, cozy, and chic all over? It's a simple formula, really: this throw, plus the loungiest set ever, multiplied by the number of hours you can spend bingeing something new on Netflix. (Don't forget the cheesy vegan popcorn.)
FULLY BOOKED
Nothing screams downtime as loudly as a snuggly onesie and a solid page-turner to get lost in. All you have to do is light some palo santo, give your skin a little TLC, kick off your Birks, and proceed to melt into your pillow.