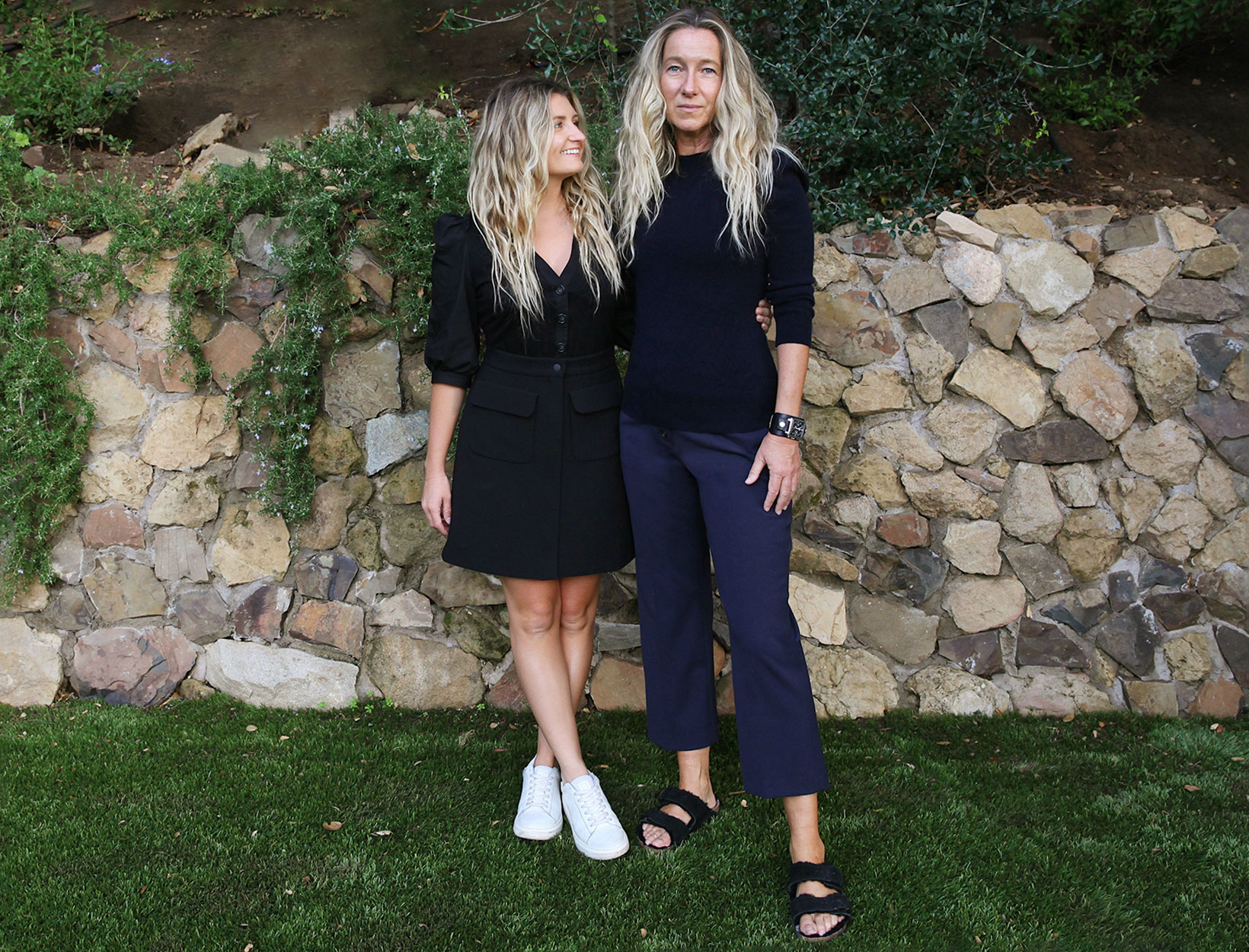 A family with Core values: goop staffer Juliette Favat and her stepmom, Amy, style the latest G. Label Core Collection in two different—equally chic—ways.
12 Fall-Ready Pieces That Style Themselves
Watching a well-laid plan roll out flawlessly is one of life's simple pleasures—and right now, that's how we feel about the latest G. Label Core Collection. These twelve pieces are made for mixing (and even better for matching). A cashmere crewneck that works with a blazer and mini but can also hang with Sunday sweats? As satisfying as solving a Rubik's Cube. Essentials that indulge our inner minimalist? We'll happily fill the extra closet space with the requisite accessories. To get you inspired, we rounded up four ways we're styling our favorite G. Label Core Collection pieces.
NEW UNIFORM
The blazer-and-crewneck duo ushers in autumn's back-to-business energy. An A-line mini keeps it playful and pairs perfectly with slightly lifted, sleek-meets-studious loafers in classic black leather.
WORK FROM WHEREVER
If the only transition from work to home is closing your laptop, may we suggest a sartorial strategy? Dress like you're taking the elevator and battling excessive AC: a high-neck top with teeny ruffles, GP-approved screen readers, and a clutch cardigan. But stick with shearling slides (no need to go overboard with real shoes).
HIT THE TRAIL OR YOU'VE GOT MAIL
As much as we like a Saturday hike, slipping into chic activewear doesn't mean you have to be active: Tapered sweats and a heather-grey hoodie work just as well for conquering peaks as they do bingeing Twin Peaks.
DATE NIGHT
With a currant lip, hoops that lean a little retro, and pointed-toe slides, this smoke-grey jumper and silky satin skirt do dinner à deux, but the look holds for any moment when sweats start to feel schleppy and you need a breather from shearling (we've all been there).
ALWAYS IN ROTATION
Twelve season-crossing hits so good, they'll never see the back of your closet.