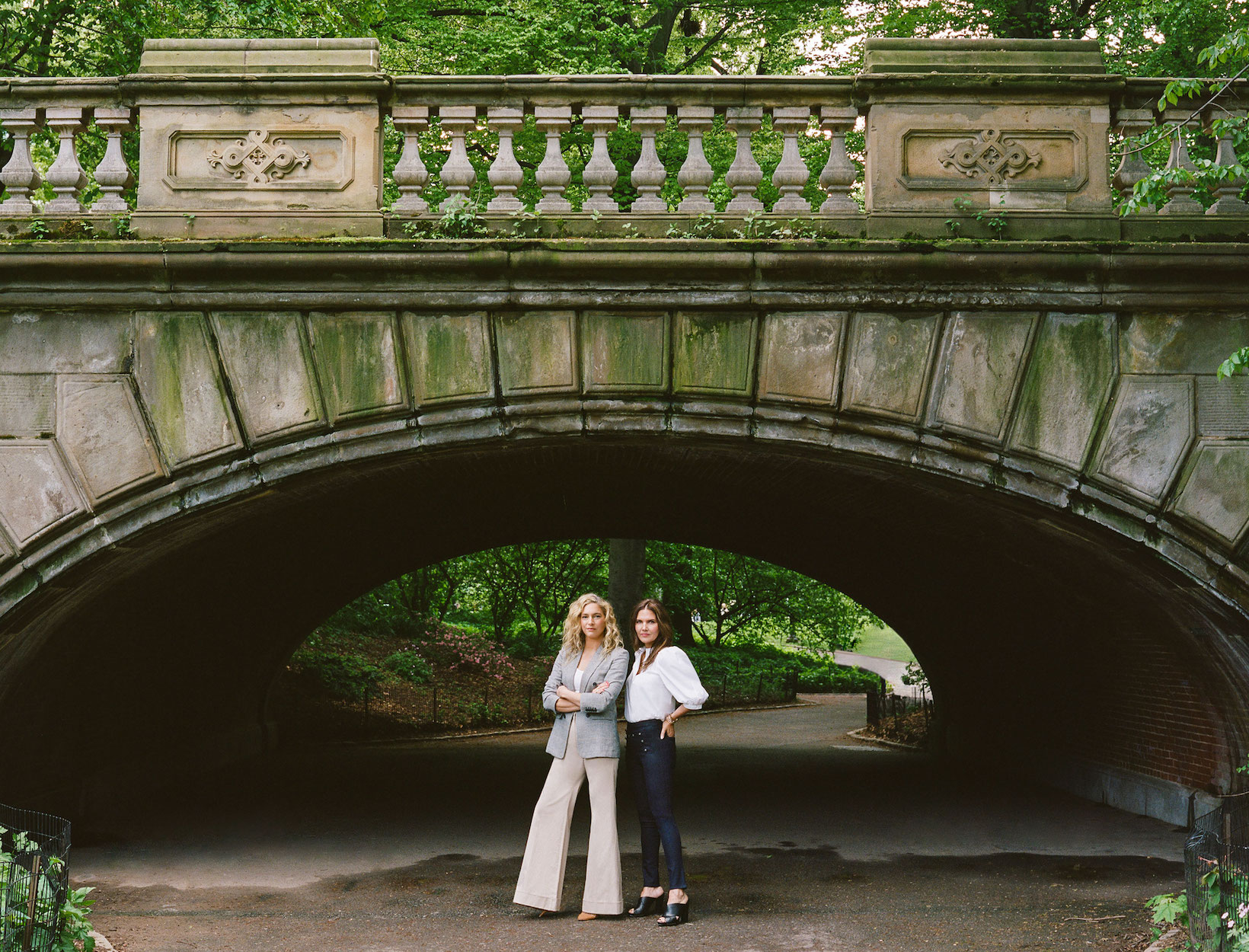 LEFT: Veronica Beard jacket, Veronica Beard, $695; G. LABEL amanda bodysuit, goop, $175; G. LABEL PATRICK WIDE-CUFF PANTS, goop, $495; Veronica Beard sandals, Veronica Beard, $315. RIGHT: G. LABEL TRACY PUFF-SLEEVE BUTTON-DOWN, goop, $375; Veronica Beard Jeans, Veronica Beard, $298
Veronica Beard
Is Providing
Wardrobe Staples for Your Busiest Days
In partnership with our friends at Veronica Beard
It's been nine years since sisters-in-law Veronica Miele Beard and Veronica Swanson Beard launched their clothing company, Veronica Beard, and in that time, the two have nailed the cool-meets-classic mix. Take, for instance, their signature Dickey jacket. It's a sharp, tailored blazer on the outside. But on the inside, it has an interchangeable zip-in liner that the two women have continued to update since they launched back in 2010. The Dickey is a prime example of what Veronica Beard does so well: stay relevant and stay on top of trends and, most importantly, stay true to their vision and their company's DNA.
The Veronicas—and no, they don't mind that you refer to them as one unit—understand feminine tailoring that remains timeless, designing easy-to-wear pieces that you want to reach for day after day, season after season. Their blazer is a testament to that fact. It's still one of their bestselling pieces, and if you know only one piece by Veronica Beard, chances are high it's the Dickey jacket. But while the brand's grown, the vibe hasn't changed: It's never too trendy, with just the right amount of unexpectedness.
The magic sauce for these two women isn't just being related by marriage, which is what brought them together. It comes from a deep passion to create the clothes that they actually want to wear and a laser-like focus on the cuts that truly make women feel good when they're wearing them. And this year Veronica Beard has extended their size range from 00 to 24, thereby living the ethos that's at the heart of the brand—a brand that is both by women and for women.
Veronica Swanson beard & Veronica Miele Beard
founders, veronica beard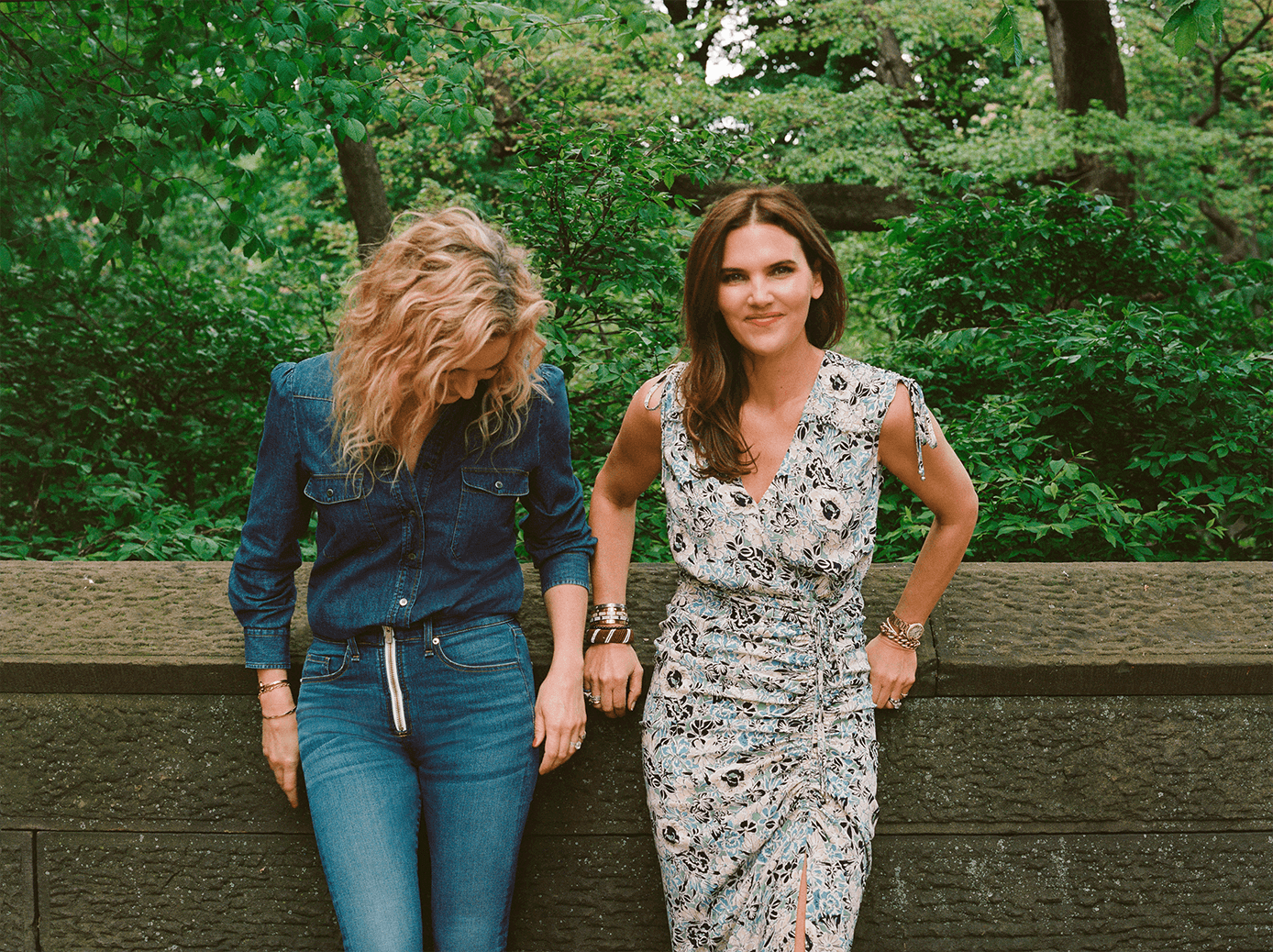 LEFT: G. LABEL ELISE DENIM SHIRT, goop, $245; Veronica Beard Jeans, Veronica Beard, $298. RIGHT: Veronica Beard Dress, Veronica Beard, $650
When the Veronicas set out to launch their line together, they wanted to build a "chic, sophisticated, and sexy" collection, says Miele Beard. Today, that line includes their now-signature staples, like ruched minidresses, high-waisted pants, and strappy sandals. "Our designs are cool classics that are your wardrobe MVPs," says Swanson Beard.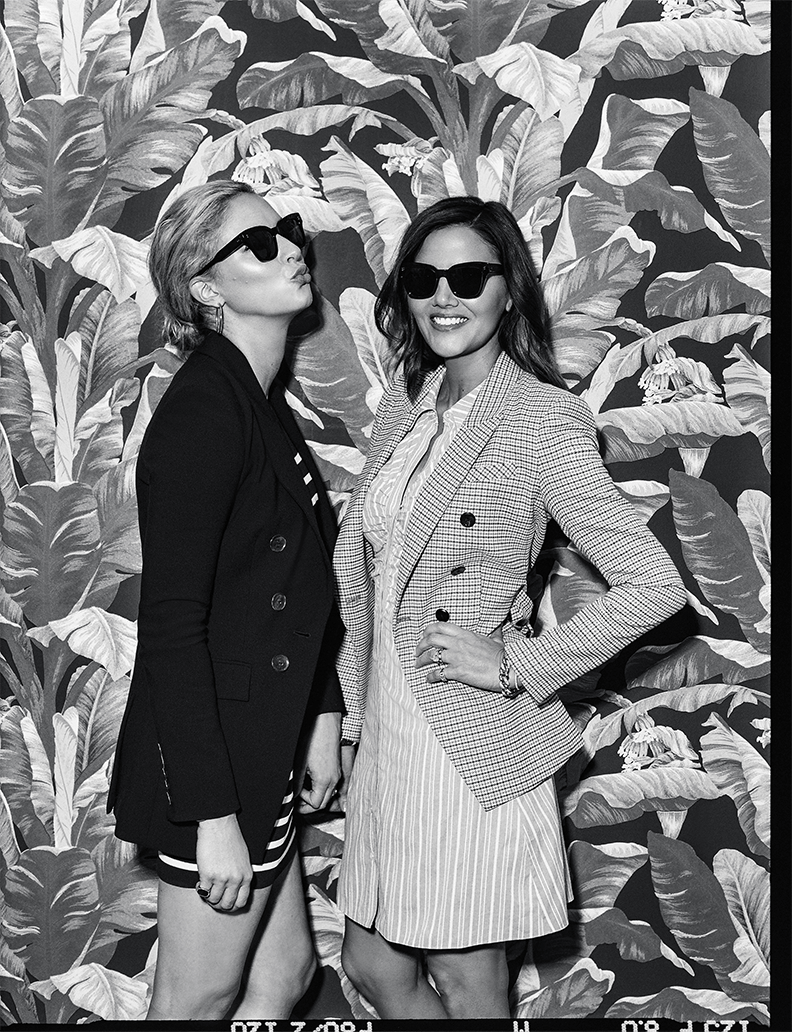 LEFT: Loren Stewart Hoops, goop, $515; Veronica Beard jacket, Veronica Beard, $695; Veronica Beard Dress, Veronica Beard, $495 RIGHT: Veronica Beard dress, Veronica Beard, $450; Veronica Beard blazer, Veronica Beard, $795
"We design for the real-life woman who's on the go," says Swanson Beard. "She wants to look amazing doing what she loves and to feel gorgeous, confident, and happy."
LEFT: Loren Stewart Hoops, goop, $515; Veronica Beard jacket, Veronica Beard, $695; Veronica Beard Dress, Veronica Beard, $495

RIGHT: Veronica Beard dress, Veronica Beard, $450; Veronica Beard blazer, Veronica Beard, $795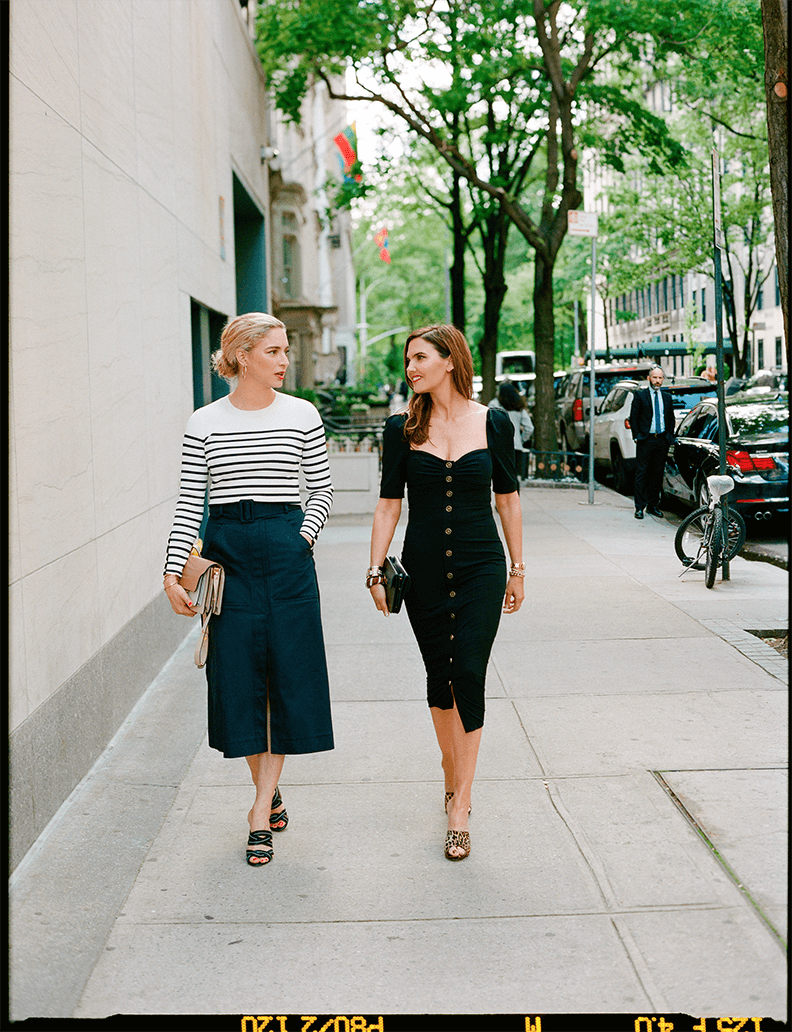 LEFT: Veronica Beard Sweater, Veronica Beard, $425; G. LABEL DANIELSON MIDI SKIRT, goop, $495; MARNI bag, goop, $2,190; Veronica Beard Sandals, Veronica Beard, $315 RIGHT: Veronica Beard Dress, Veronica Beard, $550; Victoria Beckham bag, goop, $514
The foundation of the Veronica Beard brand is to make every woman "walk with confidence," says Miele Beard. "You feel amazing when you know you look good. Our pieces should make you feel ready and beautiful in any situation."
LEFT: Veronica Beard Sweater, Veronica Beard, $425; G. LABEL DANIELSON MIDI SKIRT, goop, $495; MARNI bag, goop, $2,190; Veronica Beard Sandal, Veronica Beard, $315

RIGHT: Veronica Beard Dress, Veronica Beard, $550; Victoria Beckham bag, goop, $514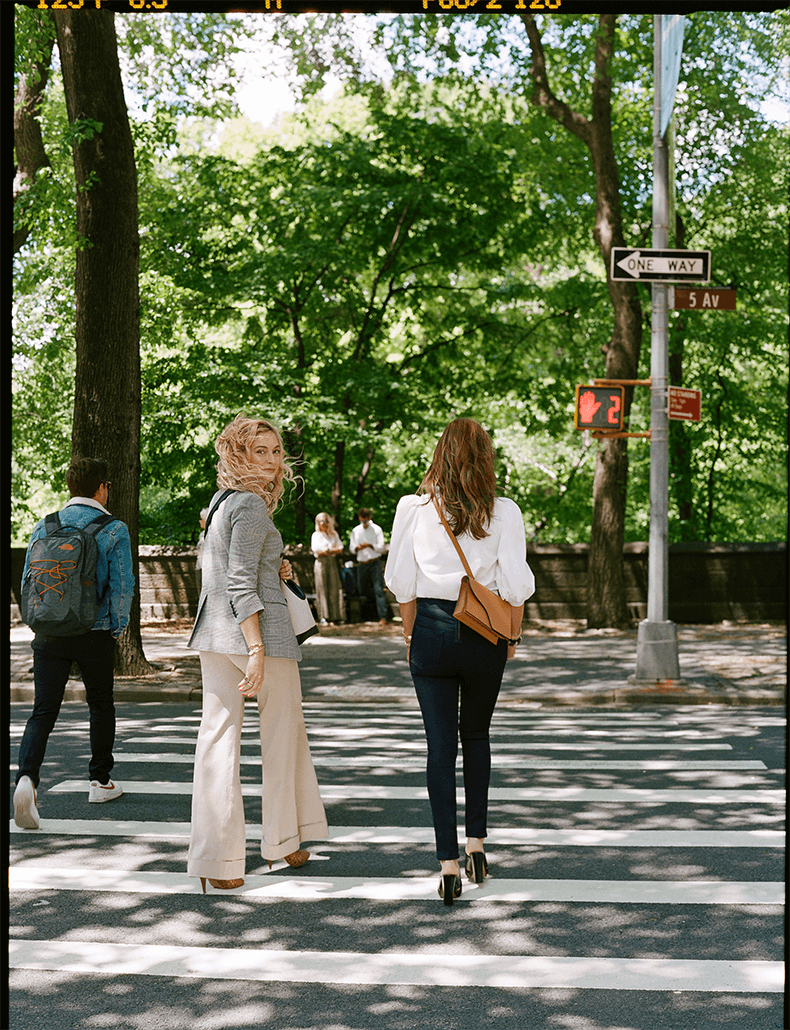 LEFT: VICTORIA BECKHAM bag, goop, $830; RIGHT: ATP ATELIER bag, goop, $501;
Building a successful fashion brand requires "patience and focus on what you're doing and not on what others are doing," explains Swanson Beard. "Coming up with new ideas is challenging," says Miele Beard. "We want to truly understand our customers one by one. Never build the stadium before you have the fans."
LEFT: VICTORIA BECKHAM bag, goop, $830

RIGHT: ATP ATELIER bag, goop, $501
For More Shopping…