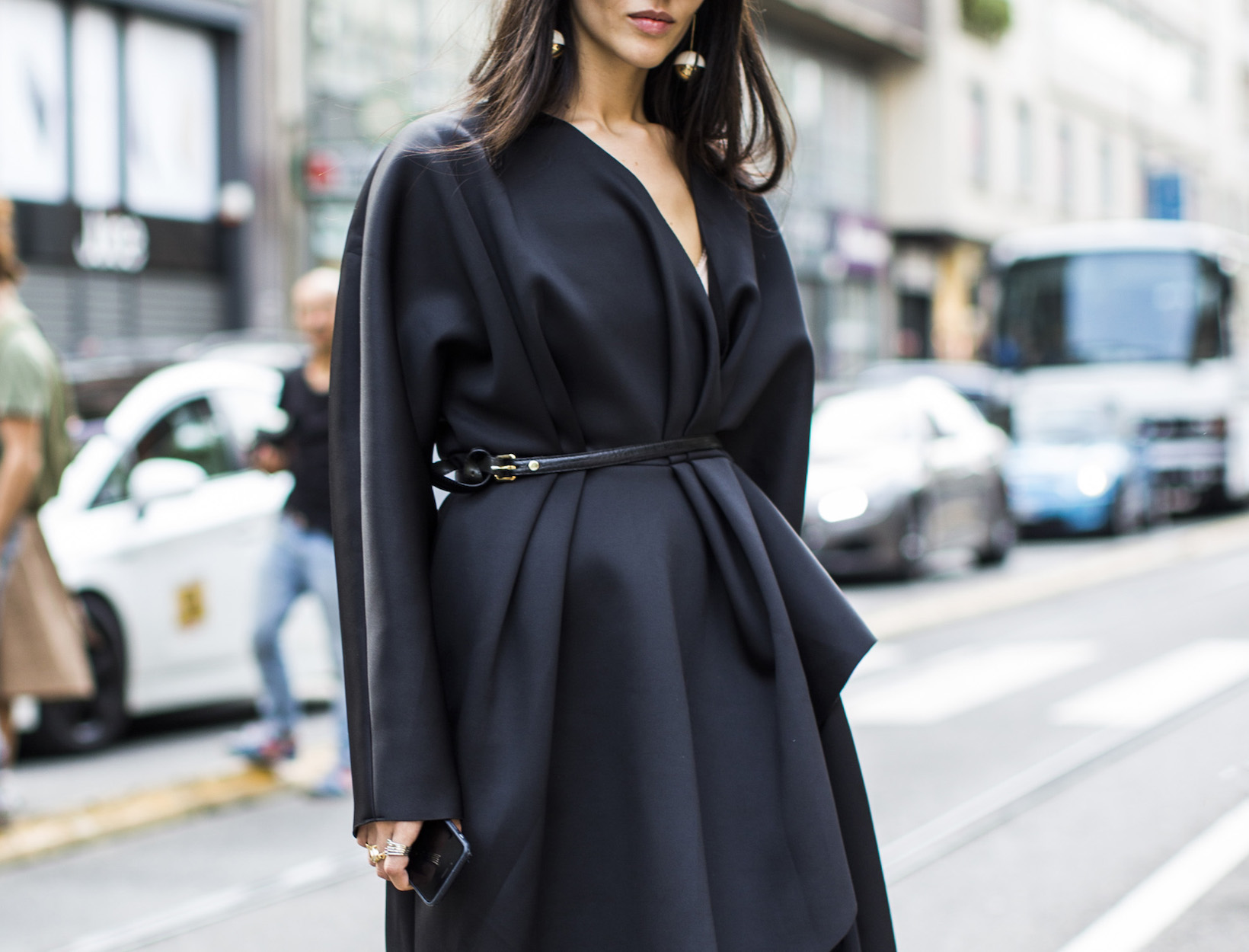 Staying In? Going
Out?
3 Inspired
V-Day Looks for
Each Camp
Depending on where your head's at—or your heart or your stomach, for that matter—February 14 generally falls into: 1) white-tablecloth restaurant, prix-fixe dinner, champagne toast or 2) Netflix, a bottle of Pinot Noir, the whole squad/you and your SO, and the couch. (Of course there's also the rogue option of 3) a sunset beach picnic or Galentine's brunch.) Wherever you fall, we've got an inspired V-Day look that's just your speed.
Look No. 1
Feminine
Staying In
The only flowers you'll need for a self-indulgent night in are the ones printed on this silky kimono. Here, the billowy bracelet-length sleeves open up prime territory for, say, a diamond eternity bangle. Cinch the sash, pull on a pair of plush cashmere socks, and fire up your favorite Nancy Meyers film.
Going Out
Highlight the romance of a cocktail dress with a sweetheart bustier, prim polka dots, and swishy pleats. A rosy structured coat serves as a lovely backdrop for classic black accessories.
Look No. 2
classic
Staying In
Furry slippers keep the pajama party fun and cozy and light when coupled with business-y pinstripes. Another benefit of takeout and martinis: snuggling up in a waffled cashmere wrap that'll keep your hands free for masking, Monopoly-ing, and fast-forwarding.
Going Out
Swipe on a red lipstick and let the fiery extras—flirty stilettos and a bold patent leather clutch—do the rest. Subtly sensual, the plunging lapels on a tuxedo jumpsuit take a timeless camel jacket from zero to sexpot.
Look No. 3
sporty
Staying In
Crock-Pot dinner date and an easy fireside evening—fleece-lined joggers lay the groundwork for a cozy staycation while a cool graphic pullover ties it all together. Horn-rimmed glasses and sculpted slides are smart standbys for maximizing your downtime.
Going Out
Complement date night with subtle hints of color-blocking woven through an easy jeans-and-tank pairing. Semiprecious huggies, stripy paneling, and an earthy bucket bag lend welcome dimension.