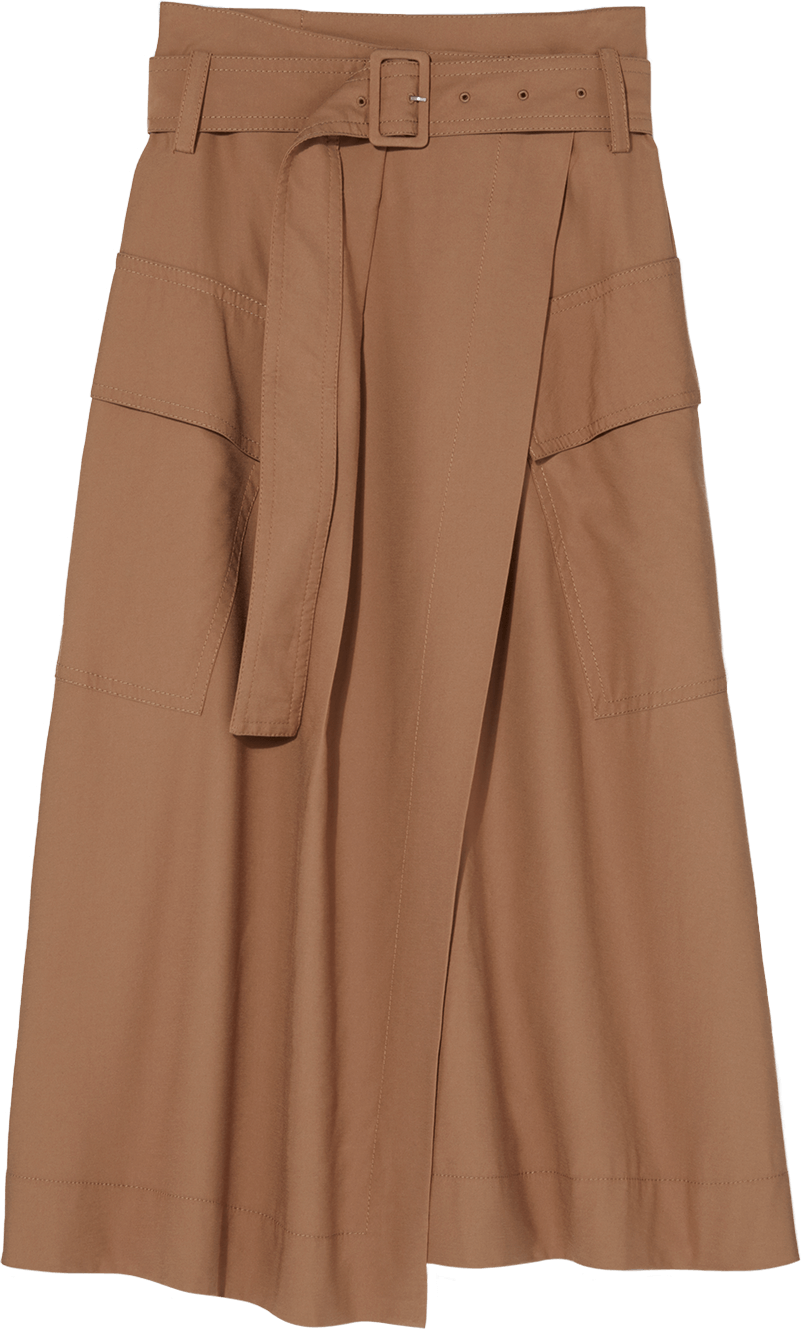 Vince
Utility Skirt
Vince, $345
One Piece, Three Ways: The Utility Skirt 2.0
In partnership with our friends at Vince
In our experience, the skirts with the best ROI are the ones that are at once pretty, practical, and playful. This utility midi is one such dream piece. It's got beauty (that color!) and grace (the swoosh of the wrap!), and it adds a dose of functionality to your closet—like your favorite jeans but sweeter, chicer, and sexier. Further evidence it will work hard for you, below.
League of Their Own
Here's an unexpected study in contrast: chic up top, sensible down below, and slick little additions—like a zip-up backpack, a Swiss watch, and strappy Velcro sandals—that are sporty to the core. Tricked-out tech that looks as great as it functions is always a good idea.
At Your Command
Lean into the utilitarian vibes with a crisp button-down plus a Top Gun–like trench coat in the same color family (and while you're at it, gold-dipped aviators), and you've got yourself a damn good weekday uniform.
Girl Talk
And just when you thought your structured midi was all tough love, in come the most elegant silk shirt and dainty drop earrings to do exactly what they're supposed to: elevate everything around them. Rosy cheeks and tie-up sandals make fittingly feminine additions.