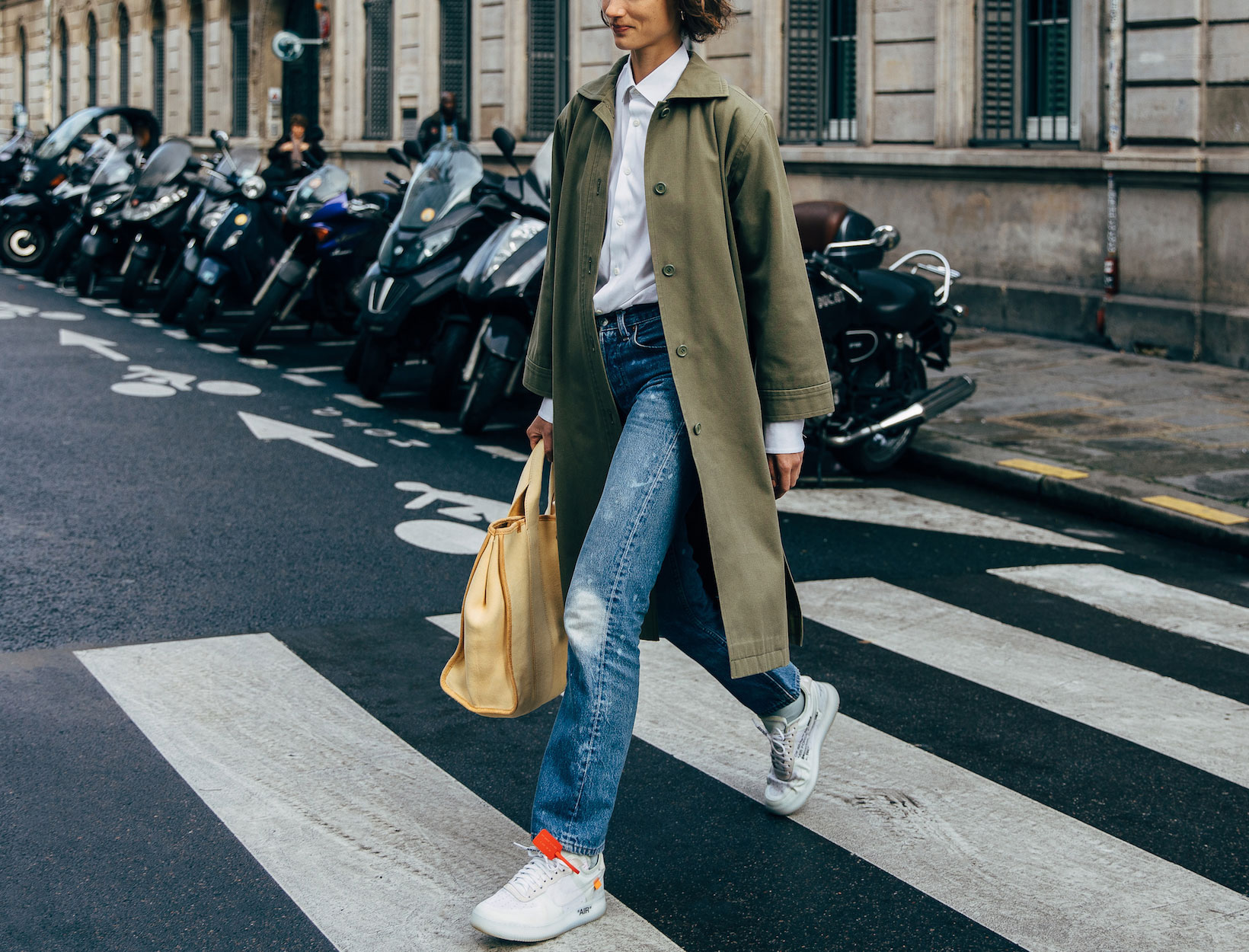 Photo courtesy of Acielle/Styledumonde.com
Call Your
Boyfriend:


The Chicest New
Unisex Looks
In partnership with our friends at Timex
There was a time and a place for pink-is-for-girls and blue-is-for-boys. But it was on the jungle gym a few decades ago. Right around the time we walked off the recess field, we clued in to the fact that boyfriend jeans, heavy watches, and a cool pair of kicks work equally well for all genders. (Later we also realized they can be sexy as all get-out.) That's when a whole new world opened up—one with classic trench coats; chic, spacious bags; and pieces that are the slash mark in his/hers.
A Few Errands
Those times you have errands, maybe a meeting, probably something with the kids, and then three stops you didn't plan on, versatility is key. Neutral tones, canvas jeans, a cashmere sweater—these are elements that play nicely together. Different textures (g'morning, suede bag and lizard-skin watchband!) provide a little edge.
An Impromptu Lunch
You know that friend you meet for a spontaneous lunch and she always looks outrageously polished but totally laid-back? Well, we raided her closet (and her jewelry drawer).
A Weekend Away
The two words that can get you through any car ride, airport terminal, or weekend away: layered sporty. The joggers-and-crisp-white-tee combination is an upgrade to anything that predated it. The plush cashmere sweater plus denim jacket is the perfect proxy for a heavy coat.