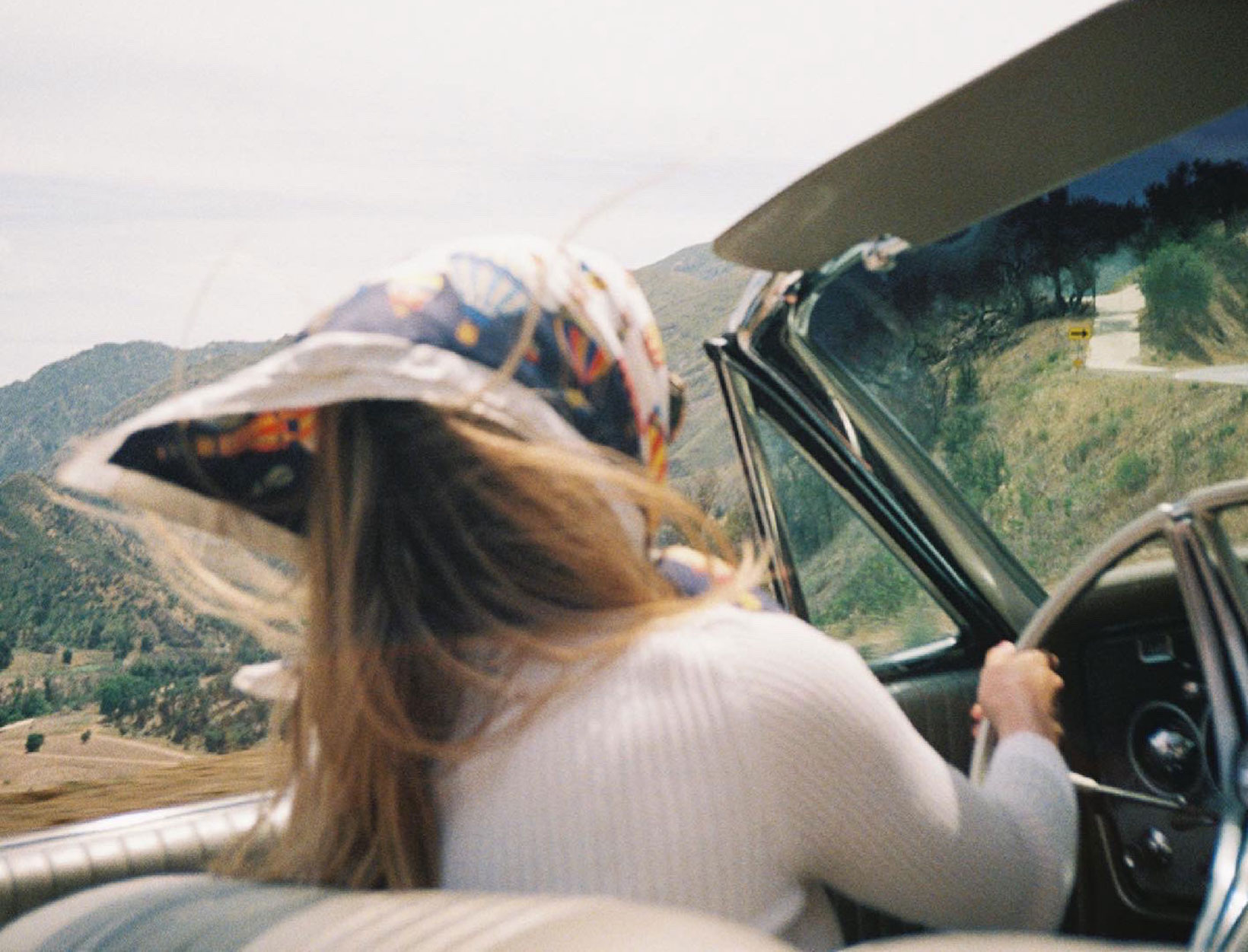 Photo courtesy of Abby Leigh Creek and Anika Carlson
Practical Tips for Chronic Overpackers
When packing for a weekend trip, a few simple strategies will help you streamline: Think through your itinerary. Opt for items that can be mixed and matched. And resist the urge to bring anything "just in case"—excessive amounts of underwear, an extra set of pj's, those heels you've been saving for a special occasion… Odds are you won't end up wearing it, and it's not worth the extra weight. Below, we break it down for you in three easy steps.
1
COMMIT TO A COLOR PALETTE
Neutrals are foolproof, but if you love color, you can pick two or three hero hues that complement one another. Bring a dress that's up for anything (walking, shopping, museum-hopping), classic denim for day or night (a medium wash works for both), and a couple of tops that layer nicely underneath a cardigan or light jacket in case it gets chilly. Don't overdo it in the shoe department: Platform sneakers and a pair of sandals for dinner will suffice.
2
PICK A PACKING METHOD
To roll or to fold? Each method has its advantages. Folding is faster, but rolling can minimize wrinkles (especially in synthetic fabrics) and save space (try it with T-shirts, tank tops, and pajamas). The bag matters, too: A structured tote will keep a stack of folded clothes tidy, while a duffel lends itself to the rolling method. (Tip: Place the bulkiest and heaviest rolls at the bottom.) Slip your brush, makeup bag, and sandals between the cracks.
3
ORGANIZE THE EXTRAS
We learned to make use of pouches from our creative and editorial fashion director, Ali Pew, who—as a former Condé Nast Traveler editor with many back-to-back fashion weeks under her belt—has perfected the fine art of packing. She suggests bringing one for toiletries (the GOOPGENES minis: game changer); one for the miscellaneous, like your chargers, lip balm, and hand cream (bonus if it can double as a clutch for dinners out); and one to keep your shiny things secure and scratch-free en route.