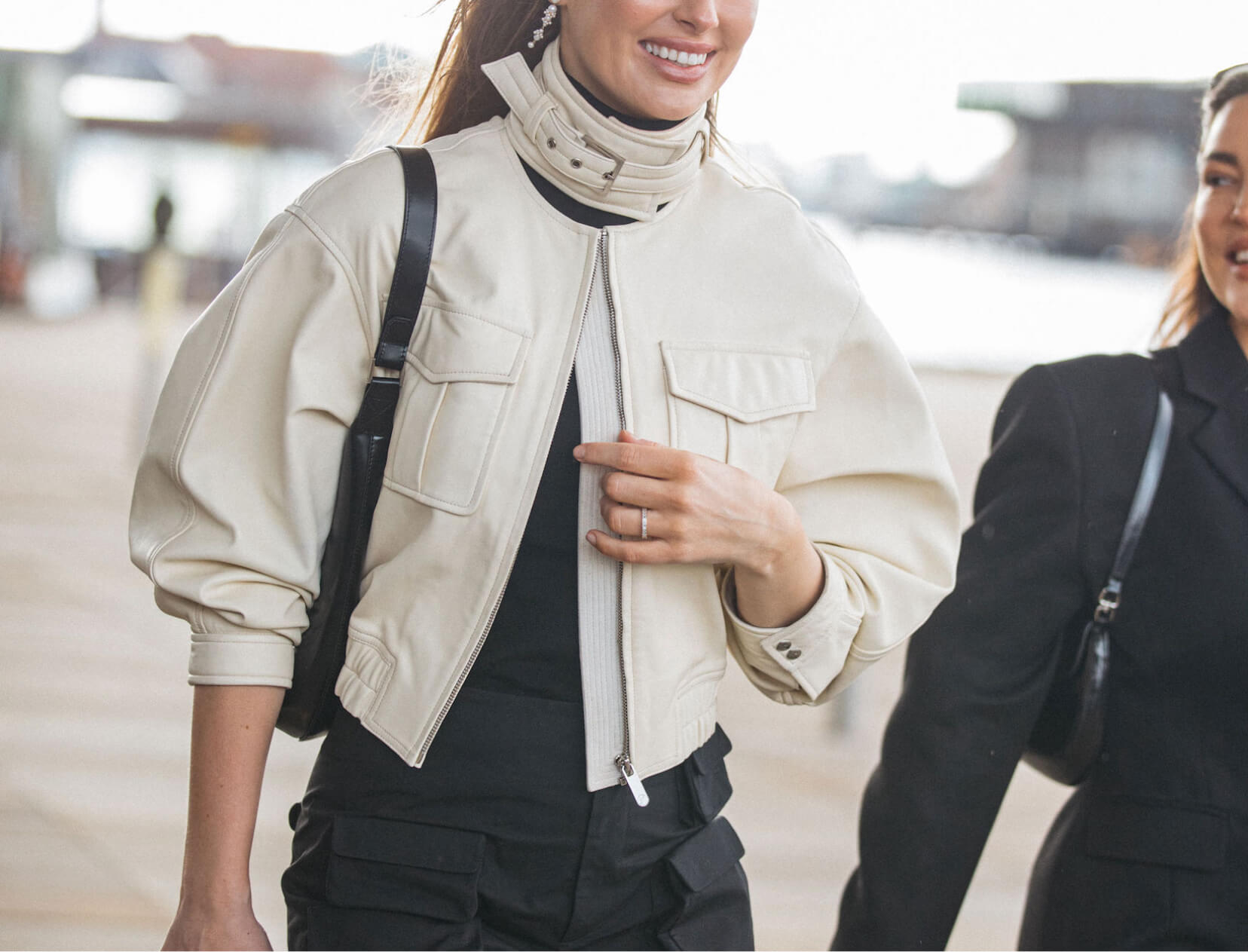 Photo courtesy of Sandra Semburg
Tips and Tricks for Transitional Dressing
Not yet warm but not still freezing—dressing for the seasonal shift presents a challenge and an opportunity to weave in spring-esque pieces before you pack away all your winter jackets. When the weather app is acting mercurial, lean on one of these five layered looks.
GET IN LINES
Wide or narrow, preppy or Parisian: Stripes in all forms work regardless of season. A puffer jacket in neutral hues slots seamlessly over all manner of long-sleeve shirts—just add classic denim, boots, and a big-enough-for-everything bag. And a puff-sleeve cardigan plays nicely with crisp white trousers and a clutch that tucks under your arm.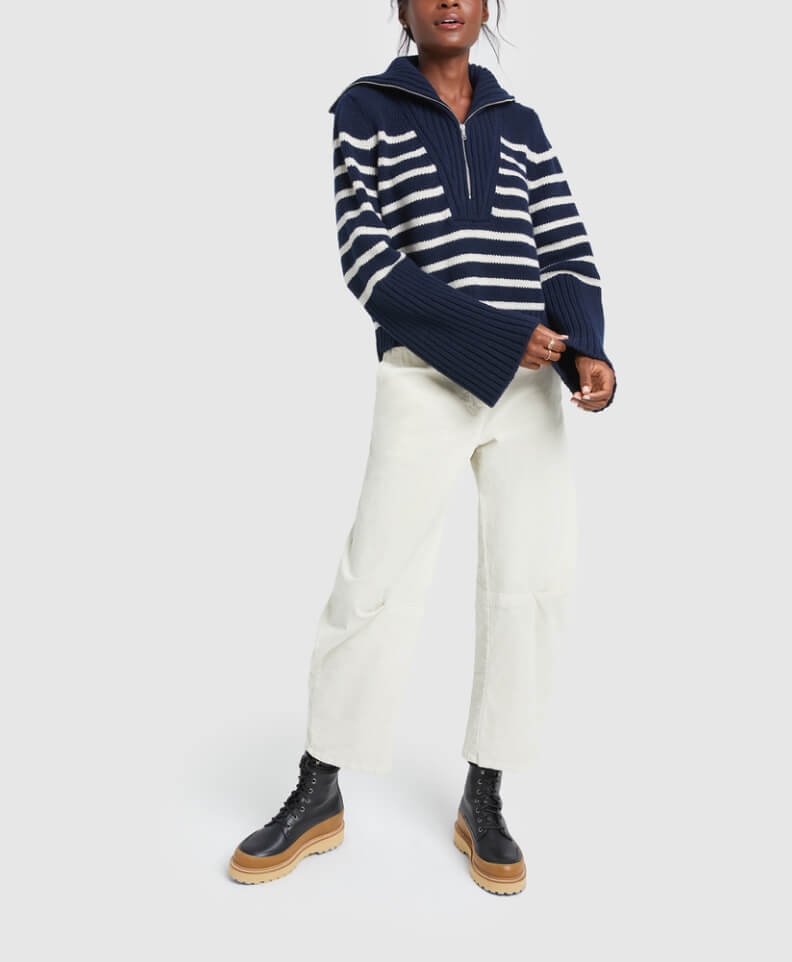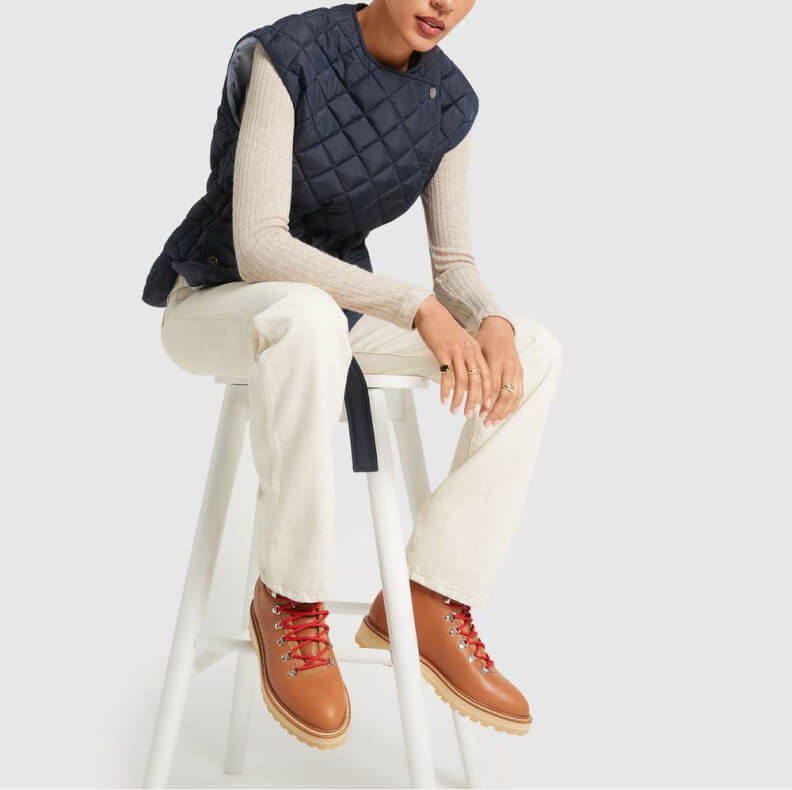 VEST FRIENDS FOREVER
A practical alternative to bulky outerwear, this diamond-quilted puffer keeps your core warm while giving your arms full range of motion. Slot it over a monochrome outfit, cinch the belt, and slip your feet into fashion-y hiking boots for a cool-girl-takes-the-countryside look.
GANNI VEST, goop, $345; KRYSTIAN LONG-SLEEVE HENLEY, goop, $275; AGOLDE JEANS, goop, $178; DIEMME BOOTS, goop, $497
THE A-TEAM
Ask goop's creative and editorial director of fashion, Ali Pew, about her go-to transitional piece and she'll tell you: A-line skirt, all the way. "I like to tuck in a turtleneck—both the Ganni and G. Label options happen to be zip-up, which is very cool—and throw a boxy jacket on top for a directional, fashion-forward approach to layering," she says.
GOOD FOR HUE
After two years of around-the-clock wear, your sweats are probably looking a little sad. Replenish your loungewear stash with new color-happy options—we love pale pink with grounding black or olive green set against lemon yellow—and pick up a fresh pair of fuzzy Birks while you're at it.