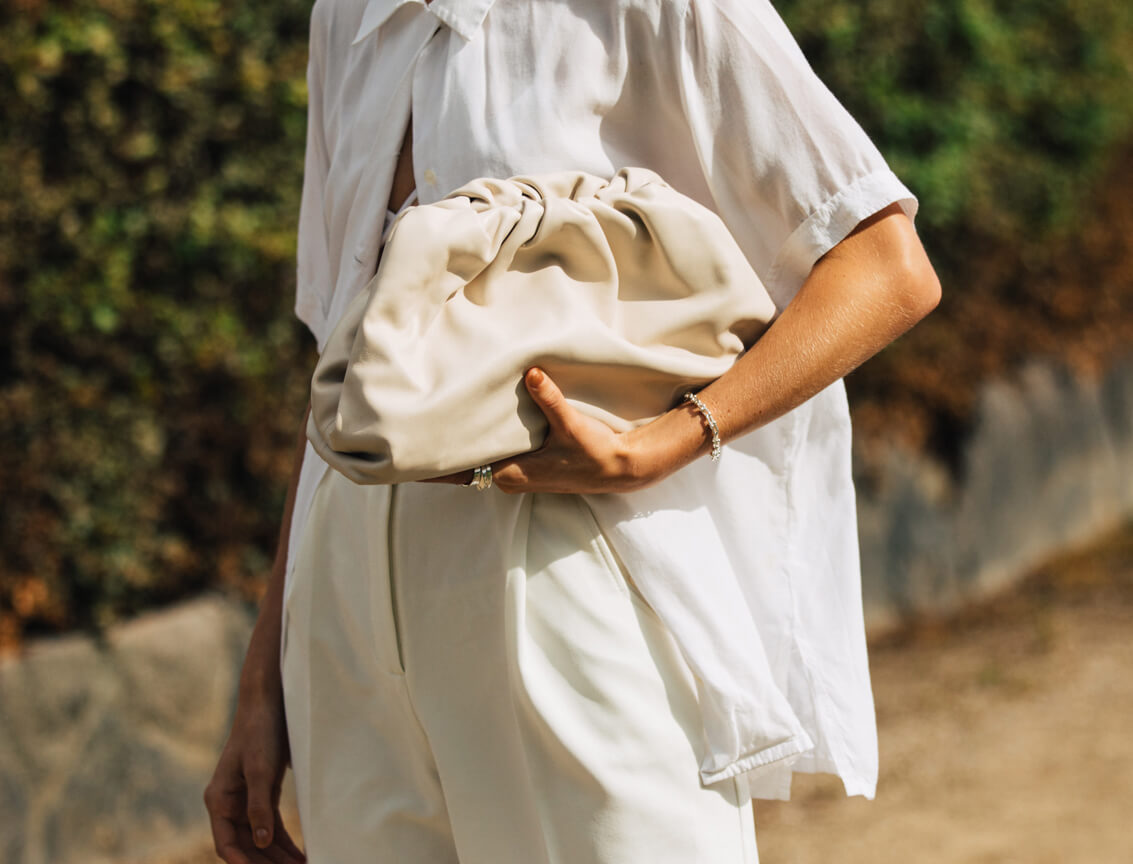 Fashion That
Stands the Test
of Time
A familiar cycle: Throw on an achingly on-trend piece, tug three more alternatives off their hangers, change twice, sprint out the door in something you're meh about. We get it. But there are classics—loyal, time-honored classics—that, when teamed with their trusty counterparts, nail it on the first try. How? Because they've been nailing it from day one. No caffeinated brain power on your part required.
nauti bits
It's the striped sweater you'll see draped over many a bare shoulder at goop HQ. And over those same shoulders on weekends, too. Anchor it with a pair of maritime trousers embellished with gilded buttons and add a few choice extras (we're lookin' at you, Van Cleef & Arpels).
no-fail
black on navy
A tonal shirtdress is a can't-go-wrong classic by virtue of the fact that it's a shirtdress. The same holds true for an elegantly draped cardigan. Fill in the gaps with coordinated accessories (see: Staud bucket bag plus Wayfarer frames) and this look goes anywhere you want it to.
follow suit
There's no denying the enduring power of sharp tailoring. Take it as an opportunity to get creative elsewhere: A chambray shirt skews casual, while crisp sneakers make the morning commute so much smoother. (That strictly business briefcase will pick up any slack.)