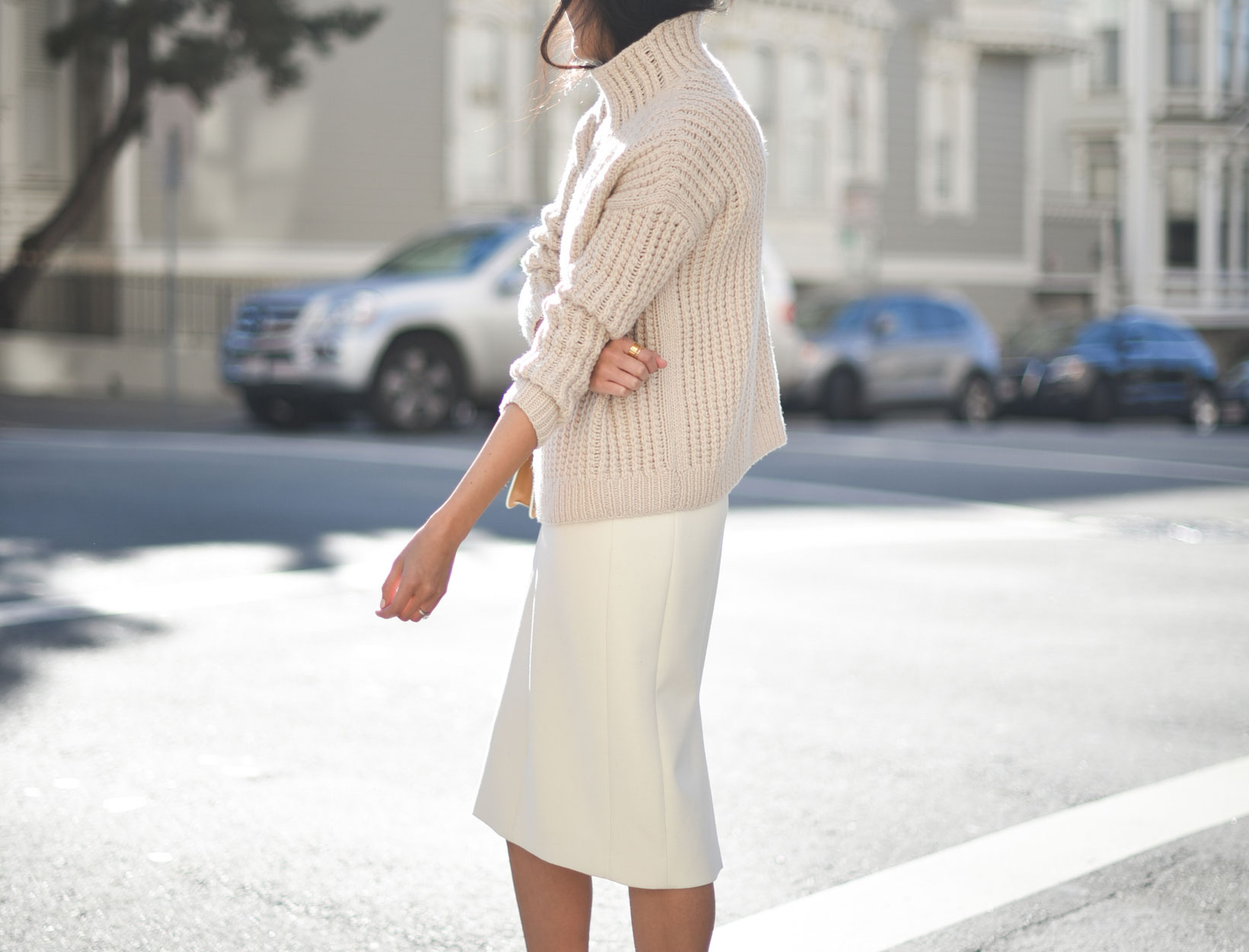 Photo Courtesy of Anh Sundstrom
Three Ways to Master
the One-Minute Outfit
Weekday mornings are a game of stamina: Wake up, scroll through emails, the gym debate, shower, the blow-dry debate, get dressed, coffee, kids—you get where we're going. The winner is she who gets out the door fastest. In the interest of having one less obstacle on the course, we've compiled three everyday looks that don't require much effort (or brain power) on your part.
Snuggly Sweater + Draped Skirt + Sneakers
There are outfits that are pure comfort. And there are those that are put-together. We're here for the ones that play for both teams, like this cozy-cashmere-and-slinky-skirt matchup (sneakers seal the deal).
Wear it with
Midi Dress + Knee-High Boots + Camel Coat
Together, the elegant dress and knee-high boots stand out for their ability to pivot from uptown meetings (add camel coat) to downtown drinks (keep something sparkly on hand).
Button-Down + Jeans + Oxfords
Tucked or untucked, straight-leg or wide-leg, anything goes. Best of all: You don't have to look too far; these chic staples are probably already hiding in your closet.