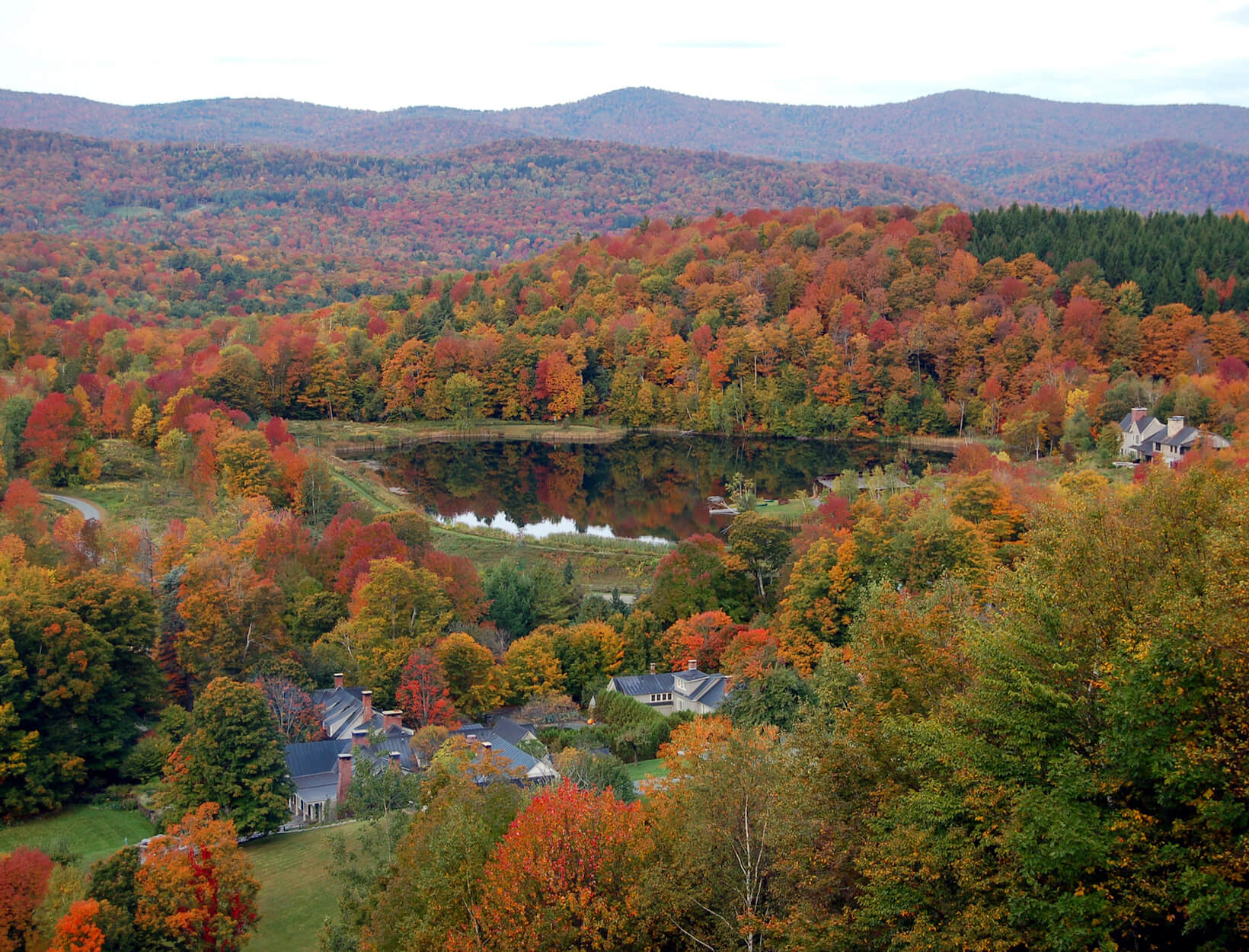 Three Quick Fall Escapes
(and What to Wear)

With school and work back in full swing (plus, a seriously depleted vacation-day stash), this time of year is all about making the most of your weekends. Here, we've rounded up a mix of mini getaways—all reasonable drives from major cities—for catching your breath, whether it's a woodsy walk in Vermont with an S.O., a scenic escape to Lake Tahoe (convenient from both LA and SF), or a quickie family vacation in San Diego. Packing-wise, this time of year is an opportunity break out the cashmere, consider splurging on a cozy shearling trench, or invest in a pair of utility boots that it's finally cool enough to wear.
P.S. All three destinations have over-the-top spas, so make sure to dedicate some suitcase real estate for something loungey.
TWIN FARMS, VERMONT

This secluded getaway in the woods of Vermont has been on our dream-hotel list for years, and veteran guests will tell you that fall, when you can hike among the leaves during the day and curl up by a fire at night, is when Twin Farms is at its best. Originally a country home for journalist Dorothy Thompson and her novelist husband Sinclair Lewis, the place has maintained the feel of a bohemian writer's retreat, even as it embraced more luxury-driven creature comforts (the property is now managed by Relais & Chateaux, with a world-class spa and insane on-site restaurant). Between the gourmet meals included in your package and the gorgeous grounds, most people choose to stay on-site, but if you want to venture further, the achingly sweet towns of Woodstock and Hanover, New Hampshire (the home of Dartmouth College) are both within striking distance, along nostalgic, foliage-lined country roads. In Woodstock, hit up Plymouth Artisan Cheese for a tasting and Farmhouse Pottery for hand-thrown tableware and Vermont maple syrup. Near Hanover, get lunch at King Arthur Flour and spend the afternoon watching glass-blowing demonstrations at Simon Pearce's flagship store (which also has an incredible restaurant on-site).
GOOP LABEL
Royal Olga Pajamas Coming soon to goop.
GOOP LABEL
Royal Olga Pajamas Coming soon to goop.
LAKE TAHOE, CALIFORNIA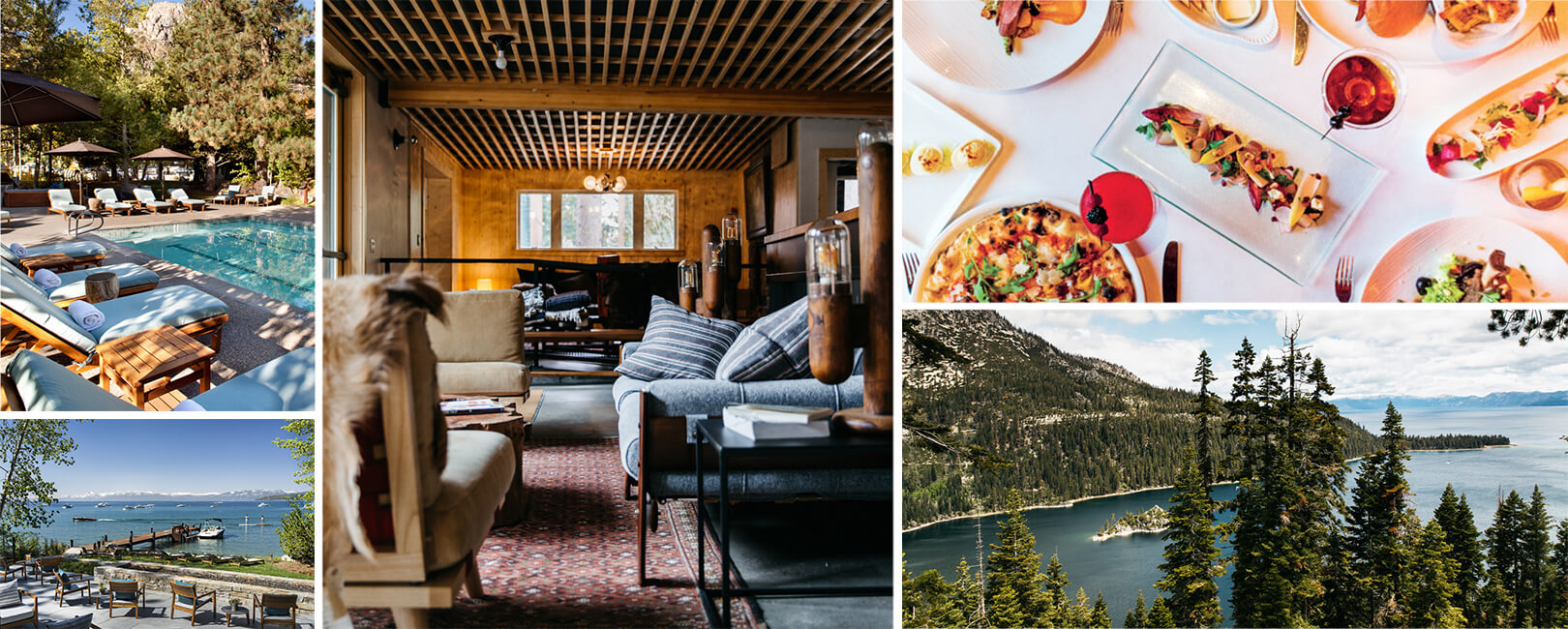 Even though Tahoe shines during the summer months and ski season, we think this time of year deserves some attention, too. There are a handful of solid options to stay, starting with the Coachman Hotel right at the base of Heavenly Mountain in South Lake Tahoe. Formerly a 1960s motel, it's now a suped-up summer camp with Frette linens, Apple TV, Stumptown Coffee, and outdoor fire pits. Over at Northstar, the kiddo-friendly Ritz-Carlton is essentially a self-contained wonderland of outdoor activities (tennis, bocce ball, pool), nightly S'mores roasts, and lush, hike-able forest (literally) as far as the eye can see. What's more, you can surprise your little with an in-room camping experience, tent and all—just reach out to Ritz Kids concierge and they'll take it from there. For a fuel up, pre- or post- hike around Emerald Bay, it's worth swinging by Sprout's, a local favorite for its healthy options and locally sourced ingredients (we're partial to the tempheh burger and freshly squeezed carrot juice). About half an hour from the lake, it's worth exploring Truckee, a history-steeped railroad town that looks, in parts, totally untouched by time. Moody's Bistro is a buzzy, good-time-guaranteed option for lunch or dinner in town with the best veggie burger and most decadent truffle fries; for something a little fancier, PlumpJack Café in Squaw Valley is where you want to be. Down the block, it's worth popping into Bespoke, a tiny, loaded-to-the-rafters shop that has a little something for everyone: pretty, letterpress cards for the most dutiful letter writers, Juniper Ridge toiletries and flasks for the guys, embroidered napkins and Jacobson Salt Co. caramels.
SAN DIEGO, CALIFORNIA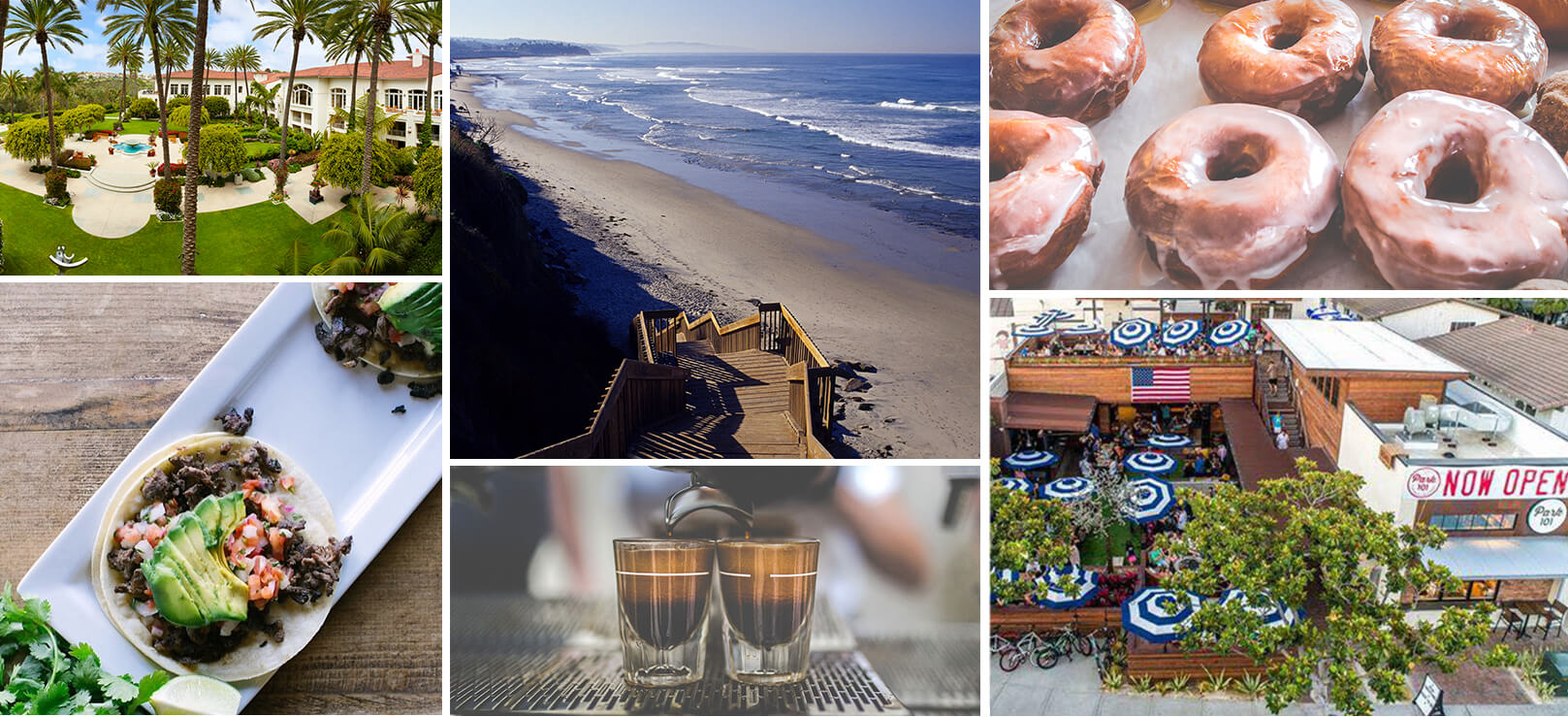 Unless a visit to nearby Legoland or the San Diego Zoo is also on the agenda, once you check into the Park Hyatt Aviara, there's really no need to budge: A single weekend itinerary can include a critter meet-and-greet in the courtyard, tennis/surf/golf lessons, or a dive-in movie and pizza party at the massive kids pool. To keep kiddos occupied while the parents clock in some spa time, sign them up for Camp Hyatt where they'll make friends, partake in arts and crafts, and so much more. If you do venture out, the city of Carlsbad is a lovely, kid-friendly place to bum around. For Breakfast, Café Topes has a ton of pancake and benedict dishes to choose from (with perfectly brewed Stumptown coffee for mom and dad). Meanwhile, Park 101, a sort of food-focussed community beach house with BBQ, cocktails, donuts, and more, is a worthy spot to hunker down steps from the water.