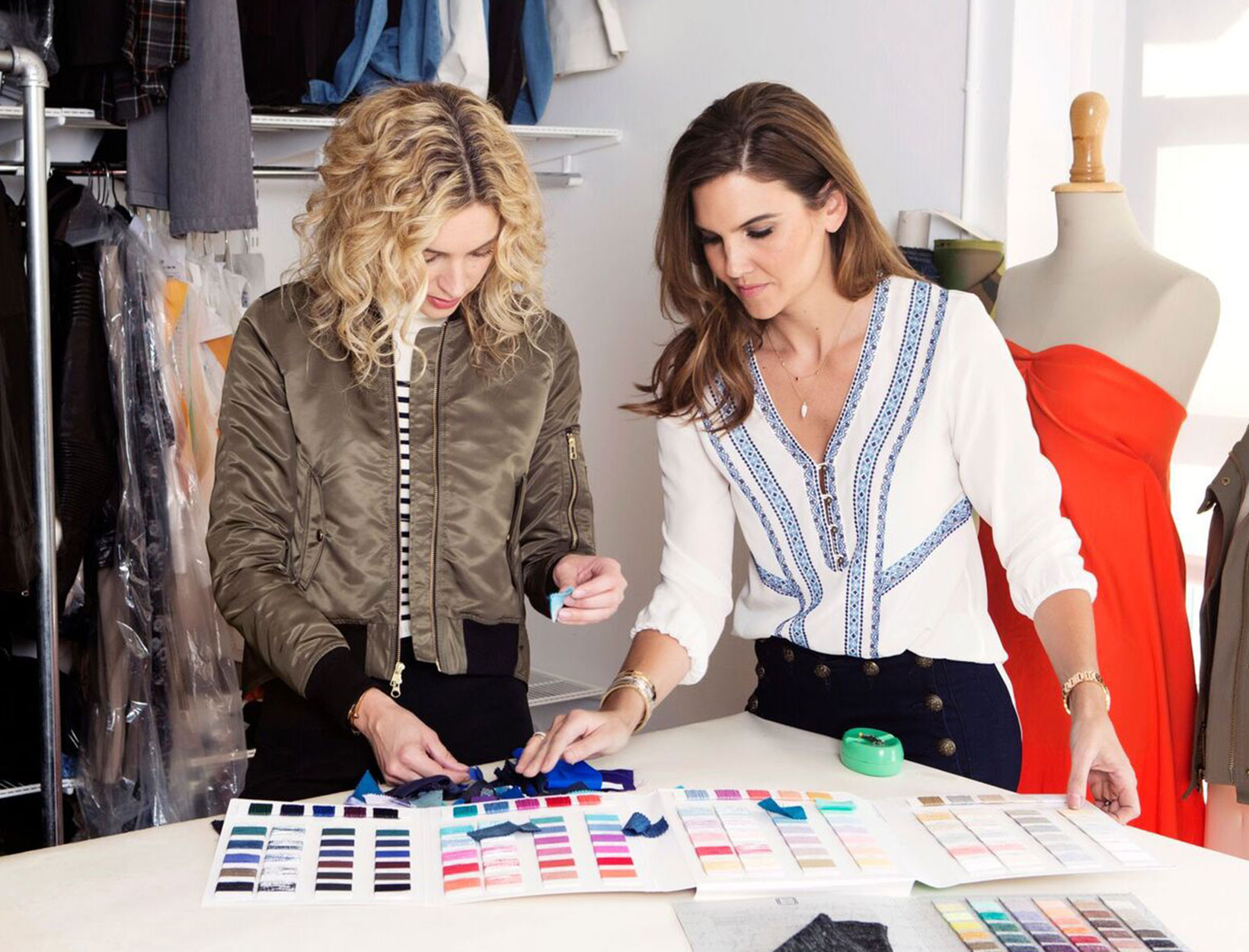 The Trick to Cool Everyday Dressing,
according to Veronica Beard
In partnership with our friends at

How's this for keeping it in the family: Sisters-in-law Veronica Swanson Beard and Veronica Miele Beard have spent the last eight years designing classic and versatile pieces that they actually want to wear. The bread and butter of the Veronica Beard line is the Dickey jacket, a classic blazer with a zip-in interchangeable liner, but as the brand has grown, the designers have moved on to ruffled dresses, jeans, loafers, and beyond. The vibe of the collection is reliably casual but always feels relevant. "The line is our answer to looking chic without having to think too much about it," says Swanson Beard.
Of course, the Veronicas—as they're often referred to—put a great deal of thought into the collection. And that often means having a little fun along the way. Take fall, which is an ode to Texas, where they opened a store in Dallas's Highland Park Village last year. The two put their own Western spin on rhinestone-studded belts, shoulder-padded blazers, lamé dresses, and cowboy boots—all with a hint (okay, maybe more than a hint) of 1980s flair. But one line doesn't necessarily mean one design sensibility: Swanson Beard, who is a bit more classic, relies on the Miller Dickey Jacket updated in a leopard print; whereas Miele Beard likes her pieces a little more rock-and-roll, so she'll pull out the Ensley Dress, a vintage-inspired one-shoulder minidress, when she wants to make a statement.
Their aesthetic differences are all part of the magic. "While we don't always agree on every minute decision or design detail, we're always aligned on the big picture," says Miele Beard.
Veronica Swanson Beard's picks
Veronica MIELE Beard's picks