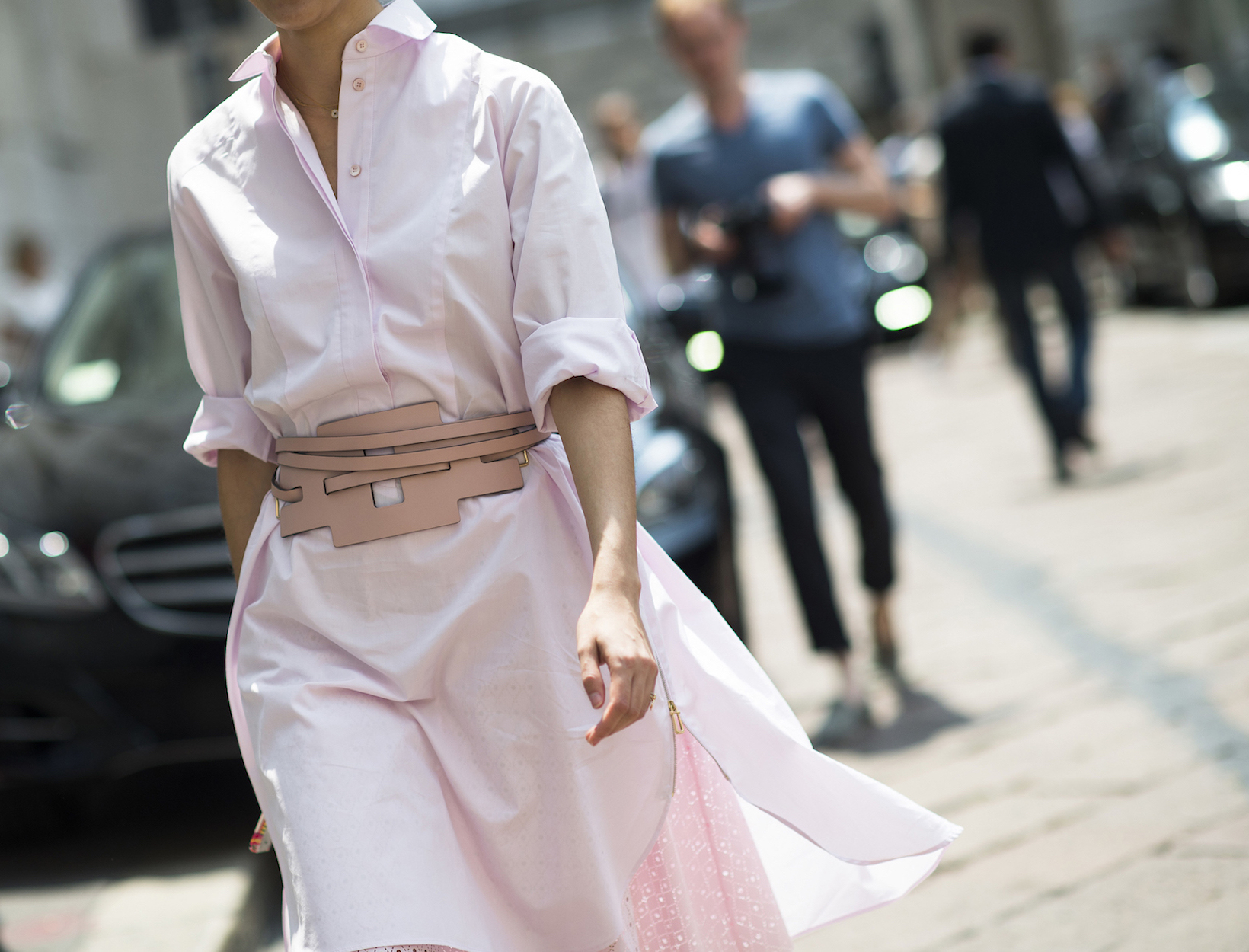 The Shirtdress, Styled 3 Ways
In partnership with our friends at

If there is anything easier to wear than a shirtdress, we don't know what it is. Beyond the obvious one-and-doneness, the beauty of a shirtdress is that no matter your style—minimalist, classic, romantic—it's an unfussy fallback. Mix in the right shoes and bag, and it's as pulled together as it is effortless.
STRICTLY BUSINESS
A feminine shirtdress is made even more so with a waist-defining belt and delicate pleats. There's only one guiding principle: Don't overthink it. Dressed up espadrilles, a structured bag and . . . nothing. You're done.
PRINTED MATTER
If there was a uniform for 65-degrees and up, may we propose: a standout print, grown-up straw bag, a few things that glitter, and strappy sandals. (These criss-cross versions by Stella McCartney take the cake; hell, they take the whole dessert tray.)
NOTHING SHORT OF PERFECT
This swingy piece has the sophistication of classic shirting, with the hot-damn sexiness of a thigh-skimming hemline. That is to say, smart enough for a business lunch; edgy enough for a third date. Toughen it up with a rounded bag, cutout slides, and chain-link embellishments.