The Work Capsule Wardrobe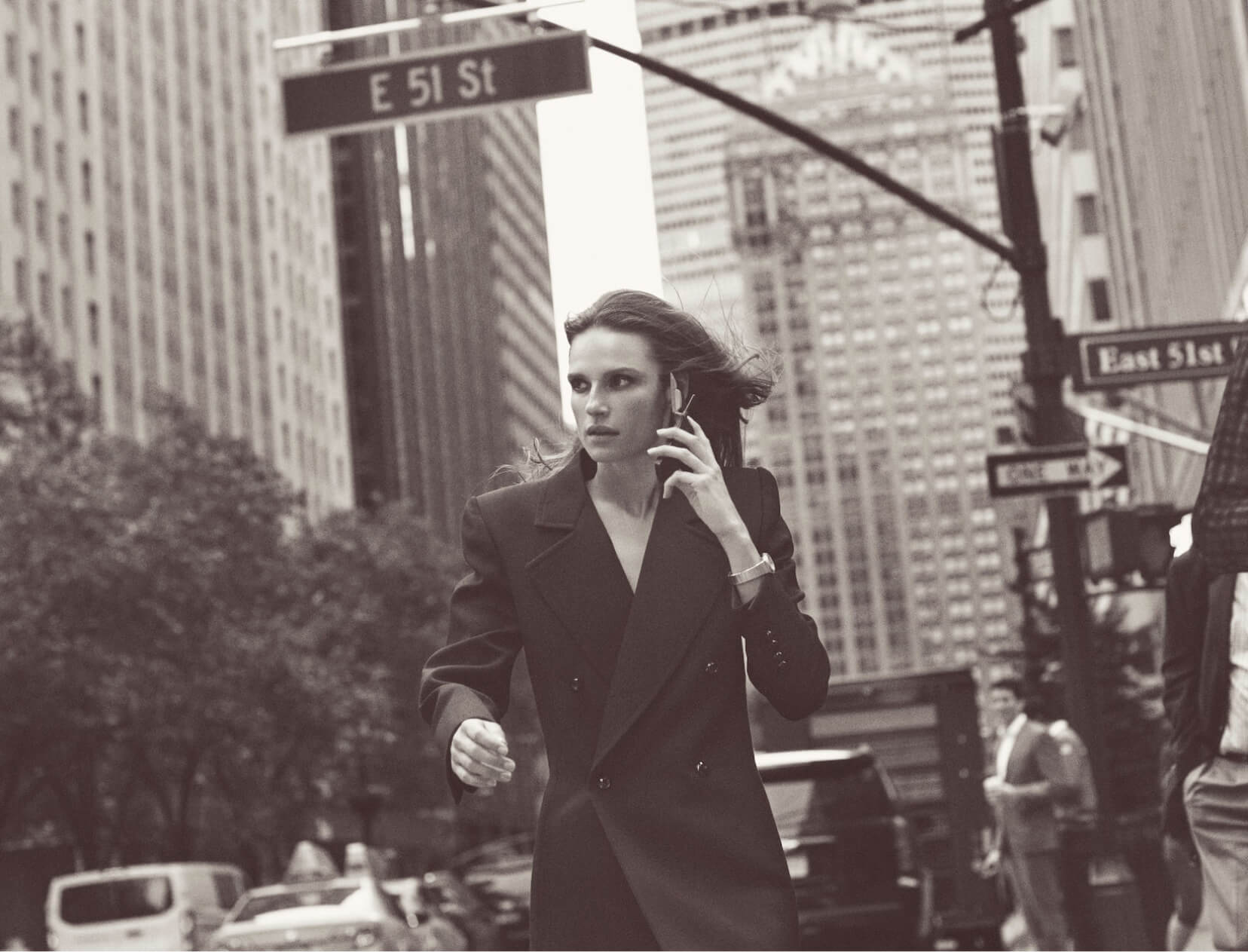 Just as it has with handshakes and communal popcorn, the pandemic has fundamentally changed the way we think about getting dressed for work. Weekday-wear has seen a pronounced shift toward soft tailoring, and the business-casual staples you leaned on two years ago—pumps, pencil skirts, neatly pressed slacks—now may not be casual enough. But don't go thinking you have to overhaul your wardrobe. With a few well-chosen workhorses, your RTO look will be GTG.
LOOK SHARP

Cuffs, sharp collar, front placket—these are the elements that make a button-up feel crisp, even if it's oversize. For a more traditional look, opt for a straighter cut with seams that stop at the shoulder.

MARIA MCMANUS SHIRT, goop, $480; ALEX MILL SHIRT, goop, $135
SOLE FOCUS

If we had to guess, three-inch pumps are probably no longer required at your office. Try high-throat ballet flats, chunky sandals, or pointy-toe mules instead—even sneakers, if you can get away with it.

EMME PARSONS FLATS, goop, $395; JW ANDERSON SANDALS, goop, $650; KHAITE LOAFERS, Khaite, $740; BRUNELLO CUCINELLI SNEAKERS, Net-a-Porter, $1,295
KNIT WIT

Not only is a classic cardigan the best defense against office AC; it also layers easily over all manner of blouses. Keep a versatile one draped over the back of your desk chair so you can shrug it on between meetings.

ALEX MILL CARDIGAN, goop, $155; G. LABEL HADLEY TIPPED CARDIGAN, goop, $675
DRESS SENSE

Our shirtdresses are designed for the multihyphenate woman, meaning they work for all-hands meetings, school pickups, and everything in between.

G. LABEL GROSSMAN UTILITY MINIDRESS, goop, $525; G. LABEL CALEY ANORAK DRESS, goop, $595
PACK MENTALITY

A compartment-happy commuter tote is the antidote to chaos. Level up with a zippered pouch for those hard-to-corral cables.

MÉTIER BAG, MÉTIER, $1,750; MÉTIER NOTEBOOK COVER, Métier, $550; MÉTIER POUCH, Métier, $350
EASY BUTTON

Denim has always been an acceptable form of workwear at goop (and not just on casual Fridays). We favor wide-leg silhouettes with considered details, like contrast stitching or a copper button-fly.

G. LABEL LEV BUTTON-FLY RELAXED-LEG JEANS, goop, $295; G. LABEL GEIGER WIDE-LEG JEANS, goop, $295
BOTTOM LINE

With their patch pockets, button tabs, and built-in belt, these trousers strike just the right balance between smart and sensible.
GOLD STARS

Pared-back links will ramp up a wrist party, complement a watch, or glimmer solo. Plus, they're nice to look at while you type.

NANCY NEWBERG BRACELET, goop, $4,200; LAURA LOMBARDI BRACELET, goop, $84
DREAM TEAM

Prim poplin top + swingy A-line skirt = a fashion formula we love as much for the 9-to-5 as we do for martinis at 7.

G. LABEL YELI PUFF-SLEEVE SNAP TOP, goop, $375; G. LABEL CROSSON GRID-PRINT SKIRT, goop, $475; KHAITE TOP, goop, $1,380
FOR IN-PERSON WORK
Nootropic chews,* noise-canceling Bluetooth earbuds, a travel mug that keeps coffee/tea/bone broth hot for hours on end—these are the deskmates that'll get you through each day.
*These statements have not been evaluated by the Food and Drug Administration. This product is not intended to diagnose, treat, cure, or prevent any disease.