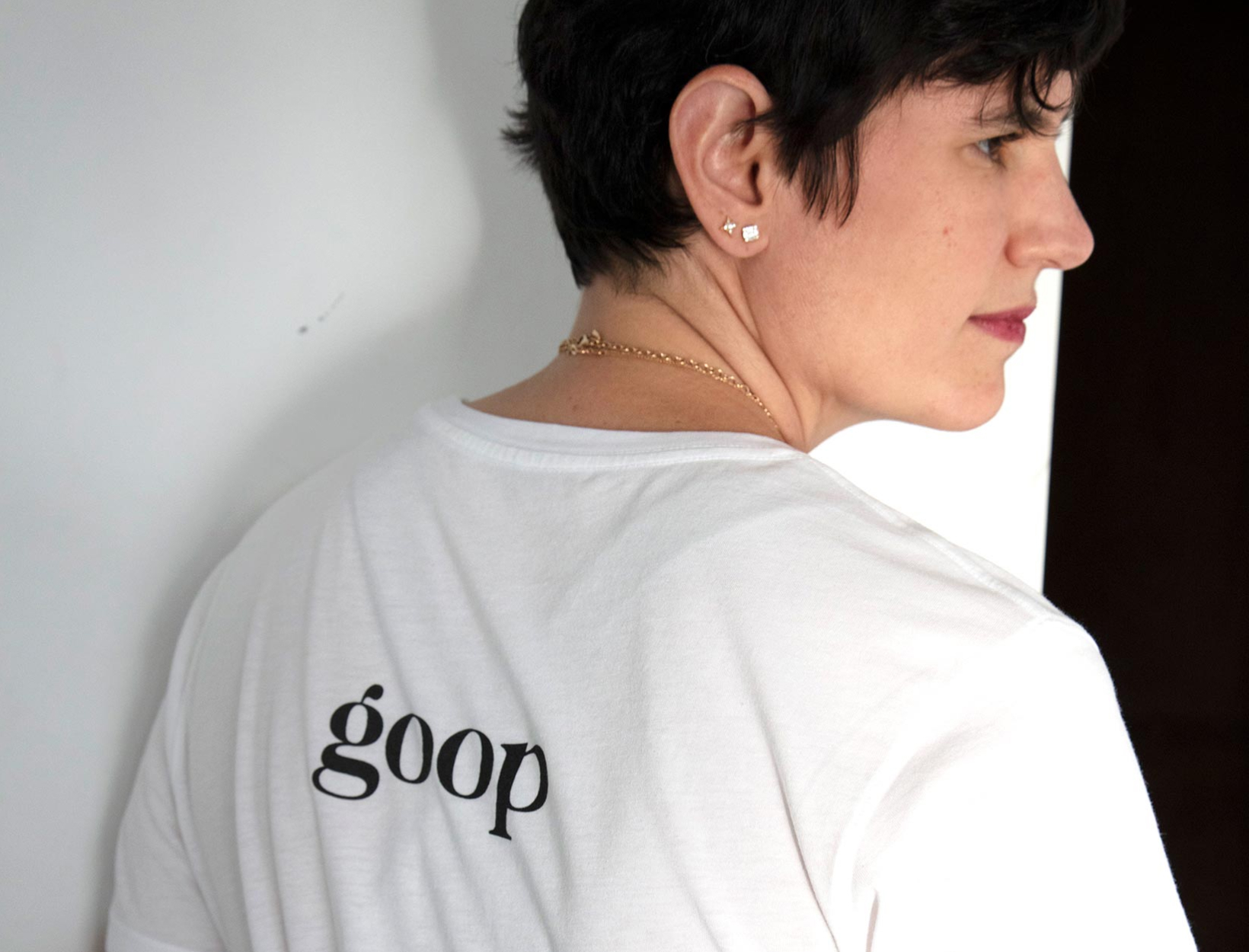 The Vulva-Curious
Psychonauts behind
Our Netflix Show—
and Custom Tees
The goop Lab is here, and so is the special-edition merch we designed to celebrate it. Each tee corresponds to a different episode, but they all have this in common: a not-too-tight, not-too-loose fit that tucks like a dream into denim, skirts, sweats, whatever. Our favorite part? The soft cotton-modal fabric ideal for—you guessed it—a good Netflix binge.
One hundred percent of the profits from sales of this tee will be donated to the Australia Wildfire Fund.
Read on to learn more about the wellness topics we explore in each episode of the show—and the goop staffers brave enough to try them out (on camera).