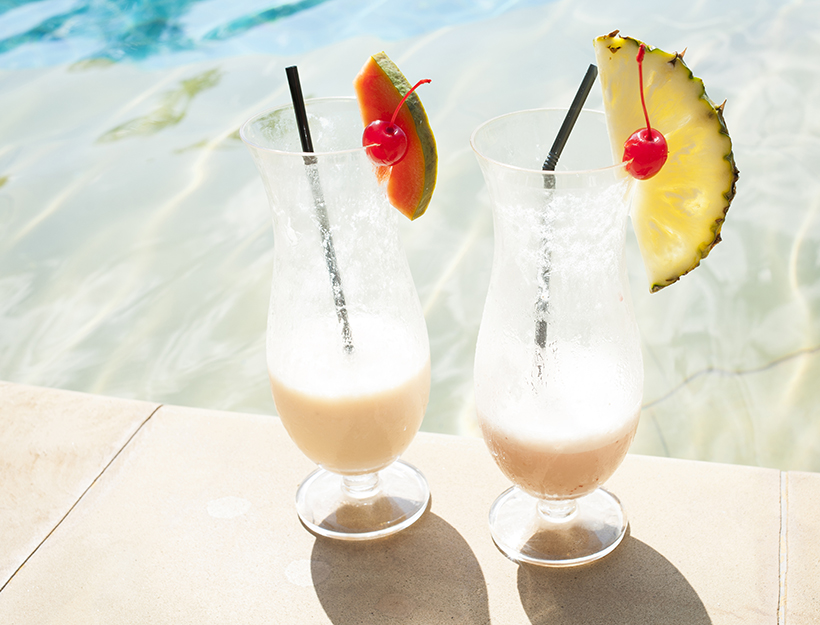 Photo by Brian Finke / Gallerystock
The Get-Out-of-Town Edit
Right now is prime time for an escape, whether your vacation vibe is snow bunny (après-ski) or snowbird (avoiding winter altogether). With an assist from goop fashion director Laurie Trott's mini edits below, our latest #goopshop addition, The Getaway Shop, aims to simplify the packing process no matter the destination.
Nº 1 Romantic Weekend
Jetting off to a seaside resort? Hunkering down for a staycation? Either way, this is your chance to luxuriate in as little clothing as possible. A great swimsuit—or bodysuit, if we're talking lingerie—is especially enticing under a slinky silk coverup.
Nº 2 Safari Adventure
In a nature-centric situation, you cannot do without these essentials: a straw hat-slash-visor (to keep the sun at bay), cotton khakis and a long-sleeve pullover (cool-yet-practical mosquito defense), and desert boots (they hold up and look great at the same time).
Nº 3 Tropical Holiday
If you're here, you're already living the dream, so you might as well dress the part: This graceful, pastel-hued, featherweight cotton dress transitions from beach to romantic dinner like, well, a dream! Practically speaking, the real winner is The Beach People's big, beautiful towel/blanket, complete with the Roundie—a chic leather carrying strap that literally takes a load off your back and frees up valuable beach-bag real estate.
Nº 4 Après Ski
A cold-to-cozy winter retreat calls for ease, warmth, comfort, and above all, effortlessness—tomboy-ish layers (a henley-style bodysuit, followed by flannel, and topped with a parka) do the trick. And for a luxe riff on normcore, best for stretching out by the fire, supersoft socks and fuzzy slides.
SHOP THE GETAWAY SHOP