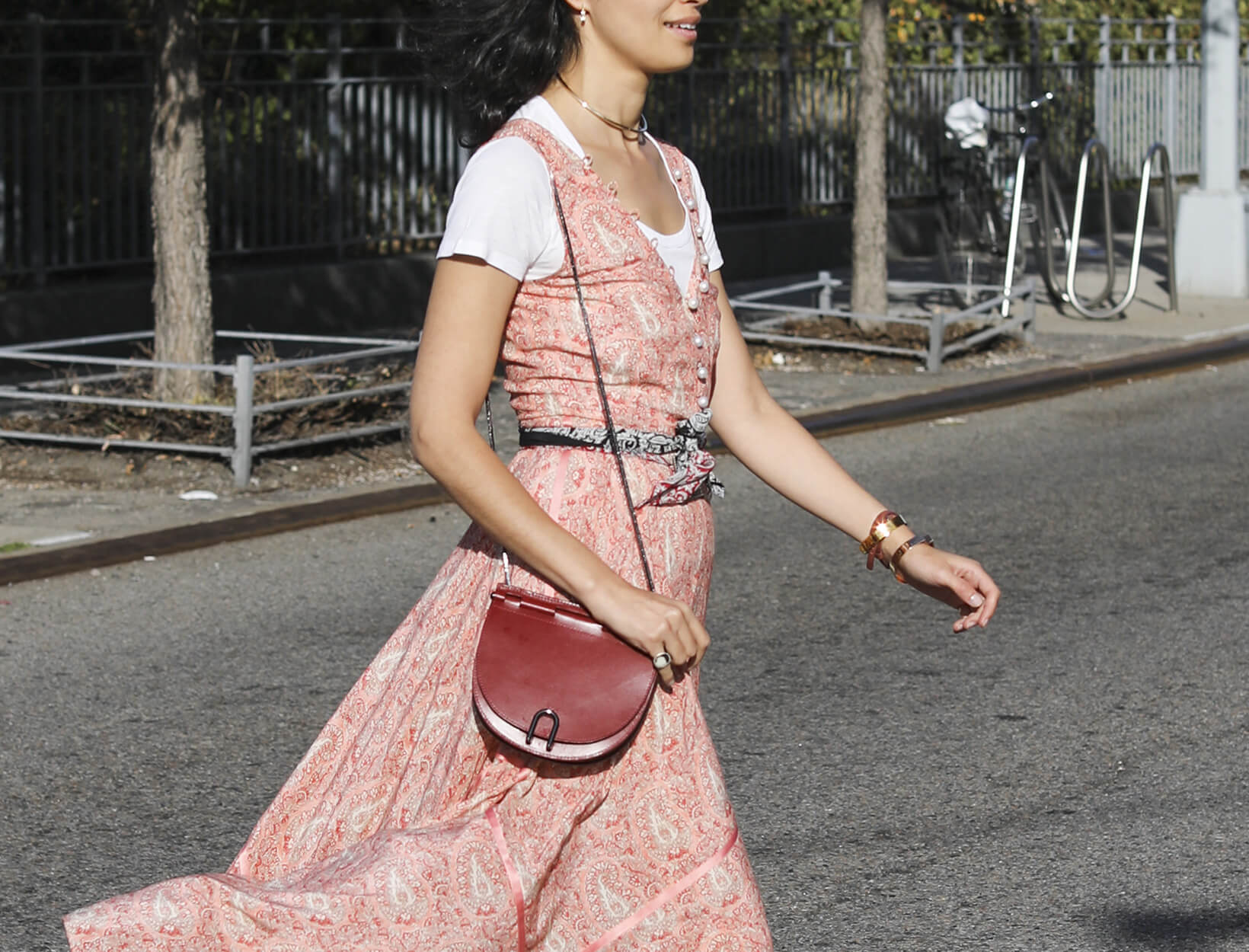 The Essential Spring Layering Guide
We're in that seasonal sweet spot when layering isn't so much a necessity as it is an opportunity play with depth and dimension: Everything from prints to ruffles to lace is fair game. Here, three styling tricks to work into your repertoire.
TEE + CARDI
Floral dresses and crisp low-tops are the bread and butter of a spring wardrobe: A neatly fitted tee layers especially well under a sleeveless, low-cut maxi, and a cardigan—whether draped over the shoulders or tied around the waist—is the perfect finishing touch.
BODYSUIT + JACKET
For a night out, pair a party bodysuit with menswear-inspired trousers and top with a ruffle-embellished jacket—it's a simple formula that with the right details (statement clutch, ankle-tie heels, crimson lip) results in a complex, sexy look.
CAMI + TEE
When a sheer, lacy camisole is simply too pretty to hide underneath it all, catapult it to centerpiece status by throwing it over a neutral tank. Complete the look with a floral-print skirt and strappy sandals in the same color family.