Photographs by Frances Tulk-Hart
Ahmed, who is known for reading multiple books at once, often pops into her neighborhood bookstore in Fort Greene for a dose of inspiration.
The Consummate Party Thrower on Finding Moments of Quiet amid the Noise
In partnership with our friends at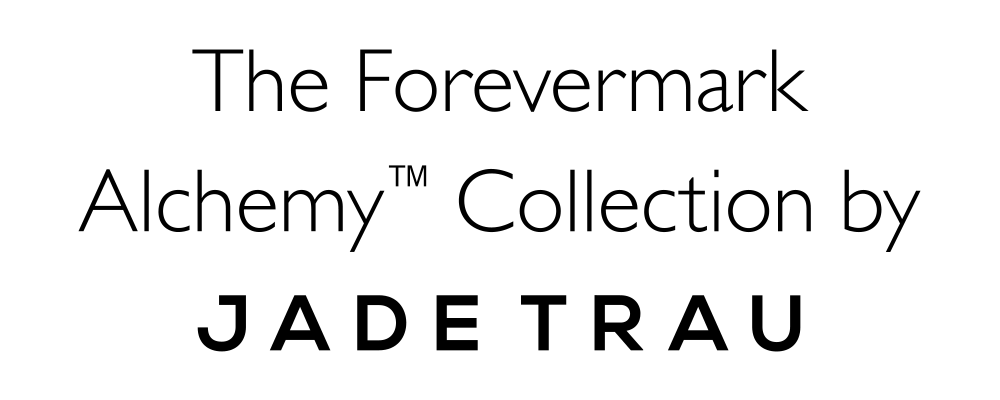 The Envoy
SAADA AHMED
OCCUPATION: Cofounder, Everyday People
CURRENT ADDDRESS: Fort Greene, Brooklyn
Characteristics: Creative, compassionate, intuitive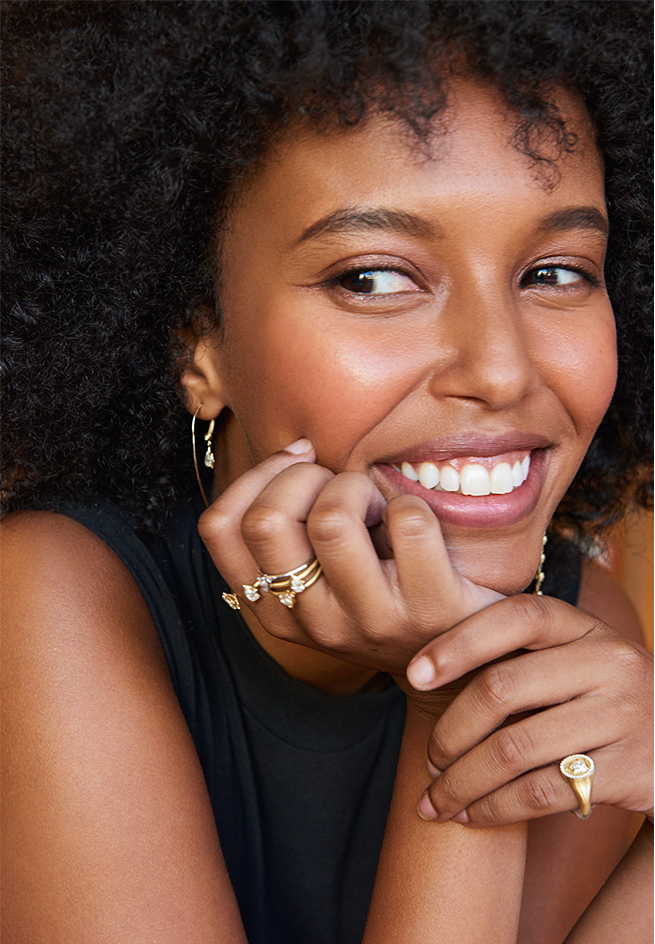 At goop, we love the idea of celebrating all types of women in their creative and entrepreneurial pursuits. This fall, we've teamed up with Forevermark to kick off the launch of the Forevermark Alchemy™ Collection by Jade Trau, which takes four classic diamond shapes and translates them into individual archetypes—the Maverick, the Sophisticate, the Envoy, and the Vanguard. To celebrate the collection, we reached out to four inspiring women, whom we admire as much for their creativity as for their spirit and commitment to their craft.
Saada Ahmed is a cofounder of Everyday People, a roving monthly party that combines her passion for social advocacy with her love of gathering people together. Her sensitive nature comes through when she talks about her latest project, Brothers & Sisters, a monthly salon for men and women of all ages and backgrounds. She's a true reflection of the Envoy, for her willingness to think outside of the box and encourage others to do the same.
Saada Ahmed understands that not everyone is good at striking up a conversation with strangers. "I wanted to create a place where different types of people could come together IRL, connect, and dance a lot," says Ahmed, a cofounder of Everyday People, a monthly day party that originated on New York's Lower East Side. She was clearly onto something. Since 2012, Everyday People's attendance has gone from 200 people to more than 1,000. In New York, they host events across Sunset Park, Bushwick, and Williamsburg. And every month, they're in LA for a residency
at West Hollywood's Le Jardin.
"I could spend hours in the bookstore. I am always reading multiple books at once. I'll collect vintage copies of Ebony, Essence, and Sepia magazines from the '60s, '70s, and '80s for inspiration, too."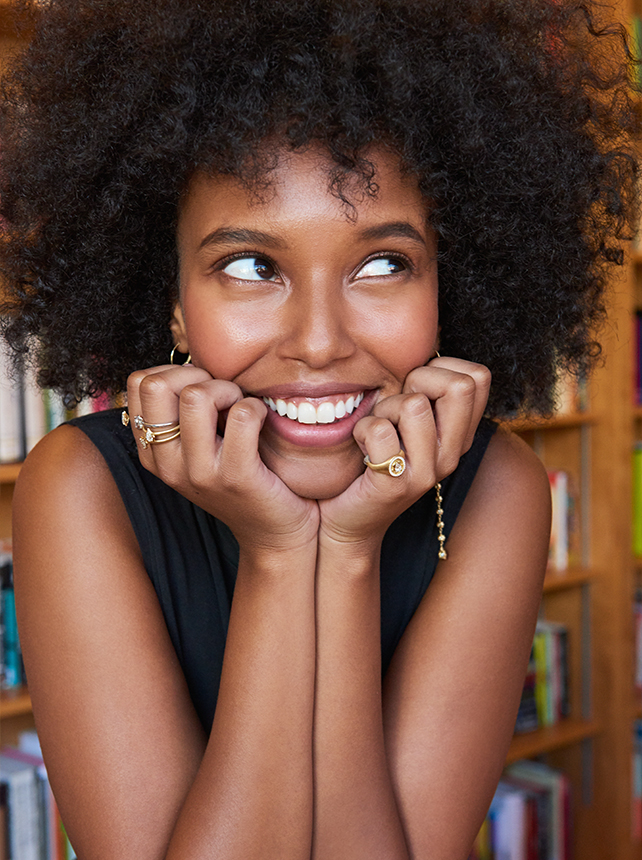 When your job is essentially playing hostess and chief dot-connector for a living, finding moments of solitude is crucial to keeping the creative juices flowing. "Travel is big for me. I need to get out of my comfort zone and take in different cultures," says Ahmed. When there's no time to take in a different culture, an escape comes in the form of a yoga class or a run through Fort Greene Park. "Sometimes the best thing I can do for myself is get out of my own head for a little bit."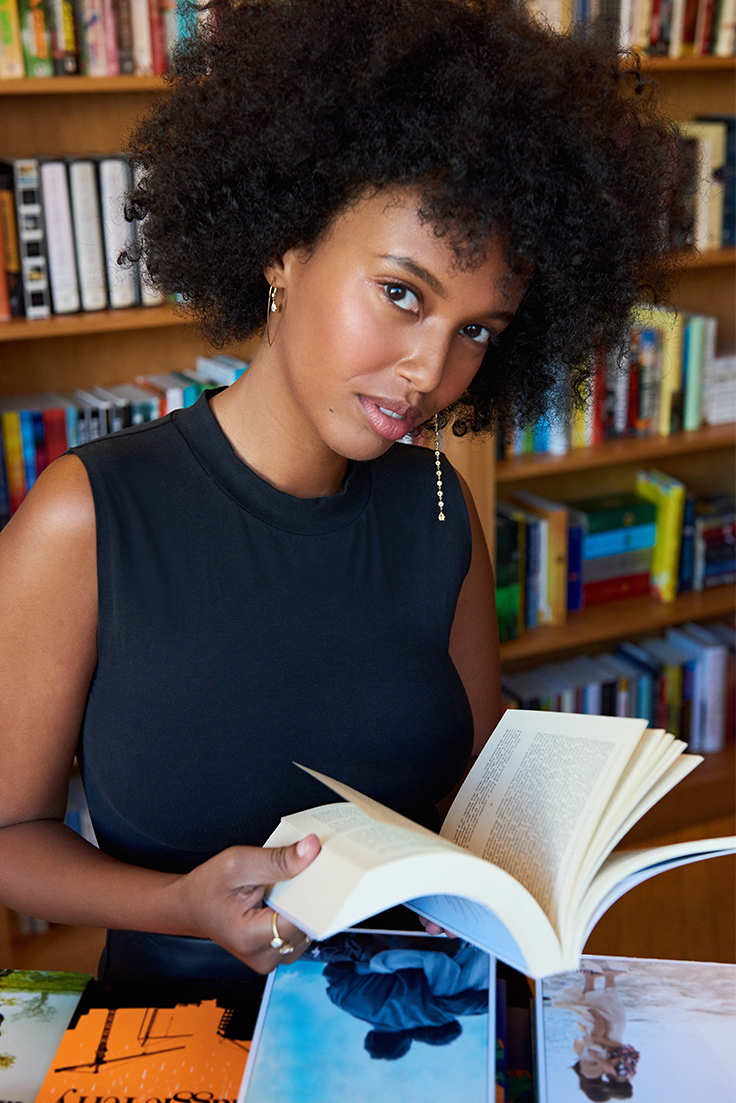 "What's great about the Envoy designs in the Forevermark Alchemy™ Collection by Jade Trau is that they're so delicate and easy to layer. The fluid shape of the pear-shaped diamond speaks to me because it reminds me of a teardrop. I like to go with the flow—I'm a water sign."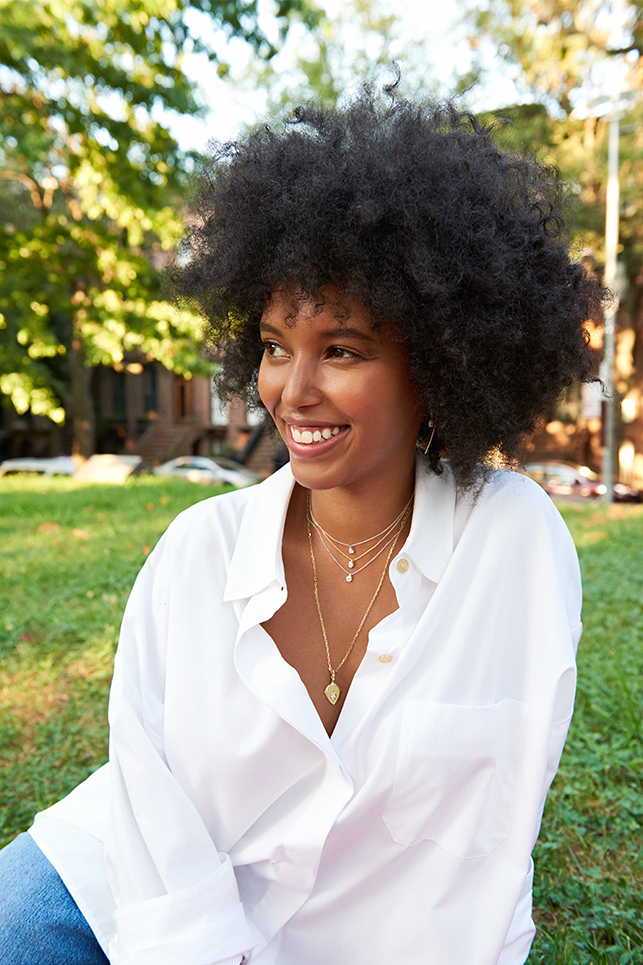 Meanwhile, Ahmed is showing no signs of slowing down: She recently started Brothers & Sisters, a monthly open forum that covers gender, sexuality, and politics. It's open to all ages. "I think of it as a remix to the Harlem Renaissance salons," she explains. "I want to create an offline dialogue in the community. A place where you can put down your phone and have a real, healthy debate."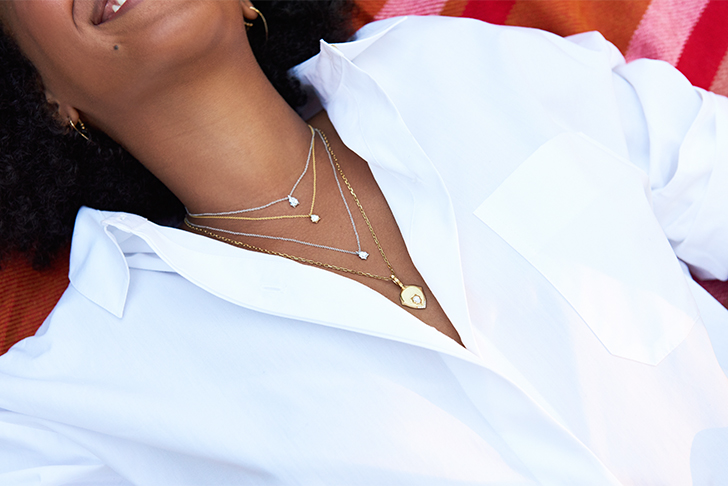 "Some of the best advice I've received is to believe in yourself. For a long time, I doubted my abilities and what I was capable of. Jumping in headfirst was the best thing I could do."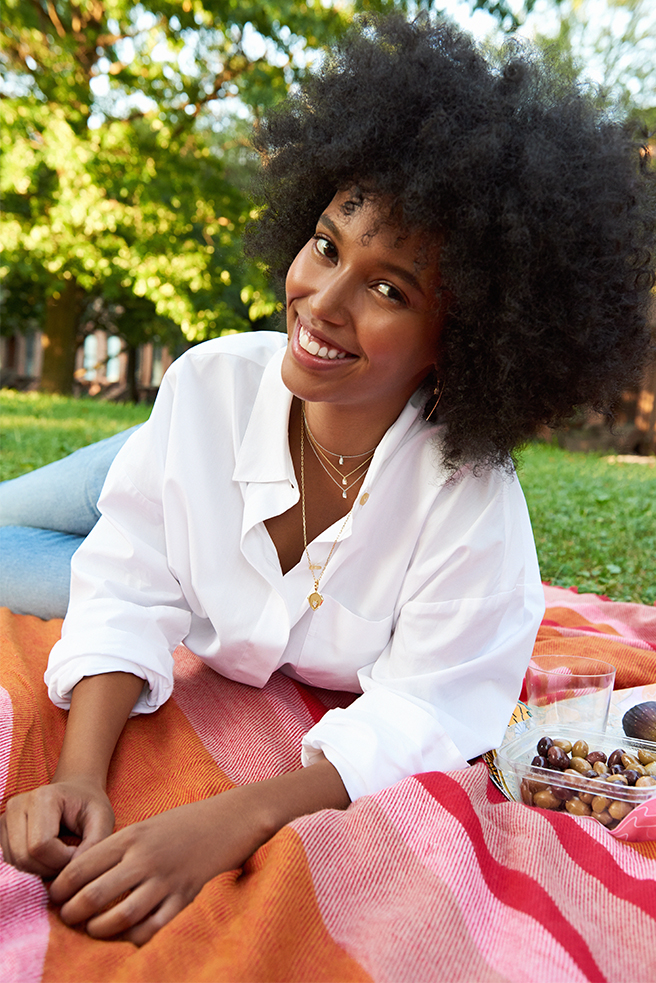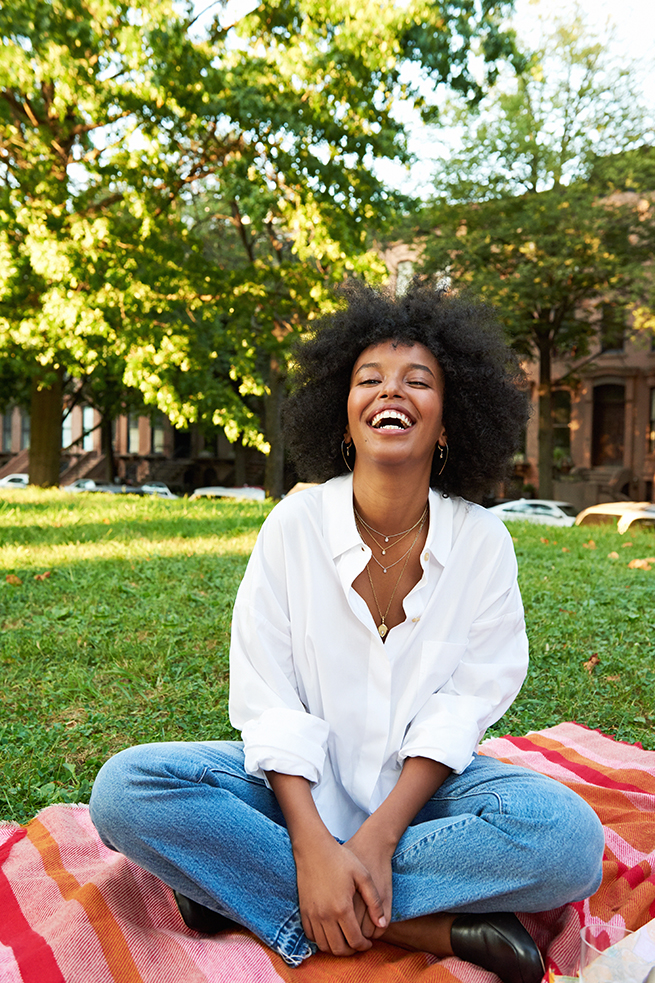 "Bringing people together comes naturally to me. I don't think it's something I realize I do, but I'm guided by my intuition. People are looking to create community."