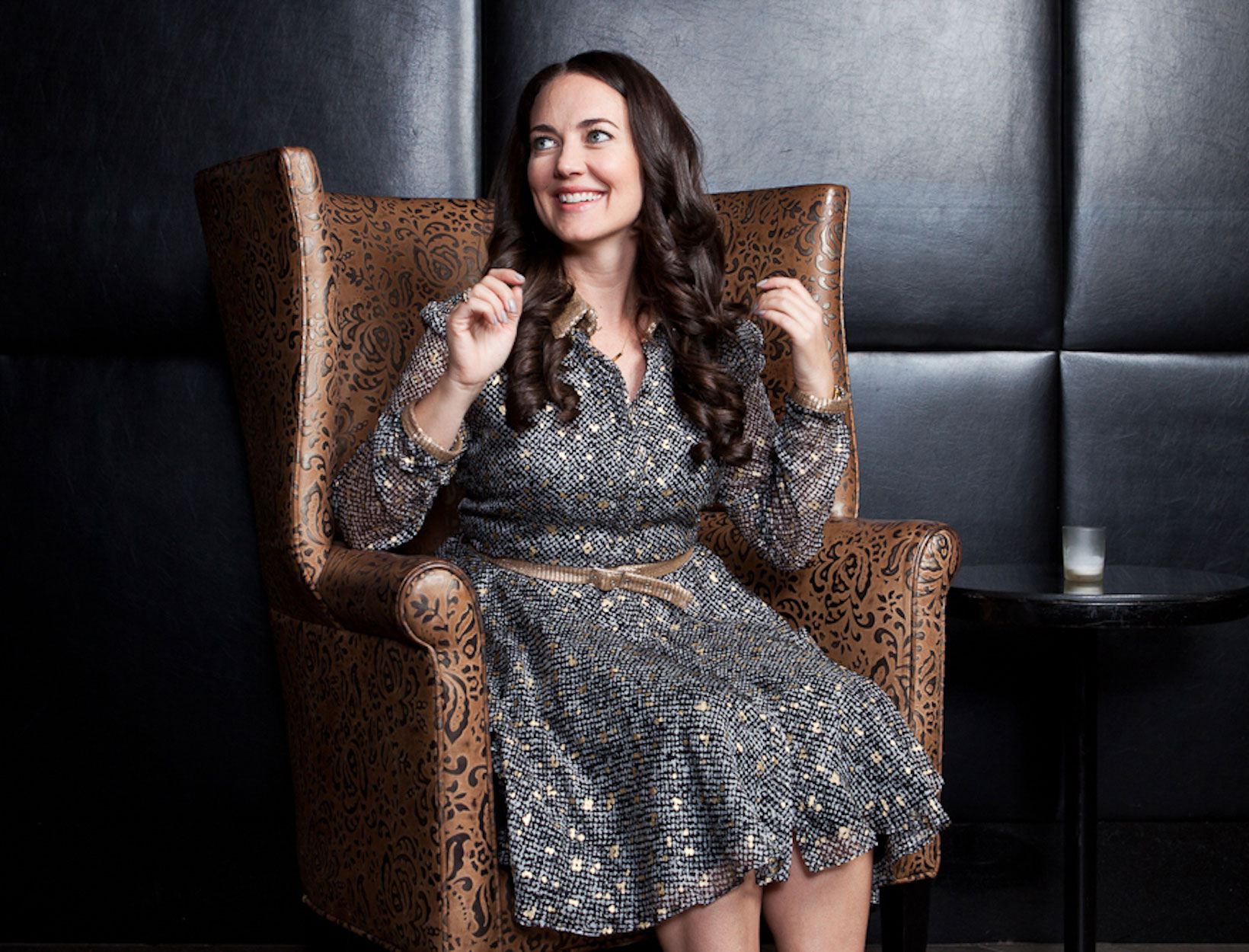 DAY IN THE LIFE
The CEO Taking Down Single-Use Plastics,
One Reusable Bottle at a Time
In partnership with our friends at

"What would you do if you could do anything?" Sure, it's a question that many of us have considered briefly—and then moved on. But when Sarah Kauss's mother asked her the question, Kauss thought about it, really thought about it, and then started a company. In 2010, she launched S'well, a line of stylish, reusable stainless steel bottles that are now sold in more than sixty-five countries around the world. Through collaborations with Liberty London, (PRODUCT) RED, and most recently, goop, the company now makes hundreds of patterns and colors.
As S'well's business continues to, well, swell, Kauss's responsibilities have also grown: She is now a mother (her son, Hudson, is four months old). "When my baby was born, I realized I need to be more present and less connected," she says. "This includes leaving the phone in a drawer outside his nursery to maximize quality time with him." We trailed Kauss for the day as she ping-ponged around the city and asked her about the best part of owning her own business ("being able to take risks that sometimes reap amazing rewards") and the secret to staying humble (keeping a journal).

6:45AM

I prefer to have a moment in the morning to get centered and ready for the day. I'll give my four-month-old, Hudson, a snuggle; drink a coffee; eat two soft-boiled eggs; and skim The New York Times. I'm on my way to the office at 8 a.m.
8:45AM
9:30AM

I'll kick the day off with an all-team, thirty-minute powwow at S'well HQ for departments to share updates, challenges, successes. My management style is pretty hands-on. While I don't touch everything, I appreciate having the opportunity to have visibility into all facets of the business.

"The best part about S'well is that every day is different. One constant, though, is that my days are filled with meetings. I'll meet with retailers and the design team and attend business reviews."
12:30PM

Order in. It's always a salad from by CHLOE.
1:30PM

Head to Bloomingdale's on 59th Street and Lexington Avenue to discuss future collaborations and in-store activations with the team. We'll walk through the S'well section. I wish I had time to shop the shoe department.

"We've established a no-meeting policy at S'well on Friday afternoons to give the team a chance to play catch-up and reset before the weekend."
3:30PM

Head back down to the Flatiron district to take an interview at Patisserie Chanson.

5PM

Sit at my desk for a few minutes to regroup on emails and have last-minute conversations for the day. Our office is an open-seating floorplan, and my desk is right
in the middle of it. I always encourage the team to pop
by and chat about a new idea or initiative or just catch up.
7PM

Drinks and dinner with a friend at ABC Kitchen, or back to the house for baby baths and a home-cooked meal.

9PM

One quick look at email and unfinished business, and then shut down for the day.
10PM

Winding down at the end of the day isn't always easy. I keep a five-year journal that I write in each night before bed. I've always been a fan of journaling and often find myself suggesting it to others. It helps keeps me humble and motivated, showing me how far I've come and giving some inspiration of where I could go.
Sarah's Picks