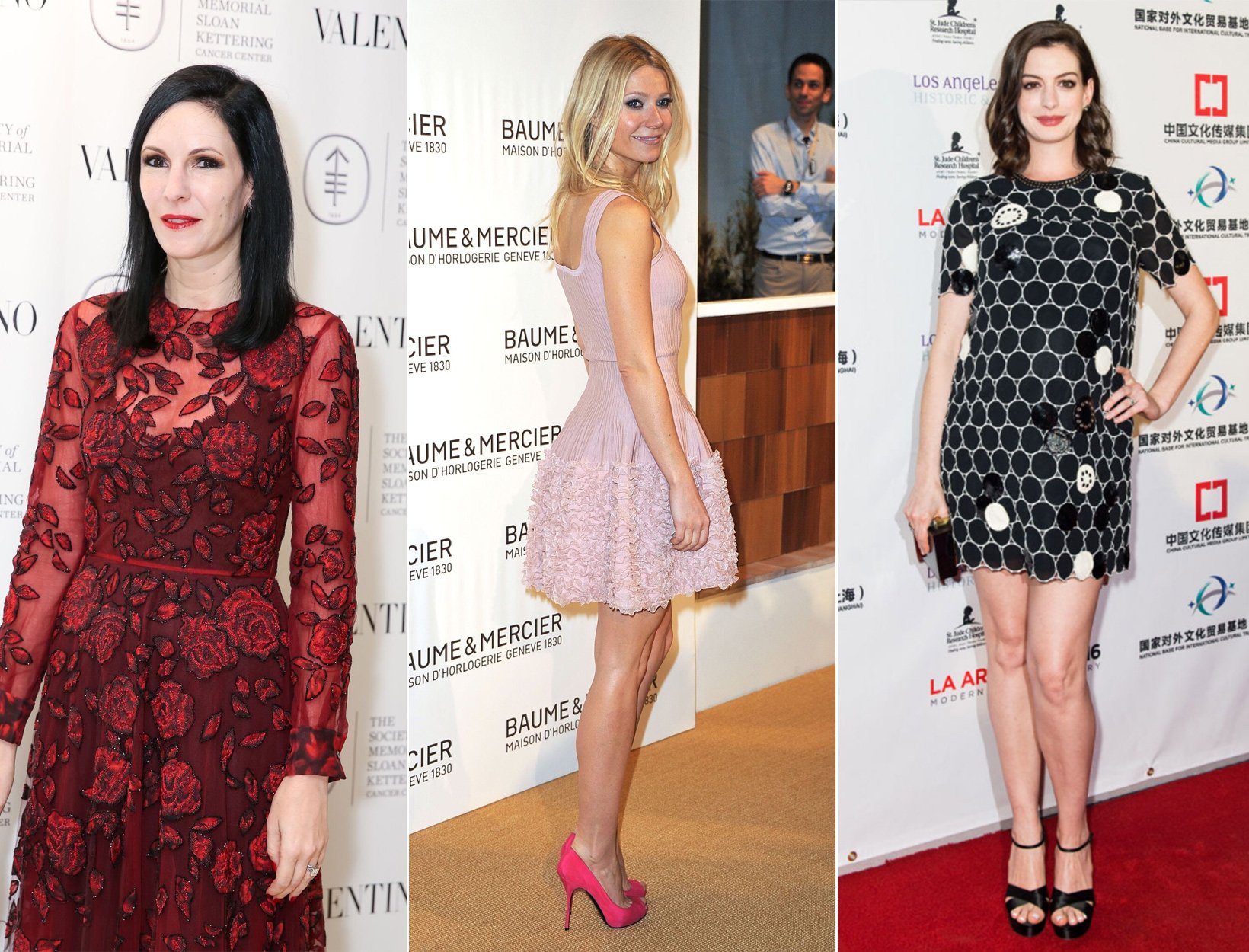 The Annual goop Celebrity Closet Sale
The Annual goop Celebrity Closet Sale is something we've come to look forward to months in advance—and not just because it's the equivalent of raiding some of our favorite ladies' wardrobes, but because it serves as excellent motivation to Marie Kondo the heck out of our own. This year, our generous participants parted ways with pieces that all feel especially personal in different ways. Anne Hathaway donated two dresses she wore during her pregnancy and a Givenchy gown customized by Riccardo Tishi; and Lena Dunham gifted a pair of Michael Kors platform lace-ups from the designer himself, along with two beautiful Miu Miu pieces. Drew Barrymore, who's book Wildflower recently came out in paperback (just in time for beach-reading season), gave us a treasure trove of accessories and the perfect everyday outfit. Stylist-slash-designer, Rachel Zoe, sent some favorites from her namesake collection while jewelry maven Jennifer Meyer put together a dream going-out outfit, complete with a Prada heels-and-clutch combo and one of her iconic diamond necklaces. Our favorite funny girl Jill Kargman raided the Odd Mom Out costume department to send us pieces she wore on-screen, and finally, GP parted with several dresses (and one amazing jumpsuit) that have walked the red carpet, plus a pair of Jimmy Choo heels Pepper Potts wore in Iron Man 3, among other gems. (A special shout out goes to the miracle workers at Effrey's for making gently-loved pieces look like new.)
As in years past, proceeds from the sale are going to two amazing children's charities. Long-time goop favorite DonorsChoose continues to make an enormous difference in the experience of teachers and students in our country's under-funded public schools; meanwhile, Children's Rights has been protecting children in foster care for more than twenty years now (more on each below). We're humbled to contribute to both.
Anne Hathaway
Drew Barrymore
Gwyneth Paltrow
Jennifer Meyer
Jill Kargman
Lena Dunham
Rachel Zoe
Get to Know These Amazing Charities

Founded in 1995 by long-time Civil Rights attorney, Marcia Robinson Lowry, Children's Rights was born out of the basic fact that children in the foster care system have no voice, and little in the way of protection and representation. While some kids flourish in loving homes, others are often torn apart from their siblings, and placed in dangerous situations where no one is safeguarding their future. It may seem backward, but Children's Rights sues states to win more resources for these often neglected and abused kids, including lower social worker-to-children ratios and other essentials, like access to food, healthcare, and education. As the organization explains, "Children's Rights uses the law to hold governments accountable and defend thousands of kids when foster care systems fail. We have secured court orders mandating top-to-bottom child welfare reform in more than a dozen states."

DonorsChoose is a groundbreaking non-profit that enables public school teachers to crowdsource funds for their classrooms directly from the public. In 2000, Charles Best, a former Bronx public school teacher founded the innovative platform, after dipping into his own pocket to outfit his classroom with the barest of essentials–a standard practice for teachers in areas of need. Today, DonorsChoose helps teachers in more than half of America's public school enrich their students' education, whether it's through pen, paper, and textbooks, cooking classes, or field trips to the science museum and tickets to the opera. Teachers submit their classroom needs and desires, and donors can look through the requests and fund their asks directly. It's pretty amazing, making it no surprise that DonorsChoose has moved more than $400 million in donations through the public school system since it launched.