From St. Moritz to Zermatt: A Swiss Skiing Itinerary
Published on: February 16, 2023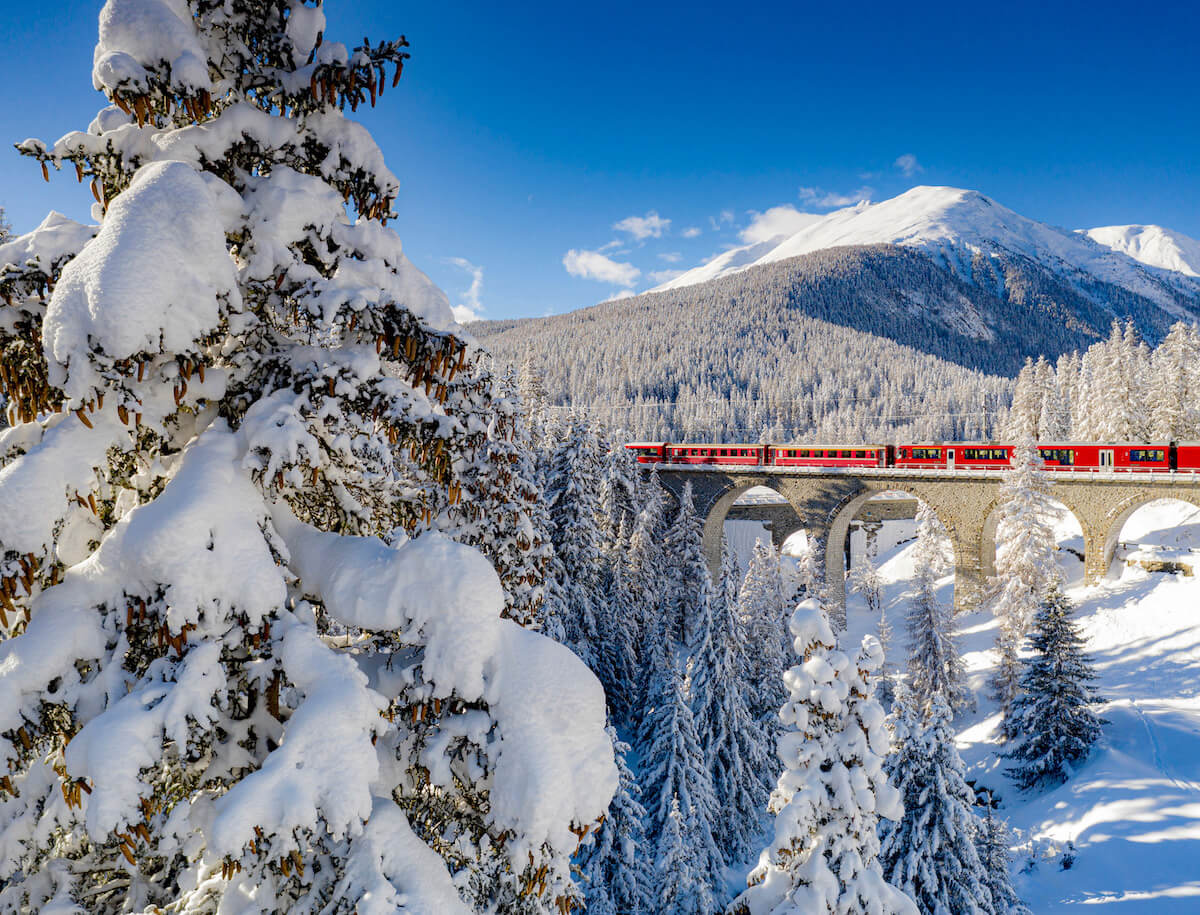 St. Moritz has always seemed like the ultimate ski vacation: great food scene, even better people-watching, and a sunny Slim Aarons–esque vibe with a backdrop of snow-dusted chalets. Zermatt—a quaint village with stunning views of the Matterhorn—looked equally charming. I'm happy to report that neither town disappoints. To get between the two, I took the scenic route—an eight-hour train called the Glacier Express—though if you'd prefer a more direct option, it's about five hours by car. More on that below, in my seven-day Swiss itinerary.
ST. MORITZ
WHERE TO STAY
Checking in to the Kulm Hotel is sort of like time traveling, in the best way. It opened in 1856 (it's said to be the birthplace of winter tourism in St. Moritz), and the lobby and restaurants retain that old-world charm—all coffered ceilings and handsomely upholstered walnut furniture. But the rooms have been remodeled with modern creature comforts, like soft, fluffy beds to sink into after a long day on the slopes; heated bathroom floors; and ample closet space (skis, boots, and helmets can be kept in the ski lockers by the entrance). The mix of old and new makes for a pretty idyllic setting.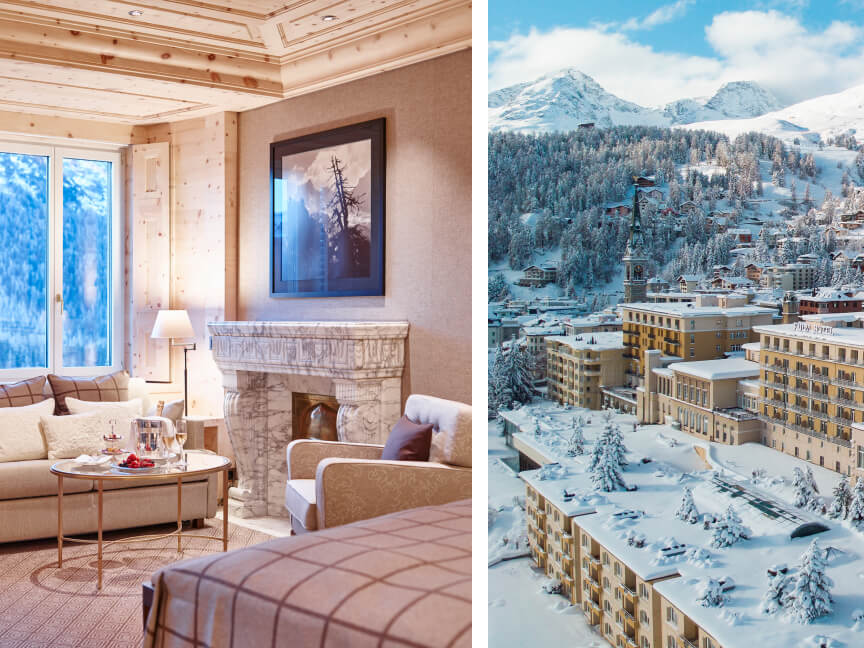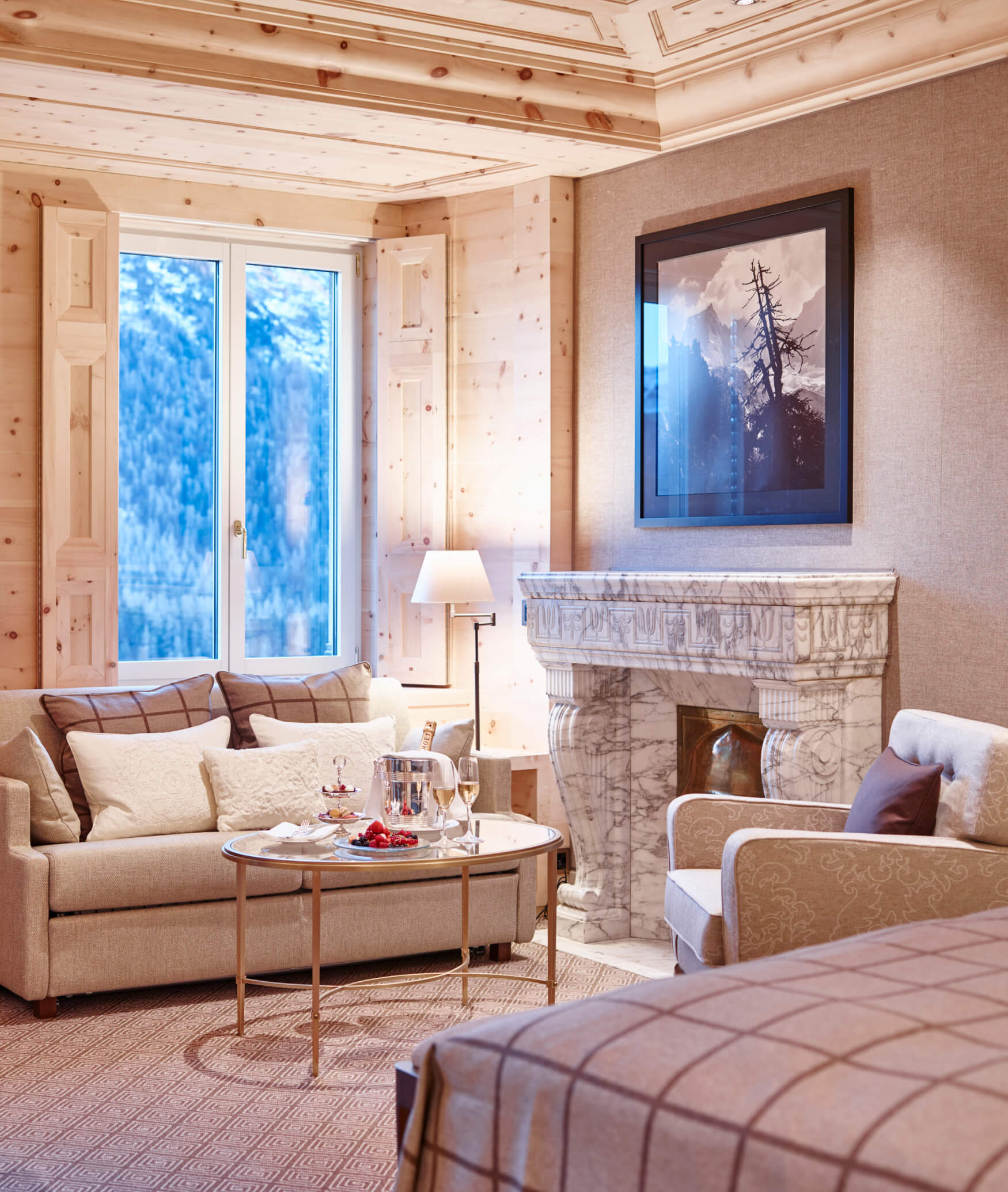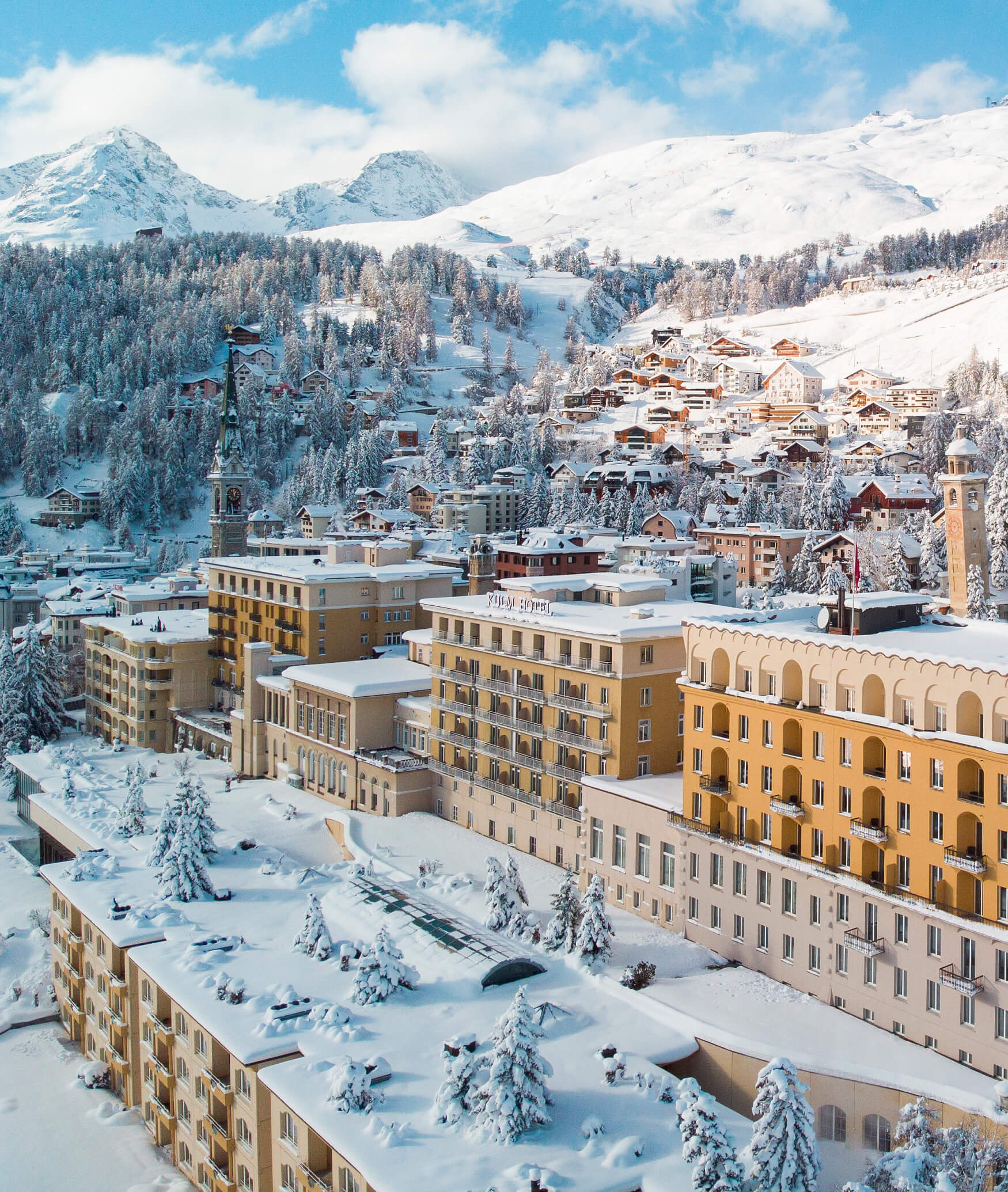 WHERE TO EAT
Stop for lunch at the newly renovated Kulm Country Club, where chef Daniel Müller serves up Italian-Mediterranean cuisine with Asian influences (I highly recommend the tuna tataki). For a casual dinner, Chesa Veglia pizzeria is a cute chalet-style joint complete with checkered tablecloths, wooden chairs, and an upstairs seating area where you can peer down and see the original stone oven in action. Langosteria's newly opened ski-in, ski-out location offers the fresh fish and seafood you'd expect, plus a special caviar-topped baked potato—part of the group's collaboration with Caviar Kaspia.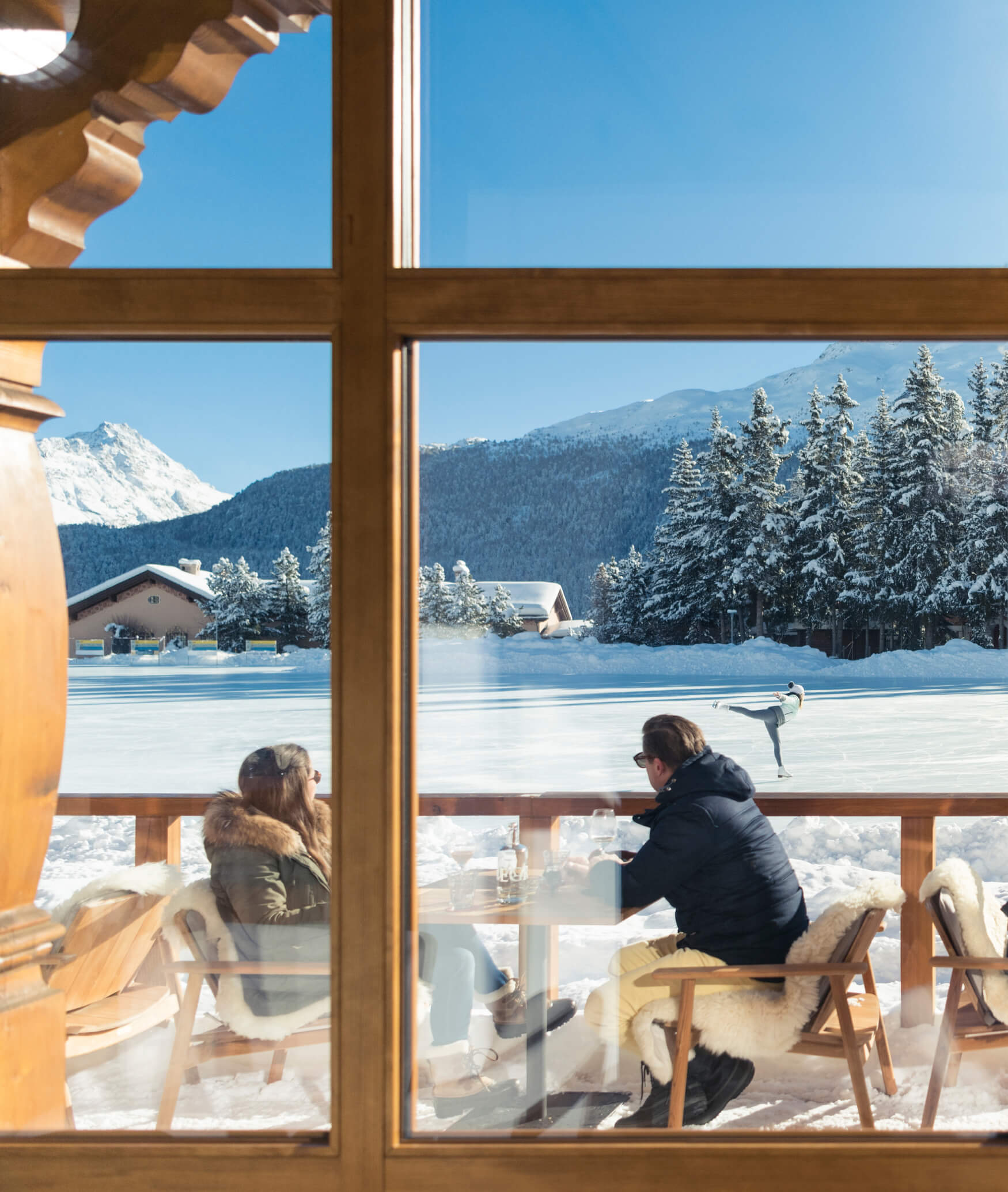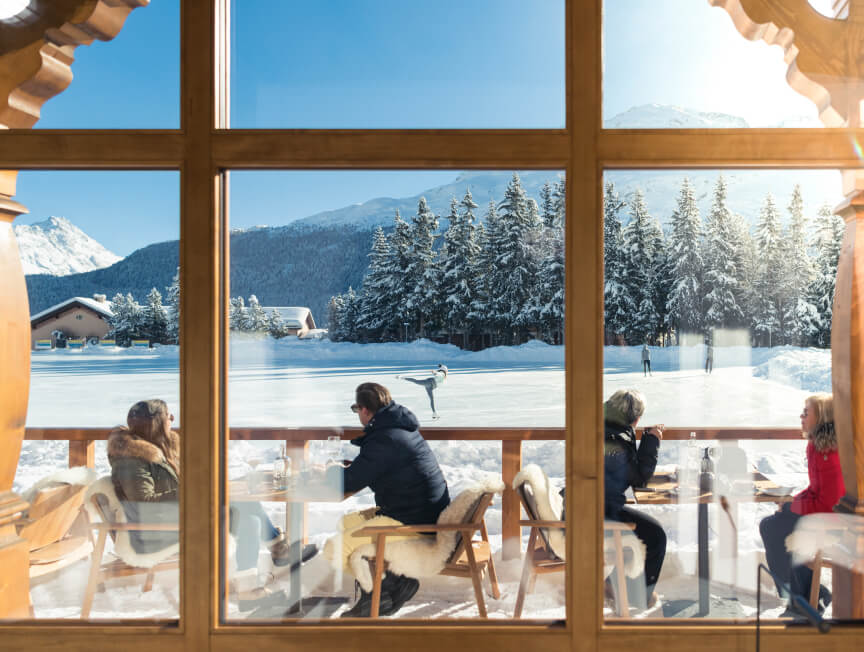 WHERE TO SKI
Corviglia is the most accessible option: Every 20 minutes, Kulm Hotel offers a shuttle that takes you into St. Moritz village, where you can catch the funicular that will take you up the mountain. There, you'll find groomed runs for any level from beginner to advanced, plus lots of places to stop for food or drink. Paradiso—with its spectacular views, expansive outdoor deck (which, on bluebird days, is typically bumping with house music), and high-low offering of oysters, fondue, and burgers—is a popular stop for skiers.
Corvatsch is a bit more of a trek (about a 25-minute drive plus a couple of cable cars) but well worth it. It has steeper, more challenging runs, like the famed nine-kilometer Hahnensee run, and breathtaking views of the Engadin lakes. The only downside is it's easier to get lost (we did). The Kuhstall is a cozy place to refuel; it's a former alpine cowshed tucked into a run on the outskirts of the resort, with long candlelit tables and amazing pasta and chocolate cake.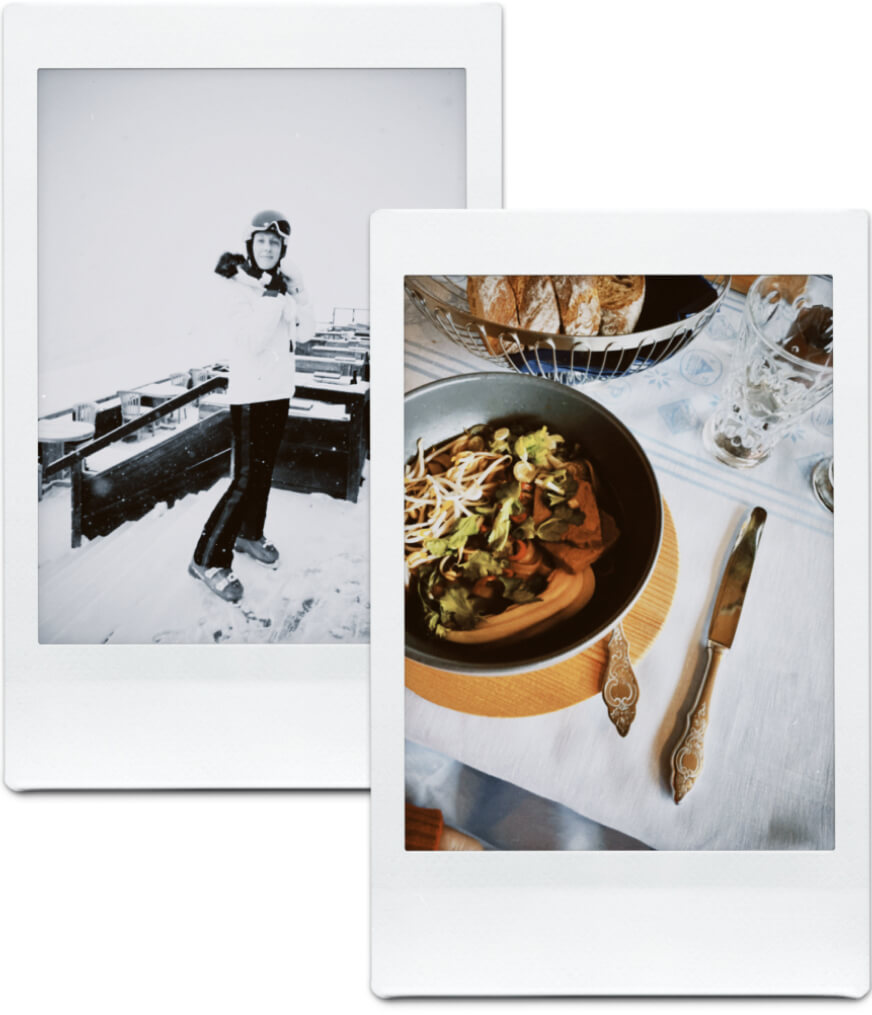 ABOVE: Me, on not a very paradise-like ski day at Paradiso. RIGHT: My pho dish at Paradiso.
GLACIER EXPRESS
If you need a down day, the Glacier Express is a great way to get from St. Moritz to Zermatt. Choose a window seat and enjoy the scenery whizzing by; highlights include the Landwasser Viaduct (a single-track six-arch curved limestone railway) and the snow-blanketed Oberalp Pass, which looks about how I imagine the North Pole does.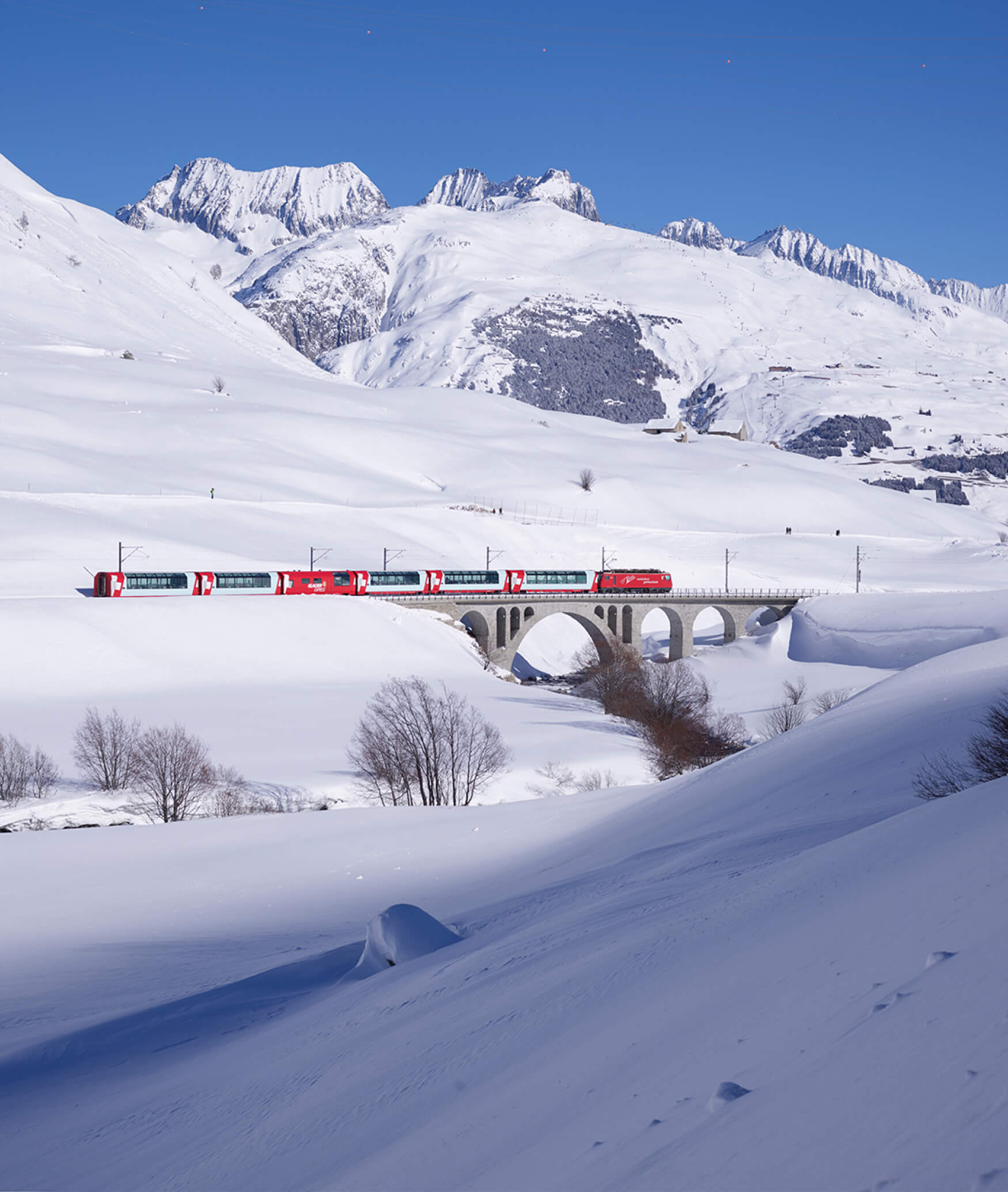 ZERMATT
WHERE TO STAY
Built on a rock shelf overlooking the town, The Omnia redefines mountain lodging with warm, modern, not-at-all-rustic white-oak interiors and an emphasis on exceptional service (everyone, from the front desk clerk to the restaurant staff to the hotel manager, is so helpful). The rooms have a minimalist aesthetic but are surprisingly efficient; initially I was a bit worried about where our three suitcases of ski clothes would fit, but after we unpacked, everything had a place. The best part, though? Our Matterhorn-facing balcony.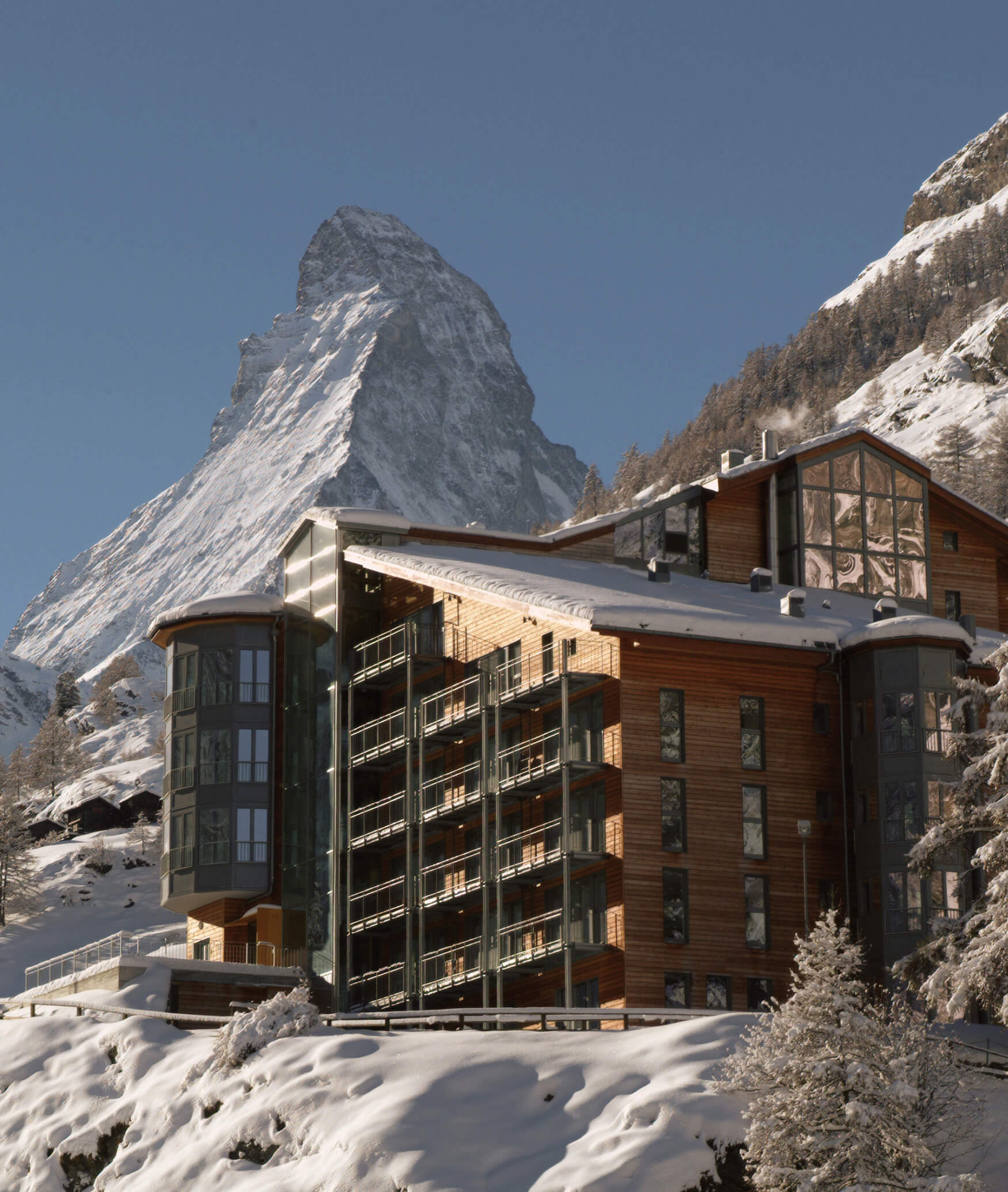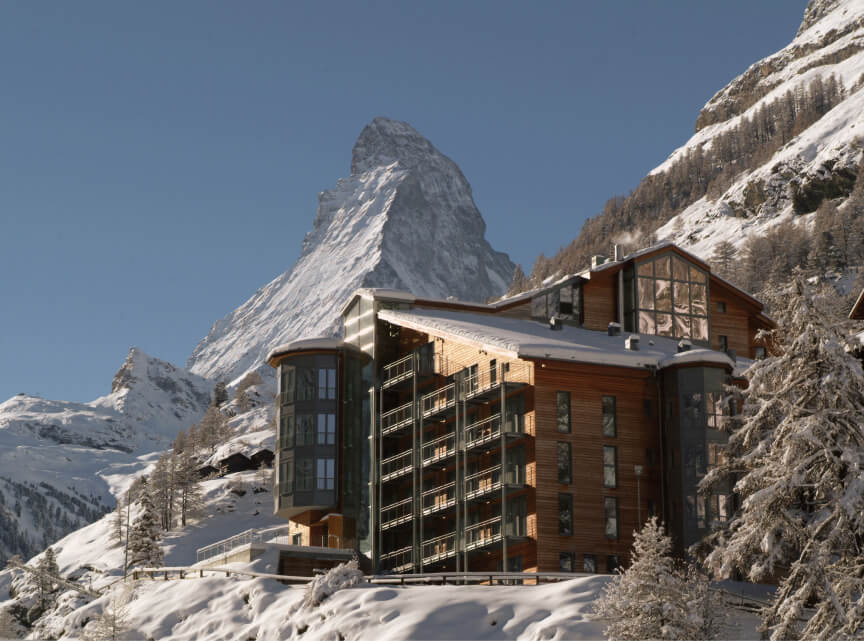 WHERE TO EAT
The Omnia's menu is mainly vegetarian-focused (though you do have the option to add fish or meat to any dish). If you're looking for something a bit heartier and you're not opposed to going off-site: Le Chalet da Giuseppe is like walking into your Italian grandpa's Swiss vacation home—you're greeted with flutes of champagne, a lively crowd, and tables so close, you'll end up making friends with your neighbors by the time the dessert cheese arrives.
BOTTOM: RIGHT: Our dessert cheese at Da Giuseppe.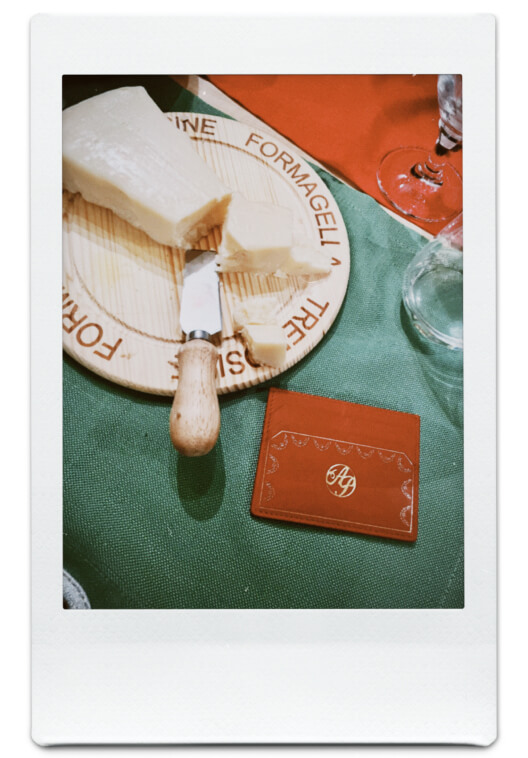 WHERE TO SKI
Start up the Matterhorn Glacier Paradise tram early, then make your way down the mountain and cross over to Sunnegga (this will take you a few hours). Break for a leisurely lunch at Chez Vrony, which has majestic views of the Matterhorn. Be sure to take advantage of the sunbeds on the terrace—I suggest curling up with a wool blanket and a hot chocolate—before heading back onto the slopes.
FAR LEFT: My selfie with the Matterhorn. LEFT: The aforementioned views.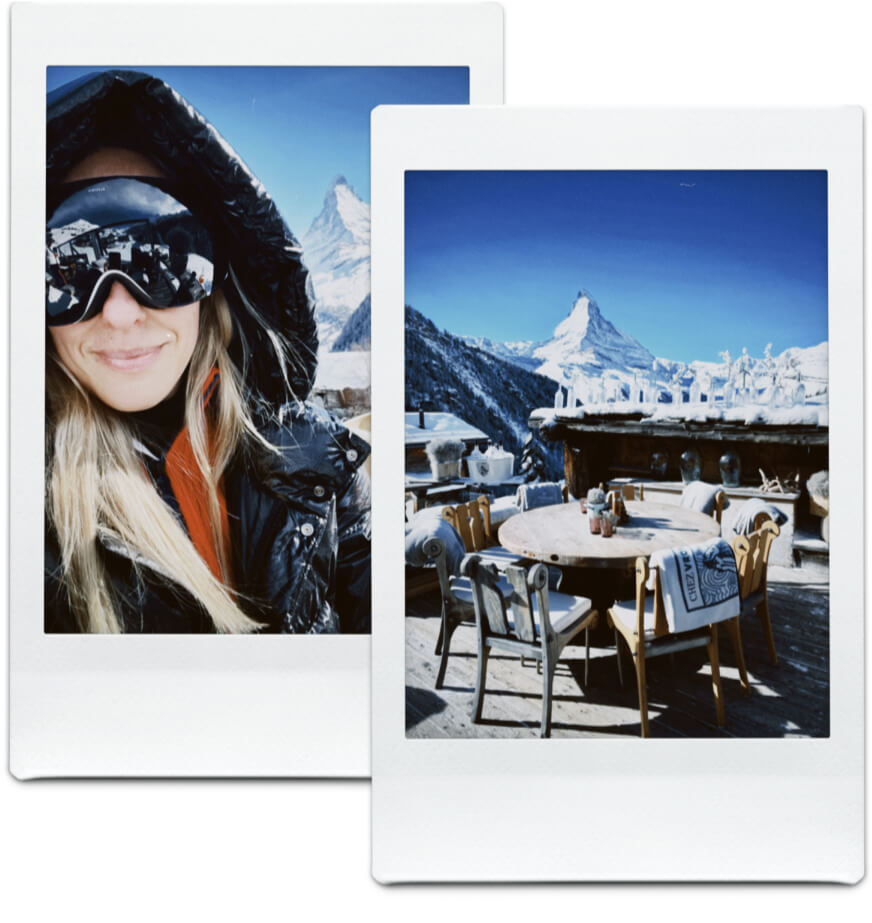 LAST STOP: SPA DAY AT THE DOLDER GRAND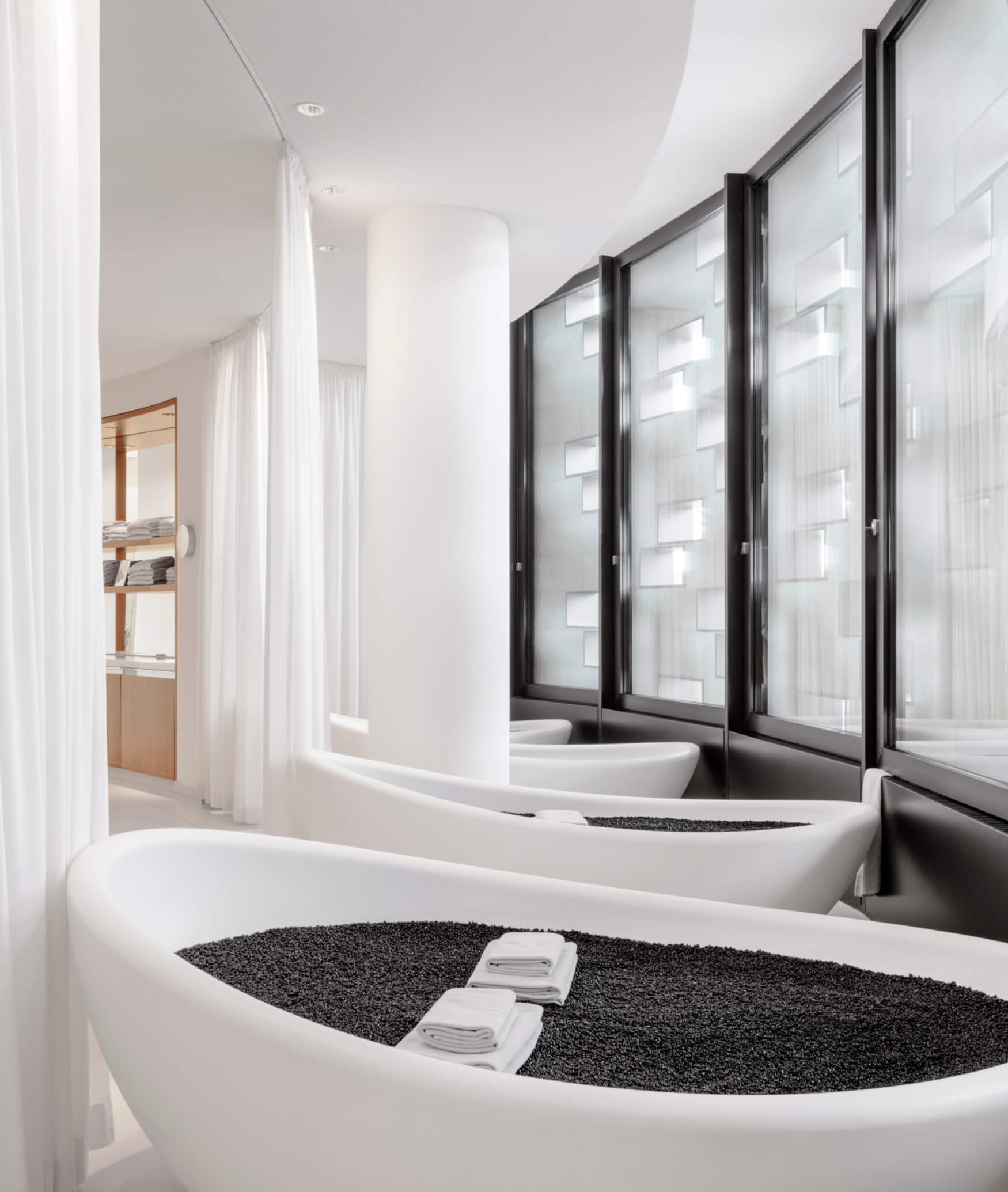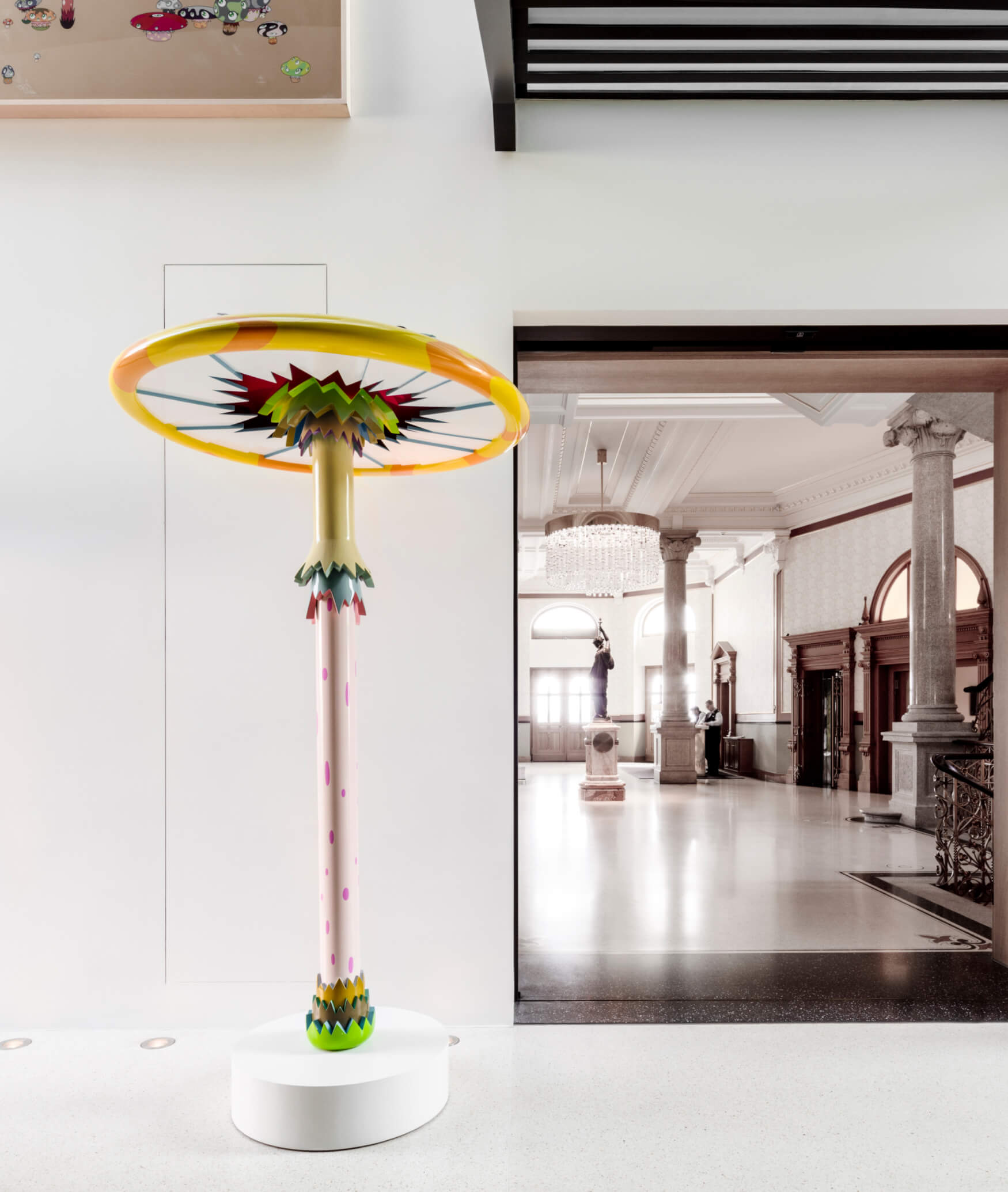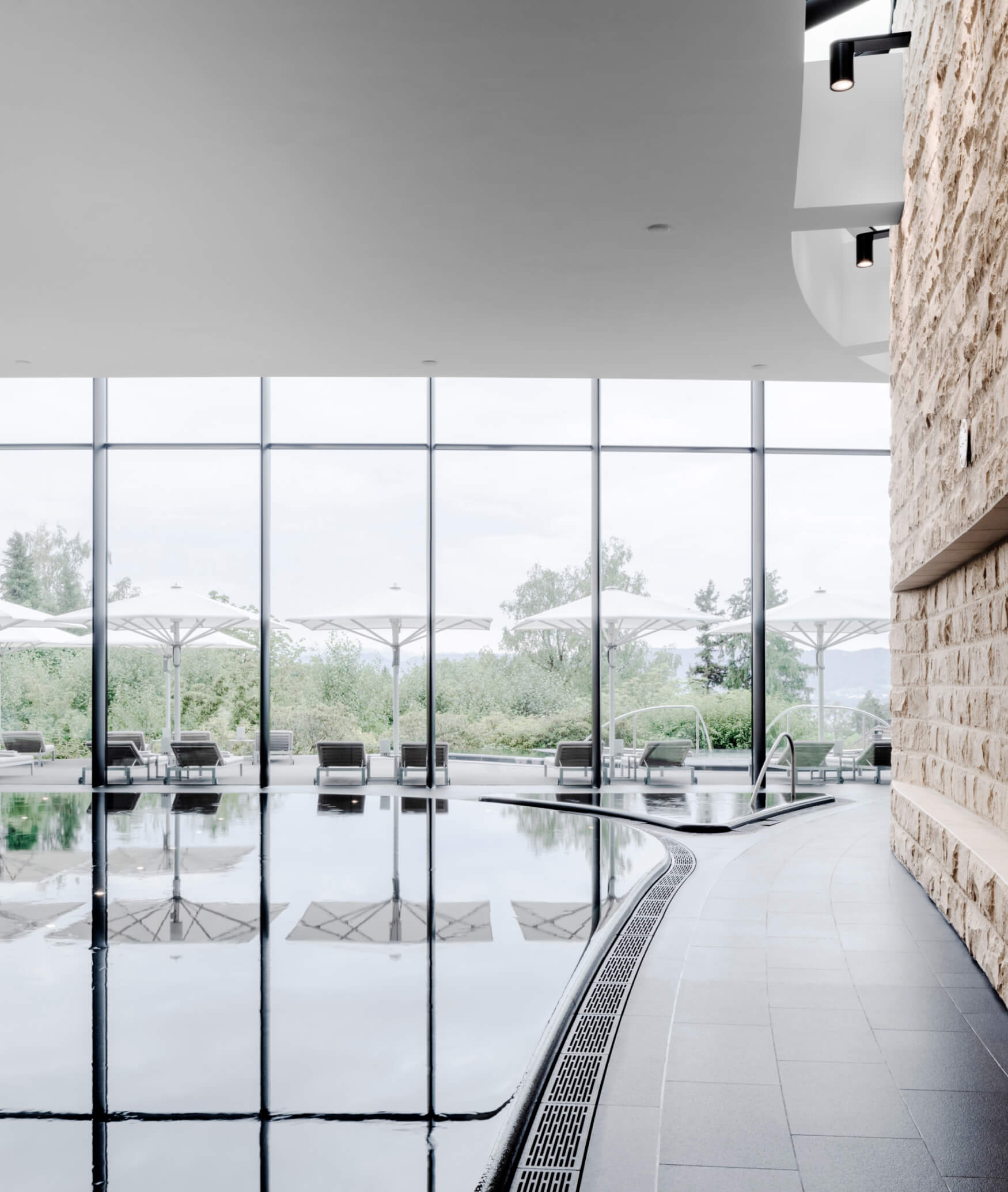 If you can afford to tack on an extra day or two, do it for the Dolder Grand. Just 20 minutes from the Zurich airport, the contemporary hotel has two standout factors: the art (I'm talking Takashi Murakami, Mel Ramos, and Duane Hanson pieces from the owner's personal collection everywhere you look) and the spa. It's one of the biggest I've ever seen, with a large glassy swimming pool, indoor and outdoor whirlpools, saunas and steam baths, a sanarium, pebble loungers, and a plethora of rooms (meditation, workout, treatment—you name it). It's the kind of place where you can easily spend a full day—and they're open late, which is nice if you're there for only a night.
Last stop before checkout: breakfast. There's an assortment of healthy juices and smoothies, acai bowls that rival the ones in LA, and chia puddings and yogurts, as well as more savory options—all served in what feels like a modern art gallery with bright daylight streaming in.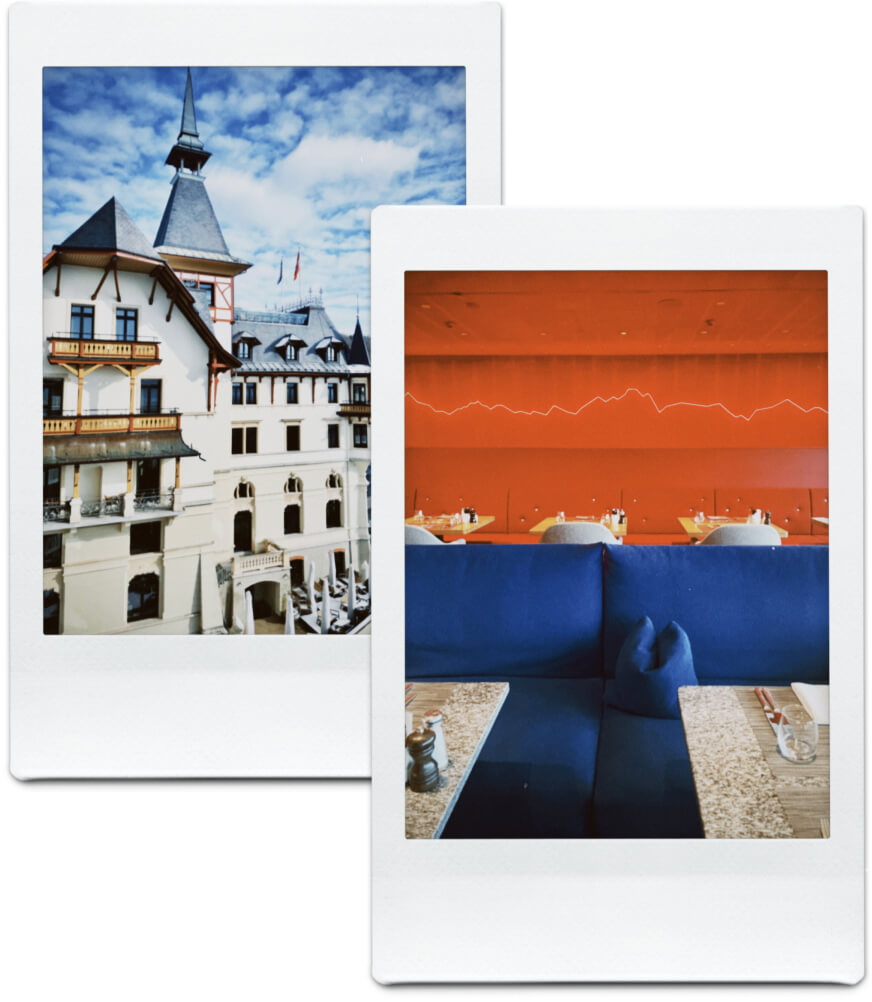 ABOVE: The view from my room in the spa wing. RIGHT: The breakfast room at the Dolder Grand.
PACKING LIST
SKI GEAR
Everything is bulky, so a less-is-more strategy really helps here. I definitely recommend renting boots, skis, and poles at the ski hill to avoid any schlepping or waiting at the airport for oversize luggage. (Note: If you do decide to bring your own gear, it travels for free with Swiss Airlines—but it won't be easy to haul onto the Glacier Express.)
For this trip, I packed my usual base—a merino turtleneck and leggings that were thick enough to wear to breakfast without anything over them—plus a few Alps & Meters pieces, which were w-a-r-m (and I've tried a lot of ski clothes in my life). Oftentimes you'll sacrifice form for function, but that was not the case here. The red knit had a great slim shape, the pants had a flattering leather stripe from waist to foot, and the quilted down jacket had a cute shearling-lined hood that fit over a helmet for when I really needed to bundle. Everything from Alps & Meters comes with a lifetime warranty on durability, making them true investment pieces. Last but not least, I have to shout out these Hestra touch-point gloves, which let me text without exposing my bare hands to the cold, and this full balaclava (not cute but necessary).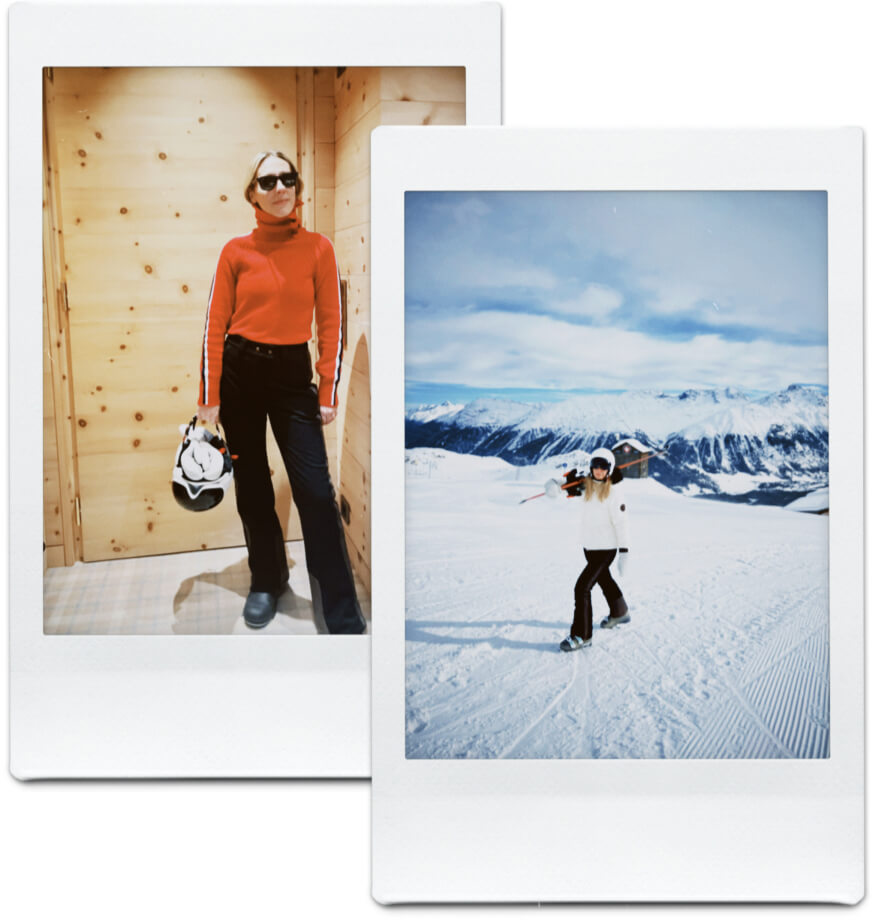 Decked out in Alps & Meters.
APRÈS CLOTHES
I allowed myself three sweaters—a printed one, a fashion one, and a good-for-travel one—and then built my outfits around those. Thick knits and high necks call for something around your face, hence the earrings. Any shoes I brought had to be able to handle a snowy walk to dinner. I also threw in some Swiss-dot tights to layer under pants.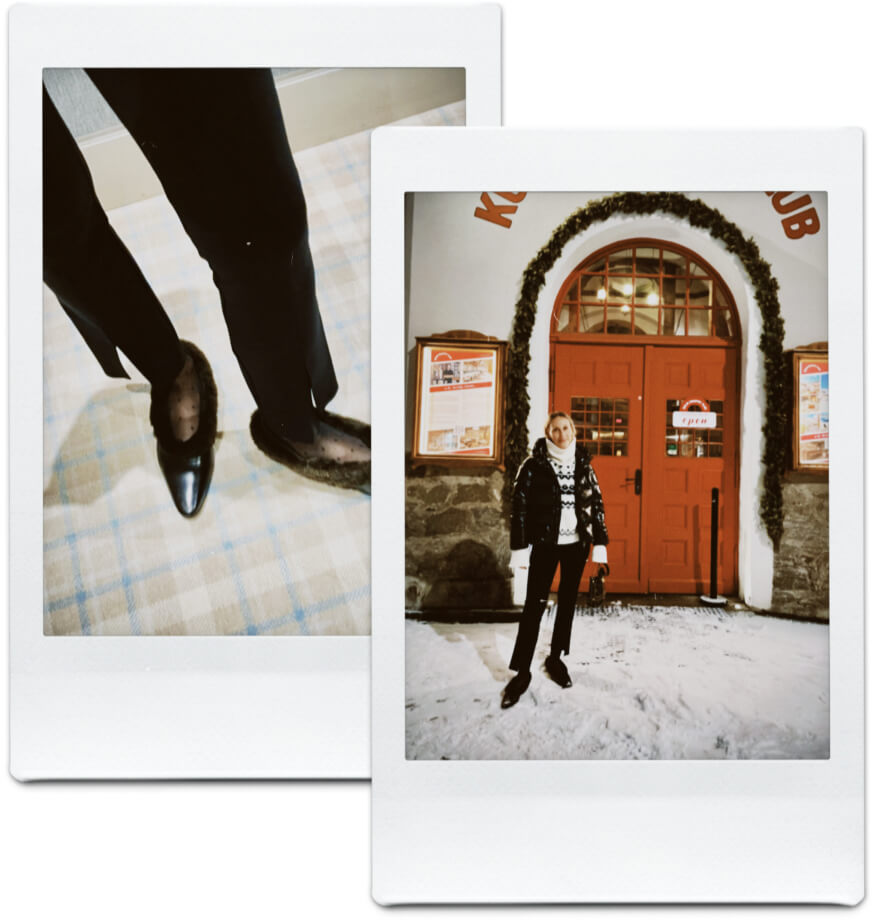 MISCELLANEOUS EXTRAS
In my carry-on went everything else: a change of clothes for landing, a wear-everywhere hood (I like that this one isn't too tight or confining), an arsenal of TSA-friendly products to battle dry winter air, and my usual in-flight essentials. I ended up pocketing a few face wipes to use during lunch breaks on the ski hill—very refreshing.